Don't Forget Your Roots
First-generation Vietnamese American Mai Nguyen follows in the footsteps of their agrarian ancestors with a farm that grows numerous types of grains with a no-till, anti-fertilizer regenerative approach.
All photos by Sashwa Burrous
With their neatly bobbed, dark hair hidden under a bucket cap, Mai Nguyen watches their daughter swing giddily back and forth on the park's spring horse—both of their smiles barely contained underneath our time's ever-present face masks. Watching Mai play with their young daughter on a sunny, warm day in San Diego's Trolley Barn Park, it quickly becomes apparent why their family and heritage lay at the heart of everything they do.
"We had deep roots in Vietnam—as far back we can remember in our family record we were only living in Vietnam," says Mai, before explaining that their family immigrated to the United States around the time of the Vietnam War.
"But when you uproot a tree, it's traumatic and most likely the tree is not going to make it. The best bet is you can save some limbs and try to get them to root," they add. "That's me. I'm one of those branches … and so is my daughter."
It's a fitting metaphor.

The root comparison is particularly apt for Mai, who has settled down to run an influential heirloom-grain farm in Northern California, after a circuitous career path in which they earned a master's degree in waste management before heading to Southeast Asia to work on sewage and water-sanitation projects.
When Mai returned to California, they began working at a refugee resettlement agency in their hometown of San Diego. It was while working at the agency—where they helped establish school gardens, a farm incubator program, a food pantry and the first permitted community garden in San Diego—that they became increasingly concerned with the dueling problems of how humans impact our climate and the lack of access Vietnamese Americans have to the foods their forebearers consumed (and grew) for thousands of years.
"This is part of our food roots," Mai says. "It is in our DNA to eat these foods."
Mai feels that despite the long history of farming by minority groups in the US—Black sharecroppers in the South, Asian Americans cultivating California's Central Valley and Indigenous farming from Cherokee lands to the expanse of the Hopi—the overarching picture of farming in the country tends to be white men riding tractors in the Midwest.
"I think it's related to being perpetually portrayed as foreigners," Mai says. "Dehumanizing people—Indigenous people as part of wilds to be cleared, Black people as animals, Latinx as parasites and people of Asian descent as foreign viruses, even prior to COVID-19—helps rationalize theft and abuse, making it less [of] a moral quandary."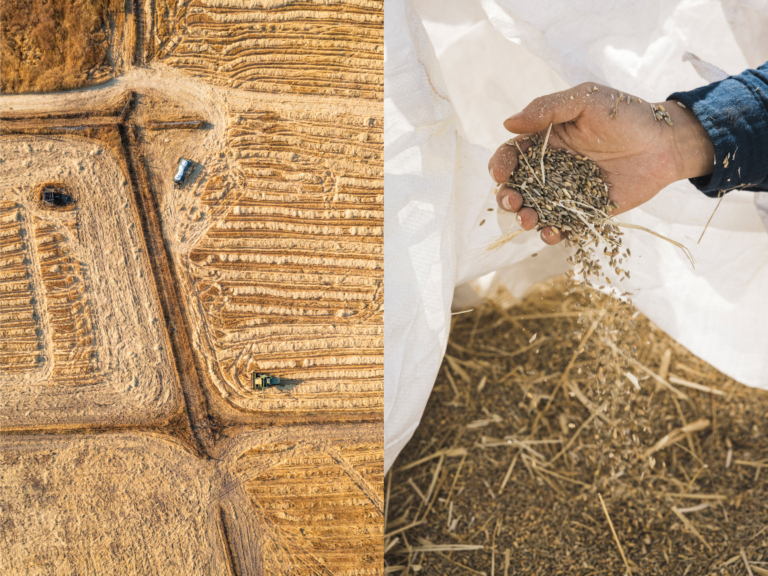 This image of American farming, however, bears little resemblance to reality, nor does it resonate with the experience of Mai's modern, urban upbringing among the Vietnamese diaspora in Southern California. Their grandmother kept a backyard garden, where she tended to vegetables and herbs like rau rum, carrots, chile peppers, bitter melon and others used in traditional Vietnamese cooking, which were unavailable at the local grocery store, and their family would offer up prayers to farmers before dinner and give offerings of food at their local Buddhist temple.
"This was important for us to connect to our roots," says Mai. "We would sit down to dinner at night and say a prayer for the farmers and the food they produce. And I'm thankful now that there are Buddhists out there who are praying for me."
Mai's upbringing, along with their concern for the climate, has also guided their commitment to sustainable farming and the choice of crops they produce on their Sonoma County farm. Mai specializes in growing heritage grains from Vietnam and places like Syria and Afghanistan, using organic, drought-tolerant and soil-enriching methods—a particularly important avenue to pursue as California is once again facing a devastating drought.
"I'm really interested in being a facilitator or a through line for displaced peoples and the things they grow," Mai says.
Included among the 25 varieties of genetically diverse grains they grow are the English chiddam blanc de mars, a dark northern rye from Eastern Europe, and Sonoran wheat—the first wheat variety successfully cultivated in the New World, and the base for the very first wheat tortillas. Mai also eschews the use of tractors and other fossil-fuel-consuming farm equipment in favor of using human and animal power as much as possible, and steers far away from the use of synthetic fertilizers, pesticides and GMO seeds.
Mai's reasons for going down this path relate to both culture and climate.
"My Vietnamese and Buddhist upbringing taught me about interconnectedness and how we need to be concerned not only about our consumption, but about how we're connected to everything in the world's ecosystem," Mai says. "I feel that as a farmer I have a responsibility to the other parts of our planet's ecosystem."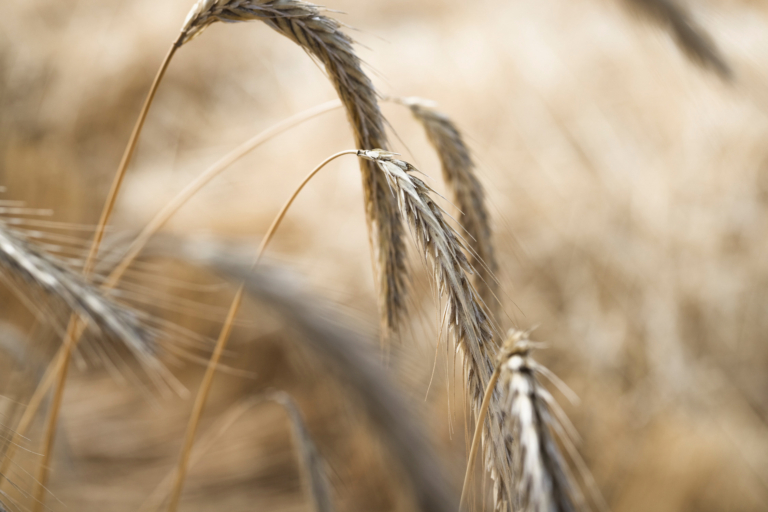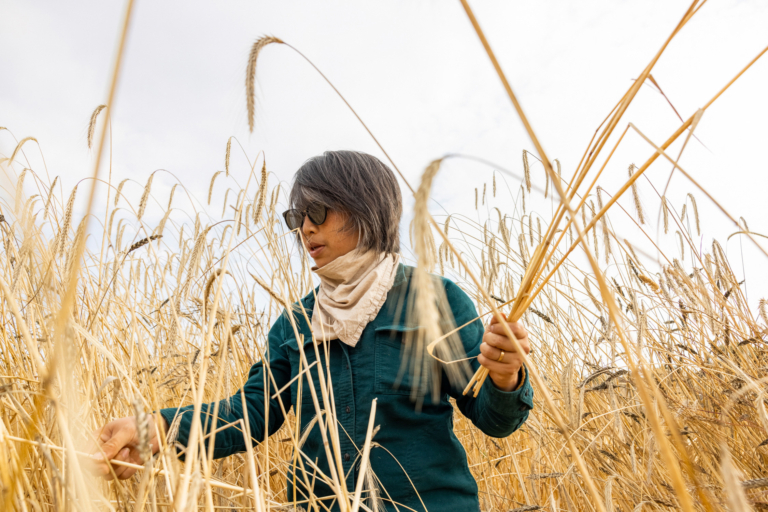 This perspective also led Mai to help form the California Grain Campaign, an initiative aimed at helping small-scale farmers build a market for diverse grains, in 2016. They also work with the National Young Farmer's Coalition (NYFC) to help spread diversity of crops and attract more young people—especially people of color—to farming.
"What we care about right now is figuring out the foods that can sustain us, but not at the expense of our planet's future," Mai says.


Mai adds that the efforts of farmers like them are crucial to not only combatting the climate crisis but also protecting against food insecurity and promoting a healthier, more diverse diet. In 2019, there was an average of more than 131 pounds of wheat flour and almost 37 pounds of corn products available for Americans to consume, compared to just over 6 pounds of other grain products. The homogeneity of the average diet is unhealthy, but as the supply chain issues during the pandemic clearly show, it also puts us at risk of facing massive shortages should a disruption occur.
"There is no reforming Big Agriculture," Mai says, noting that similar problems could occur during major droughts and other natural disasters. "This big system is so flimsy, and any one disruption can cause our access to certain foods to go into major flux."
Interconnectedness is at the heart of all the work Mai does. It seamlessly melds their experience of the past to the present, as well as their religious and cultural roots with the hope of creating a better and more sustainable future for their young daughter.
"Though their home in Vietnam had been destroyed, my family shared these stories and the traditions around them so that they could keep our culture alive in a new place," Mai told the National Young Farmers Coalition. "This is part of why I became a farmer. For me, farming is a way to contribute to this effort of keeping our present in contact with our past and keeping us in touch with each other."