The Rescue Box: A Little Aid for Surfers in Ireland's Cliffs of Moher
Tom Doidge-Harrison
/
July 31, 2015
/
6 Min Read
/
Surfing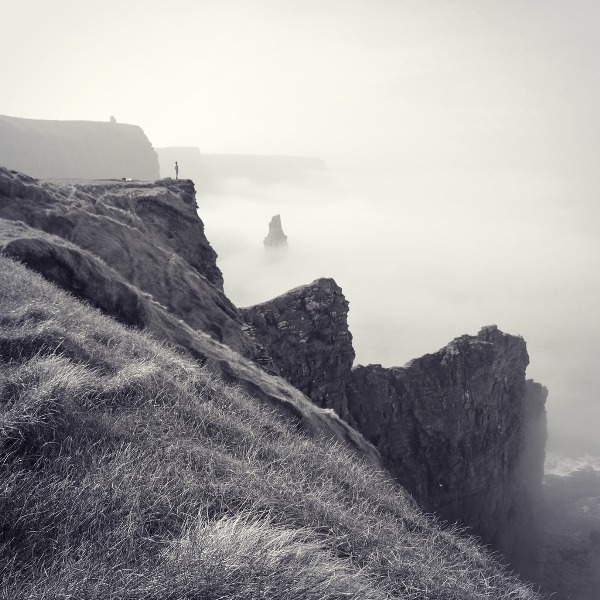 In its deep summer slumber, it is hard to gauge the latent fury this place can serve up to the unsuspecting. There are, however, clues to the power of this landscape that can both give and take in equal measure. The weathered faces of naked shale give evidence to deadly drops of tonnage. The natural order of the rounded boulders, hewn from the limestone shelf that extends at sea level, hints at unseen forces liberally applying Newton's first law of motion to provide a natural floor, devoid of scale from most vantage points. But much of this runs in the background, as eyes are drawn to the beauty of the place itself.
The Cliffs of Moher are one of Ireland's most cherished landmarks and for good reason. Numerous miles of stacked sea cliffs, gloriously abundant with bird life, are arranged such that each bluff and headland is curiously framed by the next. The beauty, as most surfers are well aware, extends out to sea a few hundred meters where deep lengthy lines of North Atlantic grunt are pulled into form atop a perfect anomaly of faults and features in the bedrock. Aileen's is a wonder in a wonderous corner of the world's original 'island.'
Above: The dangerously beautiful Cliffs of Moher, Ireland. Photo: Tom Doidge-Harrison 
To catch and connect a set wave here has to be the highlight of many a surfer's salty career. The feeling of power and momentum gained as you track and scramble to align yourself with a thick swell line as it draws onto deep reef gives way to a glorious heave that results in nothing less than a hole in the ocean. To merely ask for this dance is enough to keep folk daydreaming for hour after hour. To set your fragile insignificant edge and plane through but one of these holes can turn around an entire year.
Of course, the coin toss into the void can always come up tails. A wipeout here can peel the veneer back to reveal the source of those unexplained undertones of darkness, loss and regret written in the sad history of the landscape—the mad genie done with granting wishes and well and truly out of its bottle.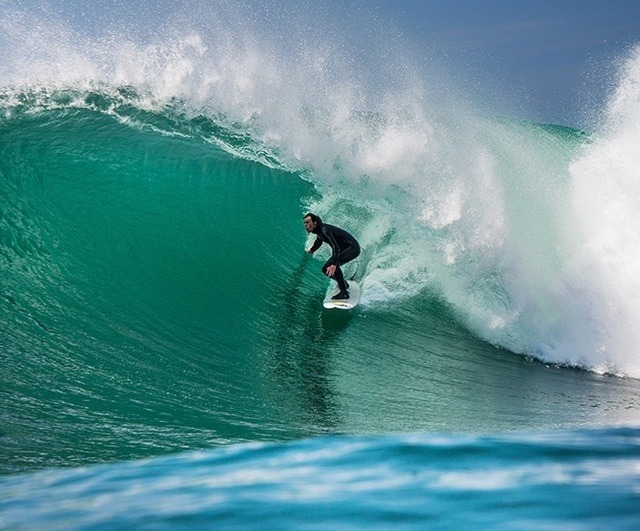 The author finds an emerald cave on the Emerald Isle. Photo: Ian Mitchinson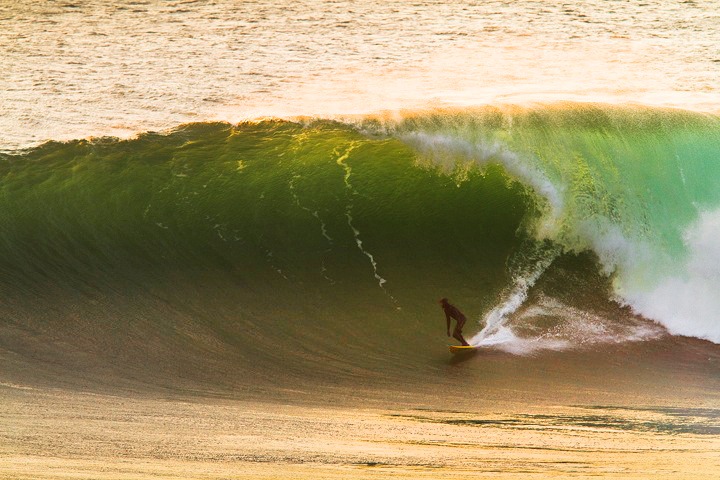 A good run of swell and offshore wind patterns are rare for the west coast of Ireland. Photo: Al Mackinnon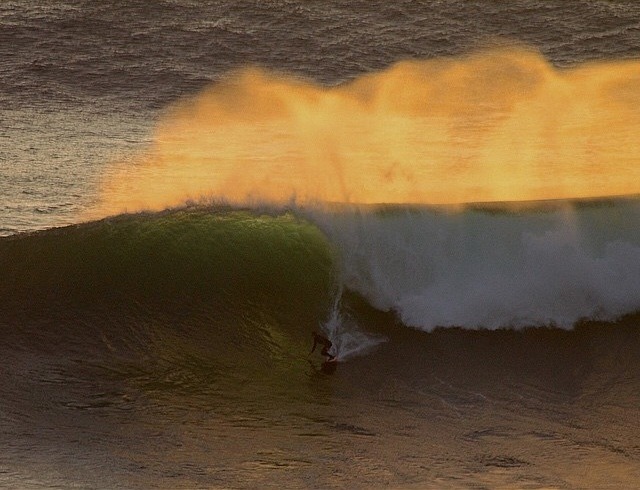 Taking risks surfing at last light. Photo: Clem McInerney  
This melodramatic buildup could easily be dismissed as froth but just ask Mark Killeen how situations can unfold into news stories if you're in doubt. You see, the problem with Aileen's is not just the violence it can put on you but the geographical predicament that you get placed in when the brown stuff hits the fan.
Ordinarily, a wrong move out here will result in a good rubbing and lung burn followed by a long paddle back to the lineup or an even longer swim to shore—par for the course and not to be unexpected. The shore in question is on the wrong side of the headland from where you will have paddled out, and the wrong side of the shorebreak from out the back. This is key. If for some reason you cannot break back through the whitewater you'll get stranded on a storm beach below 200 meters of unstable cliff and bookended by prehistoric headlands that fall sheer into an unforgiving sea. This is, of course, a lonely place to find yourself but, more significantly, it is a place where you could realistically die on dry land.
Mark Killeen found himself there last winter with light fading, swell peaking and temperatures barely in positive territory. Whatever you might say about the manner in which he found himself there, it was the result of following a personal dream and a commendable reluctance to back down. There have been others, myself included, who have contemplated spending the night on that secluded beach but, to my knowledge, Mark is the first who actually gave in to the fact and planned out a night of star jumps and press-ups to ward off the deadly chill.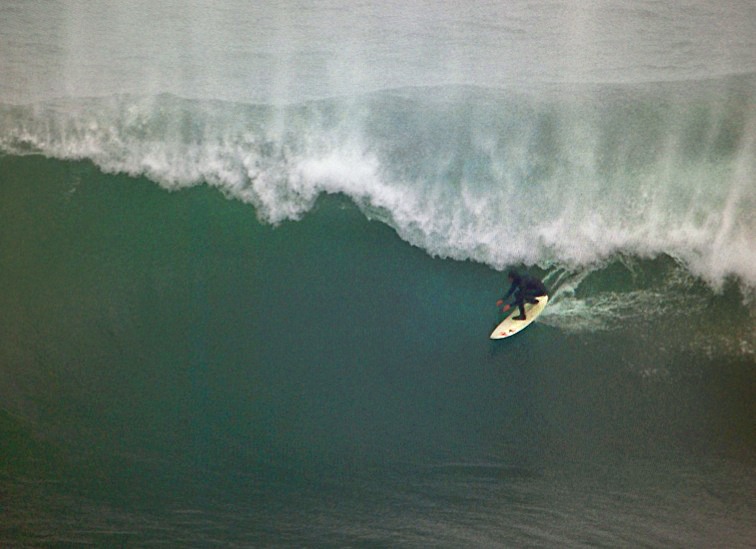 An Aileen's bowl about to beat the daylights out of Patch Wilson. Frame grab: Mickey Smith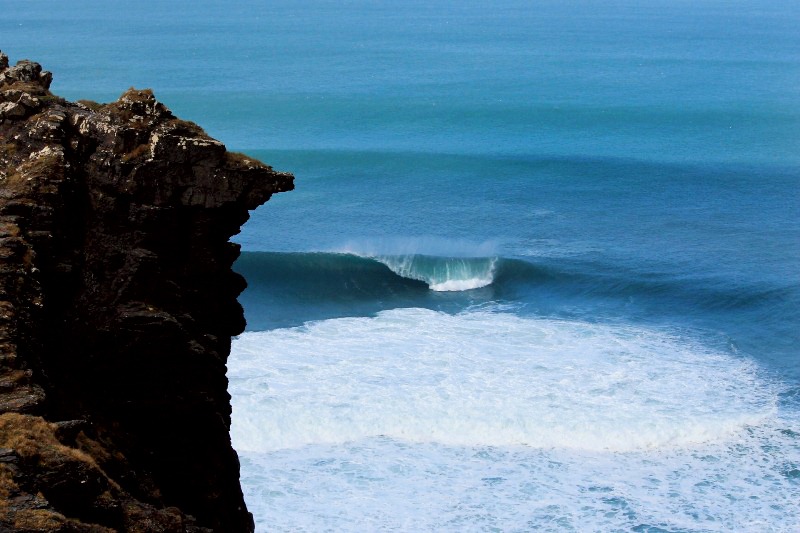 A crazy day at the cliffs. Photo: Patch Wilson
As it turned out, and unbeknownst to him, the wheels of the rescue services were put into motion on his behalf and the Irish Coast Guard helicopter crew out of Sligo put in a daring hoist and spared him the star-jumps. The case has highlighted plenty of issues for the surfing community to address, not least of which the health and safety of the various members of the rescue services. There have been serious injuries over the years that have ended well, more through fortuitous circumstances than effective planning. Imagine being gravely injured, stranded and alone.
On the back of this culmination of situations and in conjunction with both the Irish Coast Guard and the Irish Surf Rescue Club, the surfing community in County Clare has acted through the wonderful conduit of Peter Conroy. Pete, a professional paramedic fireman and active heavy-wave surfer, has consolidated plenty of talk and established a self-rescue box for Aileen's. This Peli case full of survival aids has been placed on that lonely storm beach with the aim to stabilize, nourish and warm a stranded individual and allow them to communicate directly and indirectly with the rescue services.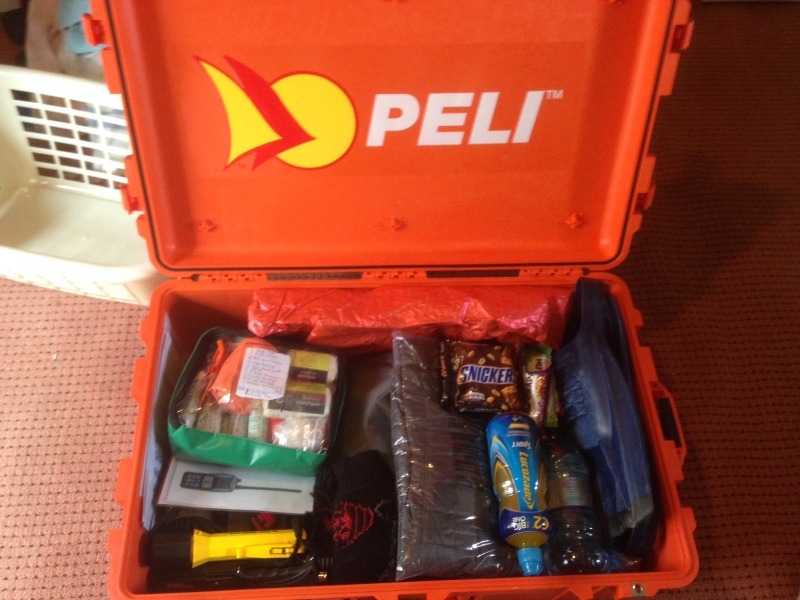 The rescue box. Photo: Peter Conroy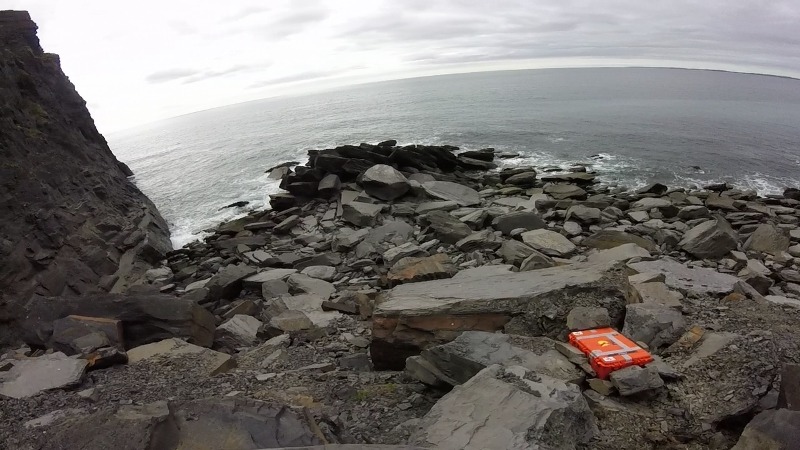 Photo: Peter Conroy
It is not our intention to avoid interacting with the rescue services, rather to avoid unnecessary calls. The box will also allow fellow surfers to come to the aid of injured companions to help stabilize a range of potential injuries. I can proudly report that Patagonia have provided clothing for the box to aid any poor souls who may need to stay warm through the night. Hopefully, it will never come out of the packaging. The surfing community would also like to thank Peli Case Ireland, Northcore and all members of the Irish rescue services.
At one of our many meetings, I asked Mark Killeen what piece of the vast array of equipment spread out in front of us he would have most liked to have if the sun had set on his fateful solo session at Aileen's. Without hesitation he sheepishly pointed out Patagonia's Nano Puff Pants and Hoody.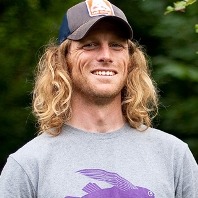 Tom Doidge-Harrison lives on the western shores of Ireland where he shares a small cottage with his family, charges barrels and shapes custom sleds for County Clare's magical string of cold-water slabs.