Steve House and Marko Prezelj, Makalu 2011: Safe, Healthy and Heading Home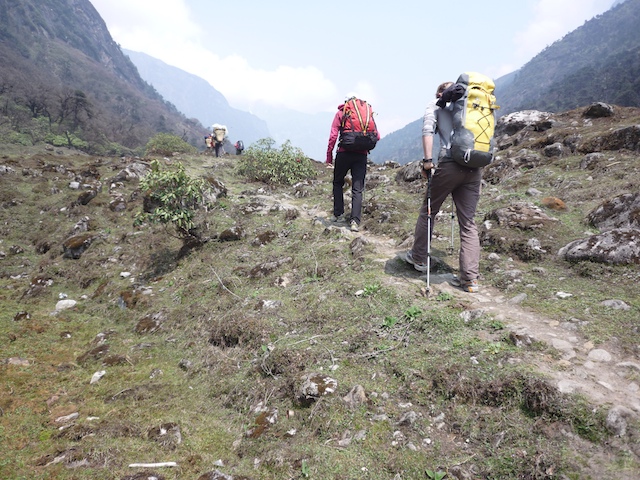 Sitting on a warm piece of granite in front of a crystal-clear stream, Steve House called this morning on his way out from Makalu towards Kathmandu. The news you'll hear is both positive and somber. Everyone Steve traveled and climbed with are all safe and healthy. Unfortunately, he and Marko were asked to assist another party in which a Swiss climber died on the mountain.

Listen to Steve House – Makalu Call 3 – May 27, 2011
(9:08 – right-click to download MP3)
Stay tuned for some photos from this trip and a final report from Steve. Thanks for listening.
Previous posts from this trip:
Makalu 2011
Sweet and Sour
[The seventh day of trekking, along the Barun River (2009). Photo: © Steve House]