Steve House and Cory Richards, Makalu 2009: Back to Normal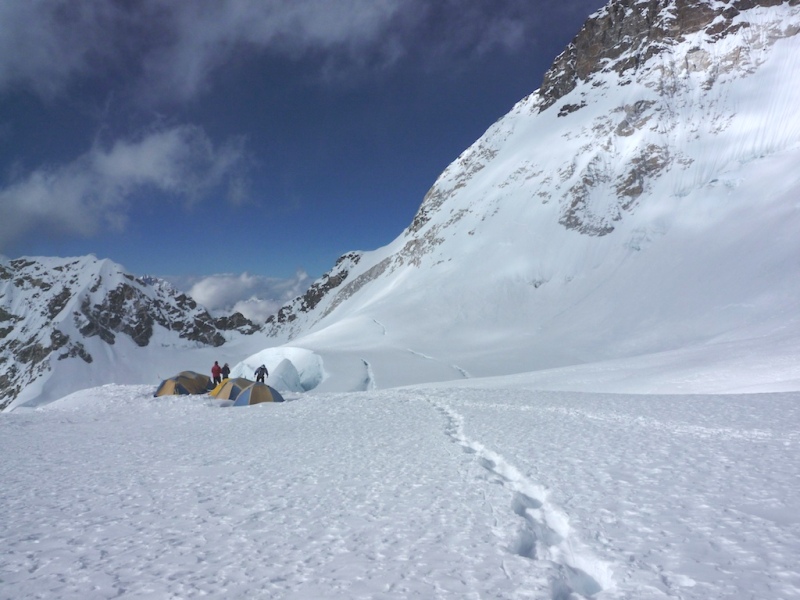 After last week's scary call it was great to hear a spry sounding Steve House on the voicemail this morning. He recovered well from his bout with HAPE and will be heading up to camp 2 on Makalu's normal route tomorrow. Have a listen and you'll hear about the healing atmosphere of a yak pasture, some observations on the style in which the Indian army recently climbed Makalu and Steve's thoughts on the use of bottled oxygen in mountaineering.

Listen to Steve House – Makalu, May 19, 2009
(mp3 – 6:38 – right-click to download)
[View of camp 2 from the normal route. Makalu, October 2008. Photo: Steve House]
Previous posts from the trip:
Makalu Again
Getting Acclimated
High Altitude Pulmonary Edema
Update: fixed caption.