Let Patagonia's Rivers Run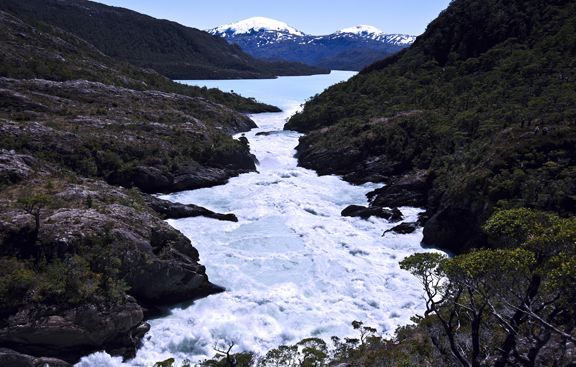 The fight to dam Patagonia is escalating.
As the namesake of our company, the South American region of Patagonia continues to be a powerful inspiration for our business and for us personally. It truly is one of the world's last unspoiled natural treasures—wild, vast and rich in its unique attributes and biodiversity.
In honor of this landscape's significance to us, we've partnered with Conservacion Patagonica, a non-profit organization dedicated to protection of wildland ecosystems and biodiversity in the Patagonia region of Chile and Argentina. Together, we have been working toward the goal of creating Patagonia National Park, a world-class park almost the size of Yosemite National Park in California.
In early 2007, we brought you news of a massive hydroelectric project that would dam two of Patagonia's wild and pristine rivers, the Baker and the Pascua. The Baker River is the largest remaining wild river in Chile and runs right along the edge of the proposed 650,000-acre Patagonia National Park that we are helping to create. The project also calls for a 1,500-mile chain of huge power-line towers to transmit electricity to the north. The power-line corridor would permanently scar an enormous swath of Chile, and open rivers north of Patagonia up to dam building.
Less destructive alternative energy sources are abundant, and the Chilean government may not fully appreciate the significant tourism revenue opportunities that could be gained by safeguarding the natural grandeur of this spectacular area. We need to encourage them not to dam the rivers.
International Rivers is currently working to stop the construction of five huge hydroelectric dams in Chilean Patagonia. They've begun a large-scale mailing campaign aimed at influencing key decision-makers in these Patagonia dam projects. To learn more about their campaign, or take action yourself, hit this LINK to help keep Patagonia beautiful, via: International Rivers.
The video below vividly showcases the proposed park's landscape and makes a compelling case for its protection and restoration. It also touches on the environmental threats to the area of the massive proposed hydroelectric project.