Lending Out a Beloved Fly
The elusive Corbina are running close to shore this time of the year near Ventura and a few of us are surfcasting countless times trying, hoping, and wishing to land this ghost of the ocean.
Yesterday, Mark, one of our buyers at Patagonia and good friend, was on a mission to catch a Bean near his home in Carpinteria so I lent him my last sand crab imitation. I asked him to please try hard not to lose my last fly.
I received this voicemail on my phone late last night.
And here is the sand crab fly that Mark gave me back today: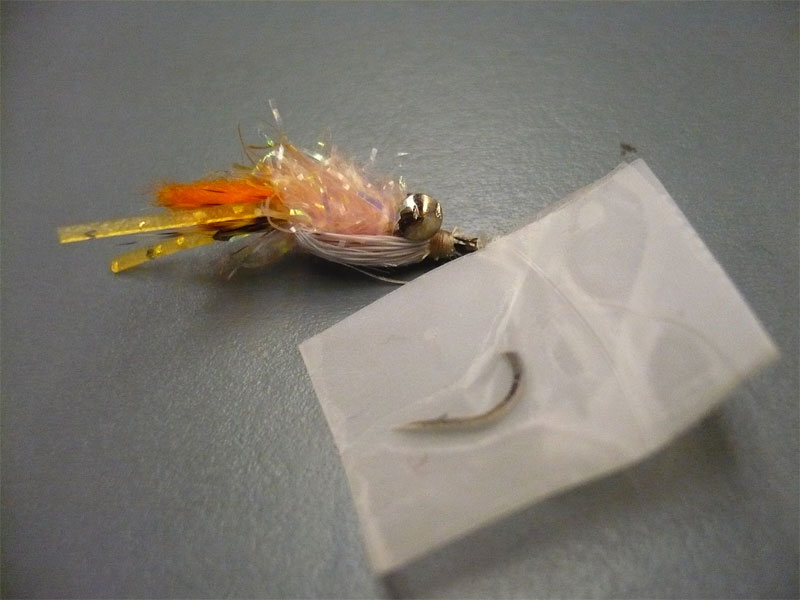 At least he didn't lose it.