Finnish Breakthrough
Gregory Fitz
/
November 19, 2019
/
8 Min Read
/
Fly Fishing
How actor Jasper Pääkkönen advocates for wild fish.
Lately, Jasper Pääkkönen has been struggling to maintain his fish-life balance: high-profile acting projects keep interfering with days spent on the water. Pääkkönen had been working, and winning awards, as an actor in Finland long before recent roles on the television series Vikings and in Spike Lee's BlacKkKlansman brought him international recognition. This winter he is set to appear in Da 5 Bloods, a second film with Lee, and has been attached to Amazon's upcoming adaptation of Stephen King's The Dark Tower.
When not in front of the camera, Pääkkönen is a a boots-on-the-ground conservationist and a staunch advocate for wild fish. He has convened scientists, politicians and environmentalists for a series of important fisheries seminars in the Finnish parliament and has advocated for dam removals, a reconsideration of hydropower as a "green" source of energy and watershed restoration and protections for endangered populations of salmon and trout. He has committed a portion of the profits from his sustainably built and powered sauna to the Finnish chapter of the World Wildlife Fund because of their deep commitment to fisheries advocacy and river restoration in Finland. Between all of this, the dedicated angler and Patagonia fly fishing ambassador spends as many days as possible fishing across the world.
This summer, when the Finnish government announced the finalization of a plan to purchase and remove three dams on the Hiitolanjoki River, the largest river restoration project in the country's history, it was no surprise to learn that Pääkkönen had played a crucial role in quietly raising the funds necessary to make the project possible. He has called it the most important conservation project he'd ever been involved with.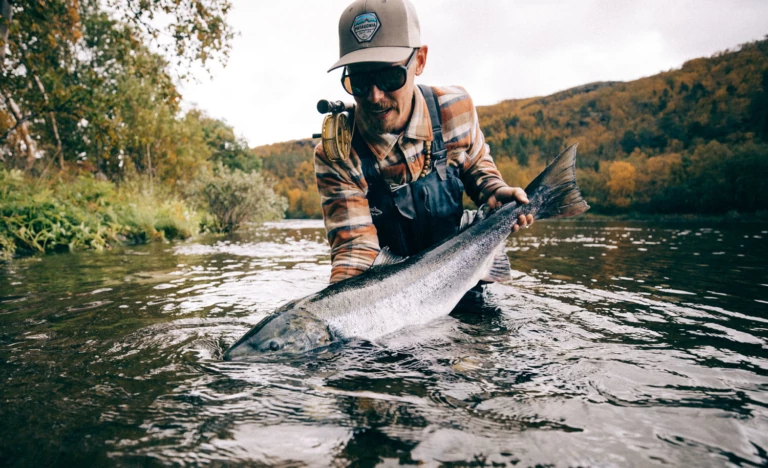 When I rang him to learn more about his role supporting the project, Pääkkönen was in Lapland on his way home from Norway after fishing the final days of their salmon season. He may or may not have also told a story about a massive Norwegian salmon too big to fit into the net.
Pääkkönen explained: "I was in Thailand last spring working on Spike Lee's next film when I was asked to take a call from [Finland's] minister of the environment. The minister had news that years of effort to purchase and remove the three hydropower dams on the Hiitolanjoki was suddenly becoming a real possibility. There was only one problem: Finnish law requires that private money had to be included in the project's budget in order for the government to allocate their share of funding. Taxpayer-funded grants cannot proceed without this partnership. Because negotiations with the owner of the dams were ongoing, and upcoming elections meant that political leadership could be changing soon, time was sensitive. The money needed to be raised behind-the-scenes and very quickly."
The Finnish chapter of the World Wildlife Fund had committed a large portion of the necessary funding, but some private money still needed to be raised. The minister was hoping that Pääkkönen could help find half a million euros within a few days.

Pääkkönen's response was frank. "I laughed at first. I had to admit that collecting 500,000 euros, no matter how amazing the project may be, might be too demanding on such short notice. I asked if there was any other amount of money that might let the project proceed and the minister said 350,000 euros might be enough. That would still be a huge challenge, but it was worth trying to find it."
Back at his hotel, Pääkkönen got to work immediately. He called friends within the fly fishing community and explained the opportunity and the impending deadline. He spoke with allies among dam-removal and fish-migration advocacy groups. He promised 25,000 euros of his own money and got commitments from other donors to match, or even double, that amount. He reached out to the chairman of the board of one of Finland's largest insurance companies, a dedicated fly fisher, and received a pledge of support for the project. He wrote to Yvon Chouinard and soon had a commitment from Patagonia. An anonymous philanthropist came forward with an astounding 150,000 euros. Miraculously, and with almost no time to spare, the remaining required money appeared.
Meanwhile, negotiations continued behind closed doors. Government financing was confirmed, and contracts were eventually signed. In July, it was finally announced that the dams had been purchased and would be removed. The salmon of the Hiitolanjoki River, the last population of wild landlocked salmon remaining in Finland, would soon regain access to historic spawning habitat and headwater tributaries that had been blocked to them for more than a century.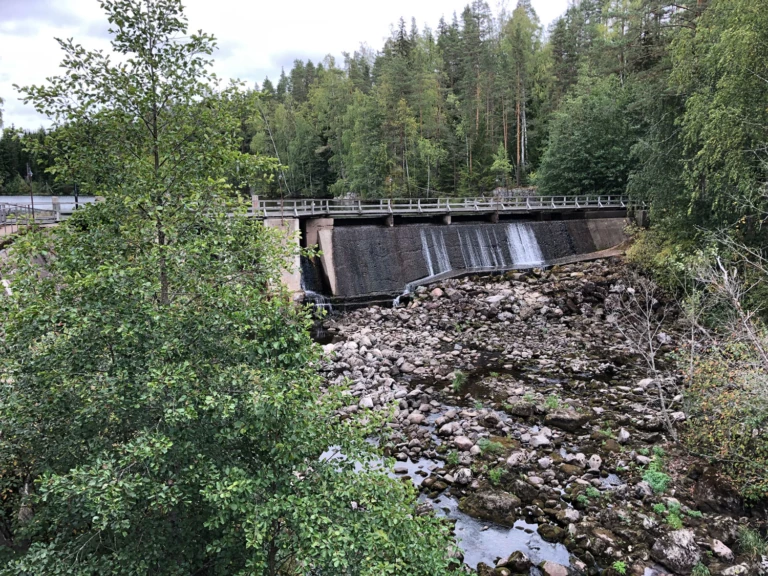 The Hiitolanjoki's headwaters rise among the wetlands and boreal forest of South Karelia, in Eastern Finland, not far from the Russian border. It gains volume and flows south through Finnish and Russian taiga before draining into Lake Ladoga near St. Petersburg. This massive lake is the 14th largest in the world and the largest body of fresh water within Europe. It is cold and deep and the salmon that inhabit it are descendants of populations cut off from the Baltic Sea during the last ice age. They evolved to a life cycle spent entirely within fresh water, similar to the landlocked Atlantic salmon that used to inhabit Lake Ontario, one of the Great Lakes spanning the border between Canada and the United States. Lake Ontario's salmon were extirpated through overfishing, dam building and pollution by the end of the 19th century. The endangered salmon of Lake Ladoga have managed to hang on, though their populations have been seriously curtailed by the same environmental degradations.
Hope lies in rivers like the Hiitolanjoki. It is regarded as one of the most important, if not crucial, spawning rivers of Lake Ladoga's salmon. Years of cooperation between Finland and Russia have restored some habitat and fish passage in the lower river, but it is the removal of the three hydropower dams on the Finnish side of the border that is the biggest cause for celebration. Their demolition, along with the subsequent habitat restoration, will more than double the amount of spawning habitat available to migratory fish within the watershed.
The dams at Ritakoski, Lahnasenkoski and Kangaskoski were originally built between 1900 and 1925. Together they flatten nearly 60 feet of river elevation in just a few miles. They were built without fish ladders of any kind. Their impoundments swamp historic spawning habitat and they prevent fish passage to important headwater tributaries where miles and miles of exceptional habitat awaits the salmon's return. Wild, native brown trout also populate these headwaters and will once again freely migrate the system when the dams are gone.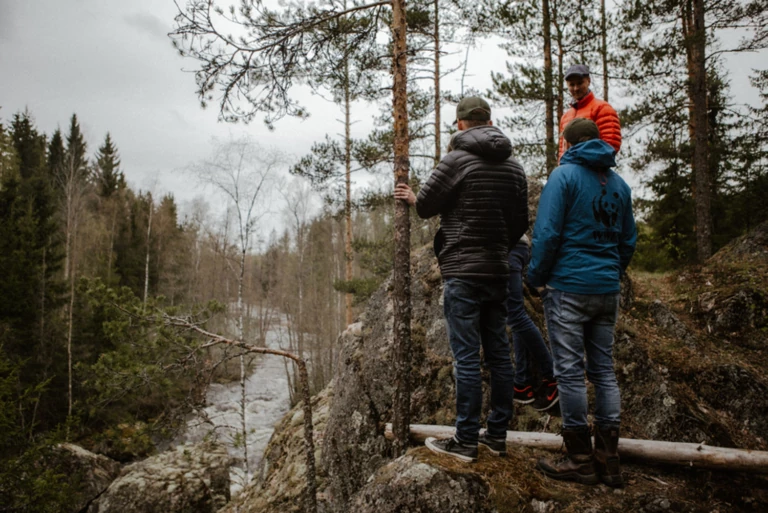 Biologists estimate that salmon populations could grow rapidly in coming years because of restored access to such critical habitat. With this in mind, and now that they finally own the dams and surrounding properties, regional authorities aren't dragging their feet. Plans for removal and habitat restoration are proceeding quickly. All three dams are scheduled to be gone by 2024.
Soon Ladoga salmon will swim upstream, passing through the former dam sites on their ancient journey home. This vision of river restoration and the sound of jackhammers smashing concrete already ripples out beyond South Karelia. Pääkkönen recently called the mayor of Inari, a municipality in Finnish Lapland, to congratulate him on the announcement of his community's own upcoming dam-removal project. The mayor explained that people saw what was happening on the Hiitolanjoki. It allowed them to look again at their own watershed and see that a different future was possible.
When we talked about the Hiitolanjoki restoration, Pääkkönen praised the dedication and years of work done by local advocates to make this summer's announcement possible. I asked how fly fishing had influenced his own conservation priorities over the years.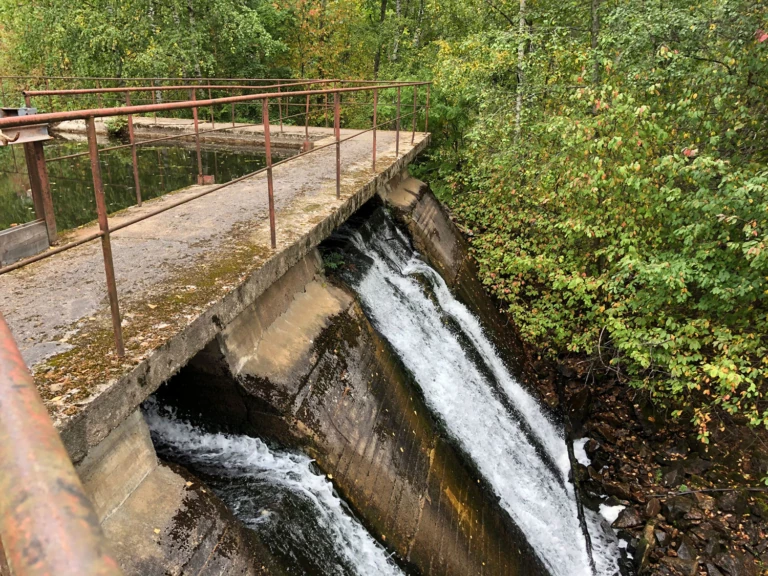 "About a decade ago, it stopped being enough for me to only talk about how much I loved to fly fish. I could see that catch quotas on Baltic salmon were too high. I saw too many brown trout and sea trout being killed. Historically, Finland had 35 salmon rivers, but only two still had salmon populations and remained undammed. The others had been wiped out. And I saw that unless politicians felt intense public scrutiny, they were happy to ignore these problems, or worse, actually support the destructive policies."
Pääkkönen also recognized that his career as an actor had given him a platform. He decided to use it to speak on behalf of fish and healthy watersheds.
He got more involved with conservation organizations and politics. He studied to make sure his facts were always correct. He dedicated as much time as possible to fisheries issues, treating it as a full-time job for years. He called out politicians and political parties by name in the media when they failed to act properly. He was criticized by adversaries for being fierce and aggressive in his advocacy. His allies complimented him using the same terms. He refused to let the country's leaders ignore their responsibilities as caretakers of their fisheries.
As he boarded his flight, I asked Pääkkönen if he was looking forward to fishing the Hiitolanjoki someday after the dams were gone. He paused before answering. "I don't know if I ever will fish there, if I'm being honest. Maybe. Maybe not. But just being at the river this summer, knowing those concrete walls were coming down, sent shivers down my spine. To know that the river and the salmon would be free again, and that momentum might be building to restore some of these lifelines of our planet, that was enough, whether I ever fish there or not."