Lynn Hill on a Bouldering Excursion to Redcliff
Lynn Hill
/
August 10, 2007
/
3 Min Read
/
Climbing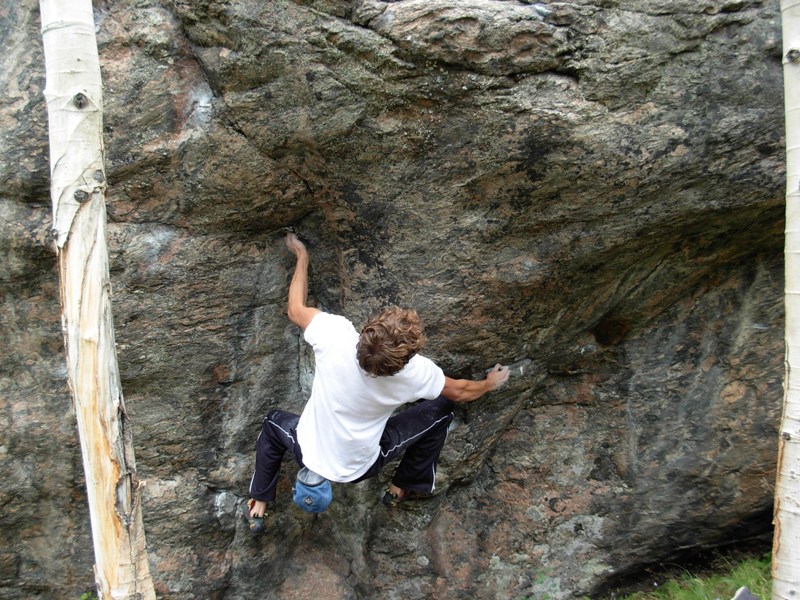 Despite intermittent rain, the bouldering excursion to Redcliff was fun and well worth the trip. This collection of boulders is located about twenty-minutes west of Vail in a fairy-tale like setting amongst pine and aspen trees.
I went with my friend, Jay Droeger, and his Hungarian friend, Lorent. About ten years ago, Jay discovered this area with his friend and guidebook writer, Philip Beningfield. While on their way to climb in Rifle, they happened to stop for lunch in the town of Minturn. One of the locals asked them what they were doing in the area and when they said they were rock climbers, the local told them that he had seen someone climbing on some boulders just behind the town of Redcliff.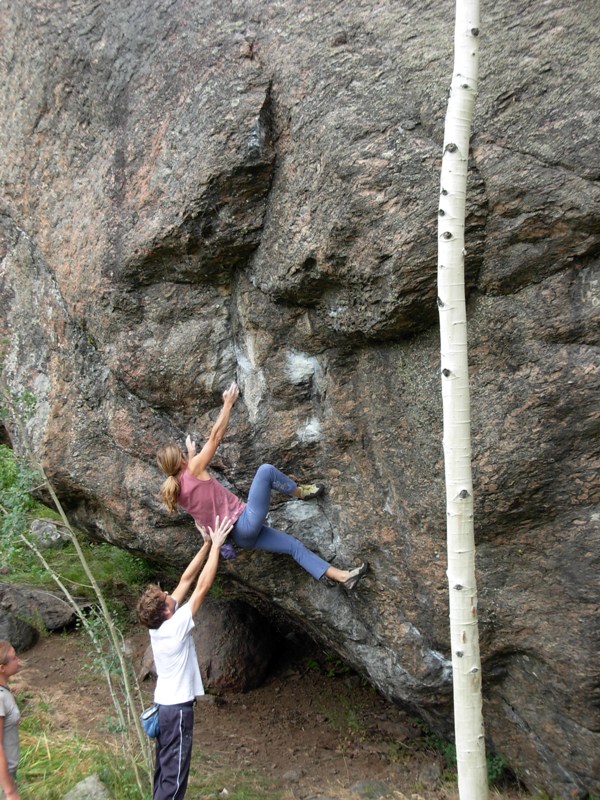 Since this place is easy to find and located just a few minutes off the road, they decided to go check it out and they were indeed impressed by these beautiful boulders. Since then, they have returned every year for the last ten-years! The rock is a type of granite mixed with perhaps some gneiss or schist, which makes for some very interesting climbing. These days, many people know about this pleasant little bouldering area and it's not uncommon to see people from Summit County out there during their lunch hour.
I was mostly interested in checking this place out since I wanted to escape the heat and climb in a new area for a few days. I was pleasantly surprised to discover that this would be a perfect place to bring kids. There is even some great bouldering potential for kids. I don't usually bring my son to the base of cliffs because of the danger of rock fall, in addition to the fact that it's not much fun for my son to come along unless there is another kid along to play with.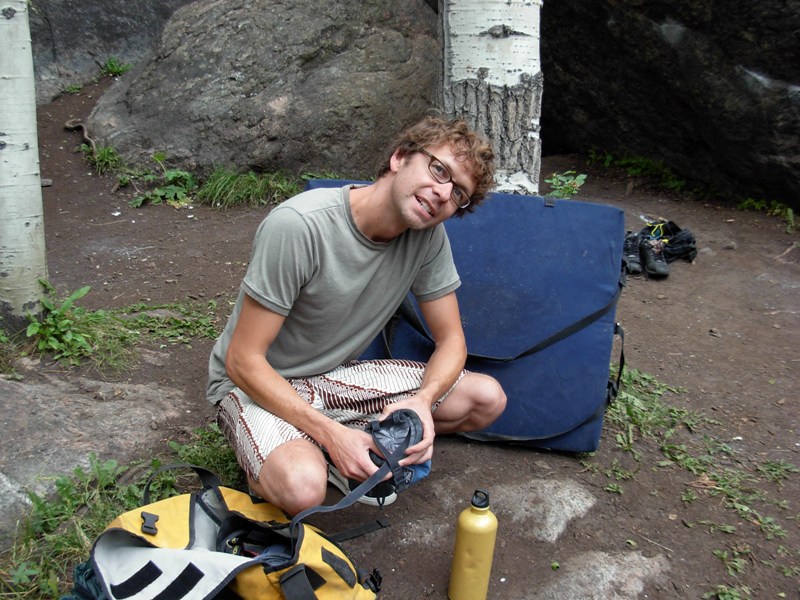 When climbing with kids, it's helpful to have at least three adults who can alternate responsibilities throughout the day: two people climb together while the third person watches the kid/s. It's much easier to manage when bouldering since one person is usually free to either watch the kid/s or spot the person who is bouldering. But with or without kids, this was an ideal place to go bouldering, meet new people, and enjoy a fabulous new area.
Lynn takes a turn. Photo: Laurent; Jay Droeger admires his discovery. Photo: Lynn Hill