Patagonia Ambassadors at the 2011 Piloet d'Or Ceremony
[Update 4/18/11: Congratulations to Patagonia ambassadors Katsutaka Yokoyama, Nicolas Favresse, Sean Villanueva O'Driscoll and their teams for bringing home Golden Ice Axes from the 2011 Piolet d'Or. Read about their respective climbs below and check out some photos from the awards ceremony at the end of this post.]
The award ceremony for the 2011 Piolet d'Or kicks off this week in Chamonix, France, and Courmayeur, Italy. Three of the six nominated climbs were made by Patagonia ambassadors (descriptions via Climbing.com):
• Dracula, a new route on the southeast face of Mt. Foraker in Alaska, by Colin Haley (USA) and Bjorn-Eivind Artun (Norway).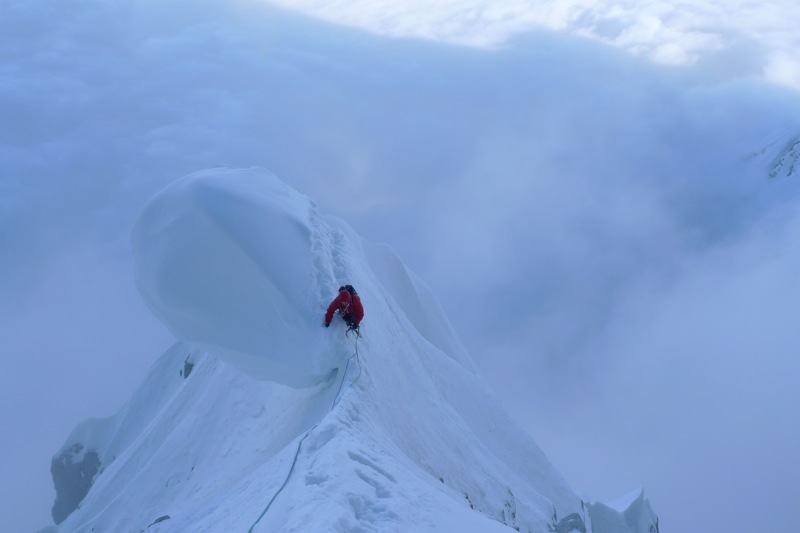 [Patagonia ambassador Colin Haley on a very precarious cornice. Photo by Bjørn-Eivind. Read Colin's report and see more photos from this climb.]
• First ascent of the 8,500-foot southeast face of Mt. Logan, Canada's highest peak, by Yasushi Okada and Katsutaka Yokoyama from Japan. In February, this ascent was announced as the winner of Climbing's Golden Piton Award for alpinism.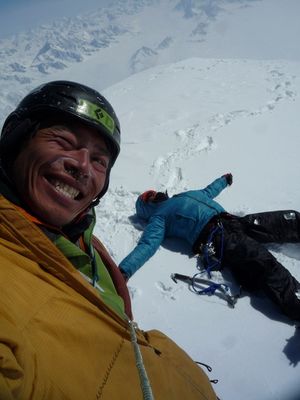 [Patagonia ambassador Katsutaka "Jumbo" Yokoyama and Yasushi Okada on the summit. Photo: Katsutaka Yokoyama. Read about this climb at Climbing.com or The Cleanest Line Japan (kanji).]
• Nine new routes on big walls of the west and south coasts of Greenland, by Sean Villanueva O'Driscoll, Nicolas Favresse and Olivier Favressse of Belgium and Ben Ditto from the USA; most of the routes were started from their base-camp boat captained by 75-year-old Bob Shepton who also made one of the first ascents with the team.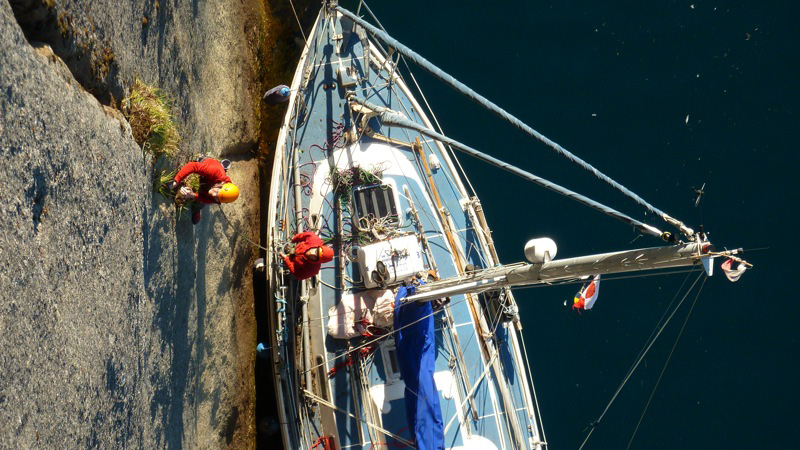 [Ben Ditto and Patagonia ambassador Sean Villanueva on the first pitch of the Impossible Wall. Photo: Xpedition.be]
[Footage from the Impossible Wall, the most notable of the nine new routes. Video: Sean Villanueva O'Driscoll. Watch the Greenland Vertical Sailing video series in the Patagonia Video Gallery. You can also read the blog series from this trip.]
Past Patagonia-ambassador winners of the Piolet d'Or include Marko Prezelj (1992 & 2007), Steve House (2006) and Vince Anderson (2006).
In 2007, Steve House commented on the future of the Piolet d'Or and how it might better reflect the values of hard alpinism. This was in response to a shift initiated by Marko Prezelj who declined to accept the award in 2007, and an invitation by Phillipe Descampes to have a "very open discussion" about the value and the future of the Piolet d'Or award. The public dialogue led to the cancellation of the 2008 ceremony and a new charter for the award in 2009.
Our congratulations go out to all of the nominees, especially to our Patagonia ambassadors and the Lifetime Achievement award recipient, Doug Scott. Keep an eye on your favorite climbing news outlets for the results later this week.
Update cont'd: Our thanks go out to Ben Ditto for sharing some of his point-and-shoot photos from the awards ceremony.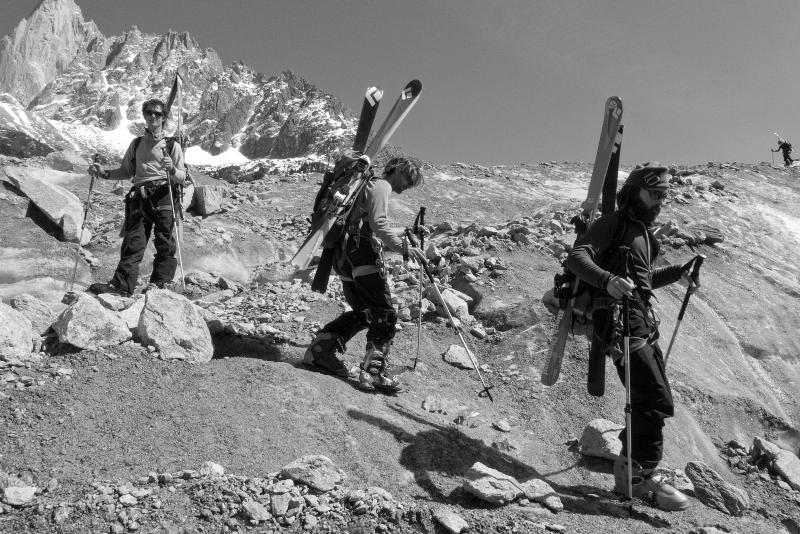 ["Skiing with the lads down the Valle Blanche. Dru in the background." Photo: Ben Ditto]
[Some parts of the ceremony were a bit boring. Photo: Ben Ditto]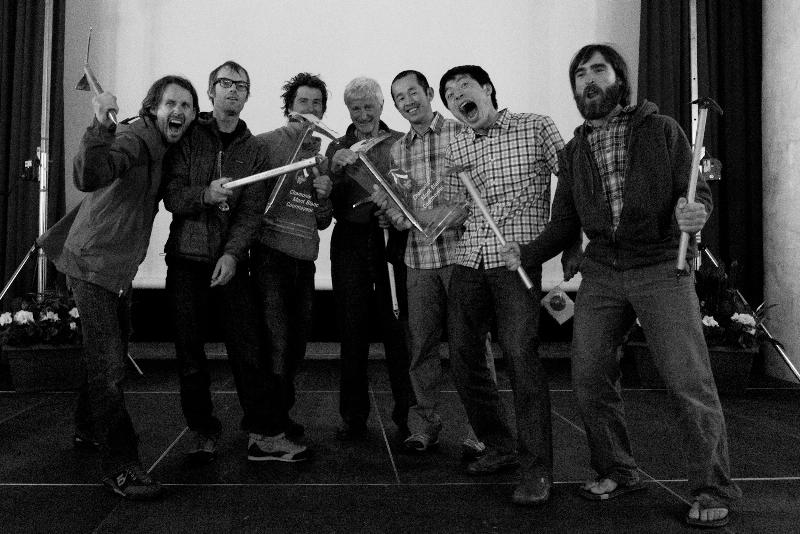 ["Glad that Jumbo and Yasu won and that tomorrow we can go climbing!" Photo: Ben Ditto Collection]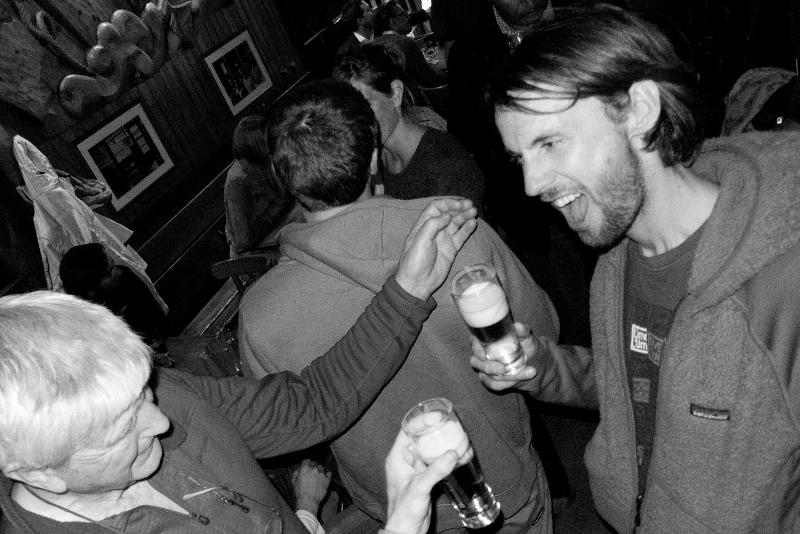 ["Party time!" Photos: Ben Ditto]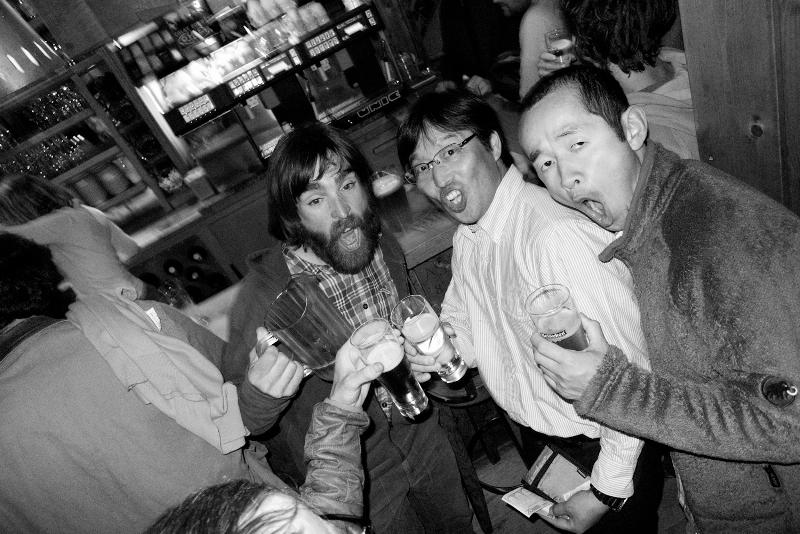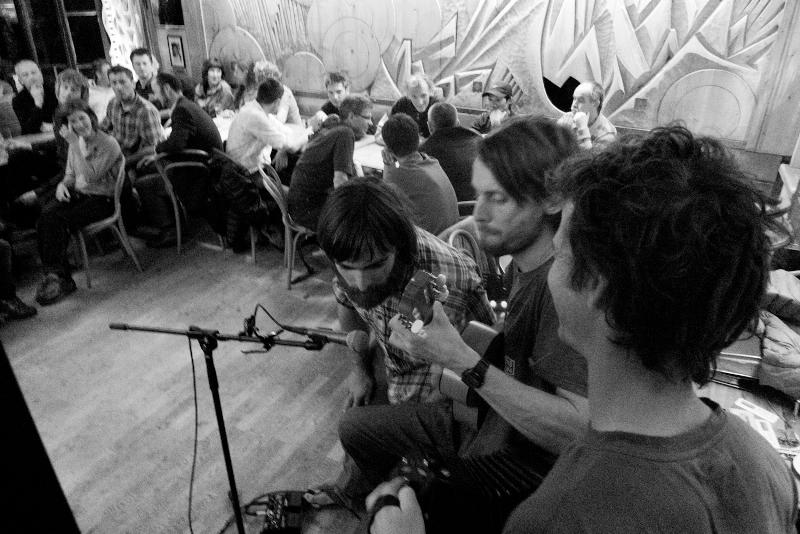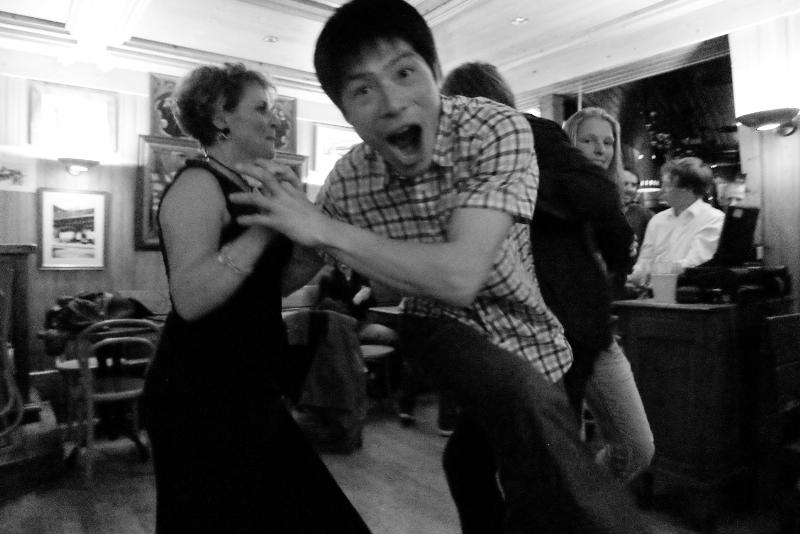 You can read more on the Piolet d'Or festivities at Climbing and Alpinist.