Pitch Simply: An interview with Major League Baseball player Daniel Norris
I first met Daniel Norris on Twitter, after Google News Alert led me to read a story in the Toronto Observer in which Daniel, then a top Blue Jays pitching prospect, cited Patagonia as a major inspiration. I was confused: baseball is not exactly our typical focus as a company. Yet after learning more about him, it became clear to me that Daniel shares a like mind with Yvon's philosophies around simple living, great storytelling and a serious commitment to the environment.
Daniel is now a big leaguer with the Detroit Tigers, but he spent the past two spring training camps living in his beloved 1978 Volkswagen van. He's an ambassador for 1% for the Planet, a surfer from Tennessee and a photographer with a habit of shooting beautiful portraits of homeless people and sharing them on Instagram, where he also recently had a very frank conversation with his followers about his thyroid cancer diagnosis.
Thankfully, Daniel is now cancer-free after undergoing surgery a few weeks ago and I was lucky enough to talk with him by phone on October 30th, just as he returned home to Tennessee to recover and plan out a couple surf trips for the off-season. All of us at Patagonia are inspired by Daniel's journey (he sent us a signed baseball this summer that proudly sits near Chipper in reception). I've been trying to get him to Ventura for more than a year, and it sounds like this winter we'll finally get to see him come through town.
Adam: First things first, where do you plan to surf this winter?
Daniel: After surgery it will take me a little bit of time to recover, but once I get cleared I plan on going down to Nicaragua again—and then I'm actually headed out West—I'll be surfing there and obviously the East Coast, North Carolina and all that.
Adam: Did you grow up surfing on the East Coast?
Daniel: I didn't really grow up surfing. I grew up on a mountain, hiking and mountain biking and that kind of stuff. And then, I guess a couple years ago, once I started living on my own and having my own time to travel, I knew that surfing was something I wanted to get into. So I got my first board and got myself caught up and it's definitely a passion of mine.
Adam: What would you say is your favorite board right now?
Daniel: I've got a 6' 2" Quiet Flight I really like to ride and then also I've got a 9' 0" Hydroflex. It's made out of all recycled foam. You're familiar with Ben Moon, right?
Adam: Yeah, I know you guys are buddies.
Daniel: Actually, Ben and I just got the go ahead from Yeti Coolers and we are going to make a short adventure film. I'm going to meet up with him in Portland and then we're going to road trip all the way down and actually Ventura was going to be our stopping point so I can finally get to the headquarters and link up with you guys, which should be pretty fun.
Adam: I was going to mention Ben, who is also a photographer and also overcame cancer, and I was just curious: What have you guys learned from one another in your friendship so far?
Daniel: First of all, he's just a great guy. He reached out to me about six or seven months ago. I've obviously known who he is for a while and a lot of his stuff, and he's kind of befriended me. I ended up buying one of his old portrait lenses. We chat a lot, keep in touch and he definitely has an inspiring story that helped me with my recent illness—just knowing what he went through kind of helped me get through mine.
Adam: What was it like to be diagnosed with thyroid cancer right in the middle of your first season in the majors?
Daniel: It was back in June and I had to go in for some testing. They had seen something on the MRI. I had to kind of go back and forth at first just to make sure it was nothing and it kind of turned out to be something. It turned out be a malignant tumor. So once the season ended, I went up to New York and took care of it. Luckily, that was all it needed. But yeah, it was definitely weird. It's been on my mind a lot, but now it's not. I'm real happy about that.
Adam: This has been a big year for you in a lot of ways. You had a big mid-season promotion to the Tigers, a lot of media attention, a lot of new fans. But your cancer was also a big hurdle and these things are happening simultaneously. A lot of people would have stopped playing, but you didn't. Can you describe how you handled those competing ups and downs over the past several months?
Daniel: I really relied on my drive to be better. And I wanted to continue on, continue to make a good impression on the field. I just wanted to keep playing because it kept me sane just being able to play ball every day. Playing kept my mind off it and pulled me through.
Adam: Can you tell me the story behind your van?
Daniel: It's one of those things I've always wanted when I was growing up as a kid. And after I signed with the Blue Jays back in 2011, I knew I wanted to get a van so I started the search. But I didn't want to settle. Finally, we knew a guy that knew a guy a couple hours away from us and I went and checked his van out. Originally, it wasn't for sale but we ended up talking him into it. I bought it and then I had to learn to drive a stick, so I did that. Once I got comfortable with driving stick, I started taking it on whole trips. I remember the first time me and my dad camped in it.
And then starting in 2013 I took it down to spring training a couple months before camp started and lived in it. I just took my time on my way down to Florida. The most fun part about it is packing light. I remember the first year I took so much stuff with me and it was so crammed—it was really frustrating. It's a pop-top so I'd have to sleep up top every night. I had a paddleboard; I had a bike in there, like four skateboards, all my clothes and all my baseball gear.
It was so cramped. And then the next year I packed a little lighter and then this year was super light. I'm just learning as I go. It's been good. It's been a fun process, learning how to live with a smaller and smaller amount of stuff.
Adam: What do you say to those people, especially in baseball, who might hear about the van and hear about the lifestyle and look confused?
Daniel: Obviously, baseball is my passion—that's what I love to do. But I also grew up in a city where people are really into the outdoors. So it's not necessarily too far out around here [in Tennessee]. And Patagonia itself has always been an inspiration to me, so it's something that to you guys is not weird but to baseball people it is weird. I'm kind of at this happy medium in both worlds.
Adam: Has your philosophy rubbed off on teammates or coaches? Are you seeing any of your buddies starting to think or live differently?
Daniel: I have a buddy out West, somebody sent him a picture a while ago of a baseball player that actually went out and bought a van and was camping out in it right outside the gym they worked out at. So yeah, I've heard some stories about stuff like that. It's been interesting to see.
Adam: You described a philosophy around simplicity through the experience of living in the van. I'm just wondering, how do you incorporate that philosophy into your training and bring it on the field?
Daniel: That's actually a really good question. It goes as far as my mechanics on the mound, my pitching mechanics. I remember when I first got drafted I had a really funky delivery. I just had a lot going on, and the Blue Jays saw me and they were like, "You have a great arm, you throw hard, you've got great set up but you're just really inconsistent. You walk a lot of guys and you really don't repeat your deliveries." So that was something I needed to work on. I had to simplify my wind up and my delivery and sure enough, once I did that, I really hit the ground running and made it to the big leagues. So I reaped the benefits of the simplicity of that wind up almost immediately.
It's the same thing with my mental approach to the game. When you start thinking too much on the mound—about what pitch you want to throw, how to attack your guy—you start thinking rather than throwing. I don't go out there and really study a bunch of scouting reports. If I watch film it's very minimal. I go out there and I trust myself and I keep it simple on the mound.
Adam: You're an ambassador for 1% for the Planet. I'm curious what drew you to that model of philanthropy, which I think is so different than conventional corporate giving, and why do you think what they do is so important?
Daniel: Jack Johnson has been one of my favorite musicians my entire life and I remember seeing an interview where he mentioned 1% for the Planet. So I looked it up and said, man, I would like to be a part of that someday—maybe one day if I'm actually in the big leagues. I reached out to them last year—I was putting on a pitching clinic for some of the younger kids around my area and I donated half the proceeds to 1% to the Planet.
I think there's so much that goes on in the baseball world that people just don't even think about, as far as taking care of the environment. There's 50,000 people at every game and everybody is getting food and drinks and not even thinking about where they're throwing their trash. That was something I talked about with the folks over at 1% for the Planet—just to have places where people can recycle. Obviously it's a choice you make, but it's different everywhere we go, whether we're in Baltimore or Kansas City or Texas. I always make a point to look around and see if there are recycling bins or somewhere to put your paper versus your plastic—and some places are doing real well. I'm really encouraged by that.
Adam: What do you think is the best way to get people engaged in actually taking actions to help the planet or help society?
Daniel: People sit and talk and will nod their head yes, say yeah, yeah, that's a good idea. But then the next day it's all forgotten. I think it's just always going to be a battle for people not to let things go in one ear and out the other. I think for me it's about developing habits. Maybe if you have an accountability partner—a buddy or a co-worker that can keep you accountable. As far as developing a habit I think you need somebody to help you with that.
Adam: What do you see is the biggest obstacle we face as a society and moving towards real solutions to the environmental crisis? Or to put it another way, what do you think is the crux of the crisis we are facing right now from an environmental perspective?
Daniel: I think as far as the most important issue, it can be debated by anyone. But one thing I see every day is the trash on the ground with nobody there to pick it up. Last year I was down in Folly Beach, South Carolina, surfing for a couple days. I remember walking along the beach and it was almost like a dumpster had been blown over on the beach. It was incredible how much stuff—almost like it was a prank. And it just sat there, and I went and got a couple trash bags and filled them up and still not everything was gone and it was just really discouraging. That, for me, is a day-to-day thing that you see so often.
Adam: How did you get into photography?
Daniel: My family has always being pretty artistic. My sister is an incredible painter. I've always been able to draw a little bit. I always took art classes, but photography is just one of those things I just kind of picked up out of nowhere. I have always loved to travel and once I started doing that on my own more often, I found myself going to some pretty cool places. So I decided to pick up a decent camera and I ended up getting a Canon Rebel—you know, a decent camera. I told myself that if I can use it consistently, I'd invest in something nicer. And so this year I got the 5D Mark III, which is a really nice camera, and I got a couple lenses to go with the one I got from Ben, an 85mm portrait lens.
I think my biggest inspirations to get into portraiture are Ben Moon and my sister. My sister does watercolor portraits and they're unbelievable. I have always listened to the interviews that she has done and she talks about being able to portray people's characteristics through her portraits. I think it's just beautiful. You can look at a photo of someone and not know anything about him or her, but at the same time you look at that photo and see everything. You know their story. I think that's just incredible. I am always trying to do that with every portrait I take.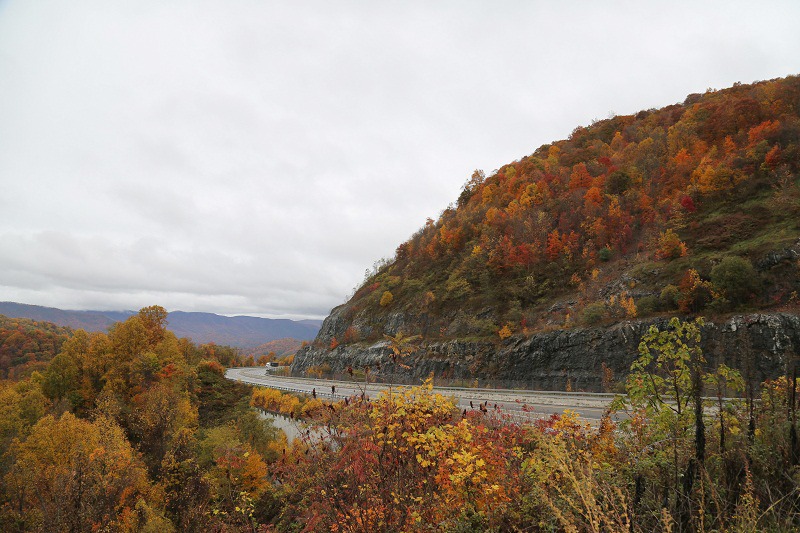 Photo: Daniel Norris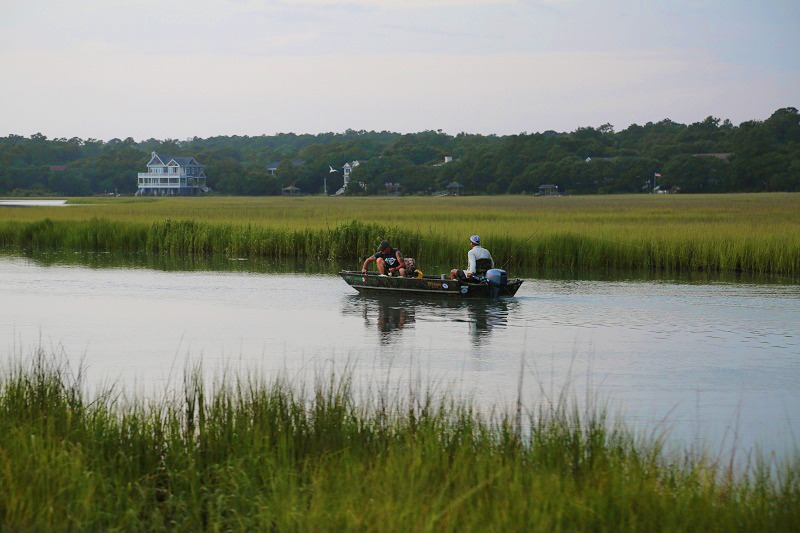 Photo: Daniel Norris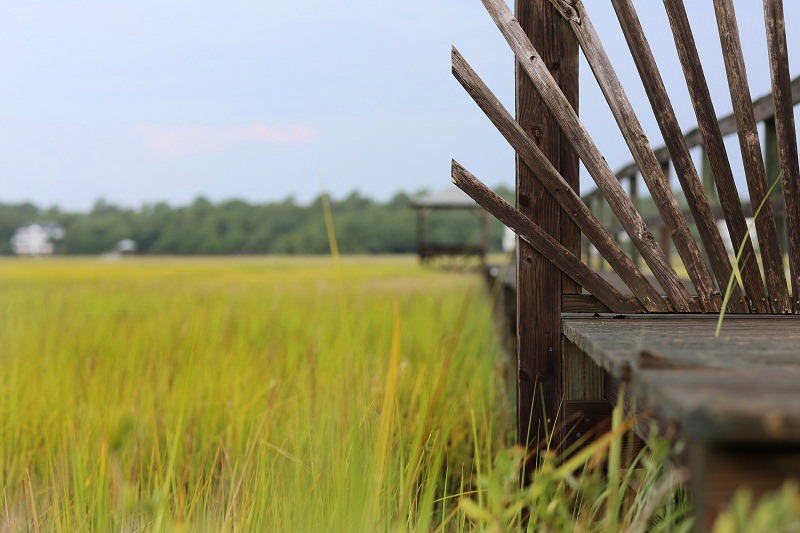 Photo: Daniel Norris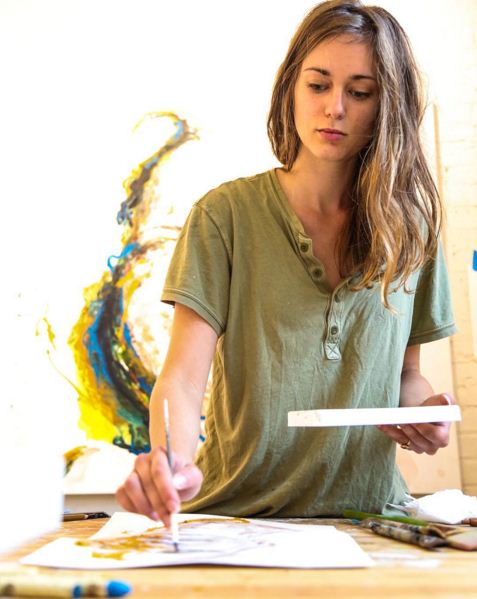 Daniel's sister Melanie Norris is an artist based in North Carolina. Learn more about Melanie's work at Wandeleur. Photo: Daniel Norris
Adam: You often post portraits you've taken of homeless people and other individuals you've crossed paths with in your travels from city to city. What caused you to start doing that?
Daniel: I remember I was playing summer ball down in Atlanta during high school, and my mom would pack me like five or six brown paper lunch bags with crackers and water and other snacks. And she'd put them in the back of my car and if I would come by a homeless person I would just hand them out. And ever since then I've always tried to stop and talk to and try to help out in any way I can. I started listening to them more and hearing their stories, so once I got into photography I started documenting these conversations so other people can hear them. Homeless people are human and some of their stories are really incredible.
Adam: Some people might say, "It's easy for Daniel to live this simple life," when you're just starting out in the majors and getting your feet wet. As your career keeps growing, how do you think you'll balance your values with your passions in baseball and all the demands that come with it?
Daniel: For me, it's always been about being who you are and never changing regardless of how much money you make or your position or what other people think. I really enjoy what I do. I love camping in the van. I envision being able to grow my knowledge, continue to be better at everything I do and hopefully inspire others to do the same.
Adam: You're really active on social media. Clearly that's a significant outlet for you. Can you describe your fans and followers, tell me about them and let me know what it means to engage with people that are inspired by your story directly through social media?
Daniel: The whole idea of social media is kind of weird. It's a bunch of people you've never met and they have a chance to get to know you. I've never wanted to be something that I'm not and I think it's important to tell people who you really are—whether it's baseball fans or other people that follow you. My fans are very supportive. The feedback I've gotten is just incredible. I'm thankful for it.
I told you that I am a huge Jack Johnson fan. He basically pioneered music into my life. I've always been his biggest fan and I wanted to know everything about him. I can't tell you how many times I would lie at home and watch Jack Johnson videos and interviews. And my sister would say, "Are you sure you should be watching these interviews again?" I love what he stands for. I feel like he's reluctantly done interviews for a long time, but he's very honest. I'm learning from him and I think he's definitely had a huge hand in my development as a public figure.