Next to the River
Molly Baker
/
25 03 2021
/
5 min de lecture
/
Activisme
For 16-year-old Bosnian Ali Sarajlić, living without the free-flowing Neretvica River is unimaginable. That's why he has joined, and in many ways led, the continuing fight against damming it.
"Rivers connect us—that's why we defend them," says Ali Sarajlić from his home in Bosnia and Herzegovina. We're talking over Skype, along with Marsela Pećanac, the founder of Atelier for Community Transformation, an organization that helps activists and artists in the Western Balkans protect and rebuild their communities. She's in San Francisco, Ali is in Buturović-Polje, and I am in Southern California—it's an international conversation about a very local, and personal, issue. But we're all somehow connected to the magical, fighting spirit of Bosnia and Herzegovina, its people and its rivers.
Inspired by the youth climate marches and the "Brave Women of Kruščica"—a group of Bosnian women who stood watch over their local Kruščica River for over 500 days to protect it from hydropower development—Ali became involved as soon as he understood the Neretvica River was under threat. "We are part of the river, the river is part of us," he says as he remembers hearing his cousin, uncle and father discuss the hydropower plans. Ali first asked questions and then became very actively engaged, mobilizing others because the fight to protect the Neretvica needed power in numbers. A perceptive young man, Ali says politicians are afraid of the influence people have when they come together, and so, like any young, 21st century human, he helped organize a Facebook page. With nearly 5,000 followers, this translated to real-life action as locals gathered in the streets for the first community meeting of Pusti Me Da Tečem ("let me run free"), in February 2020.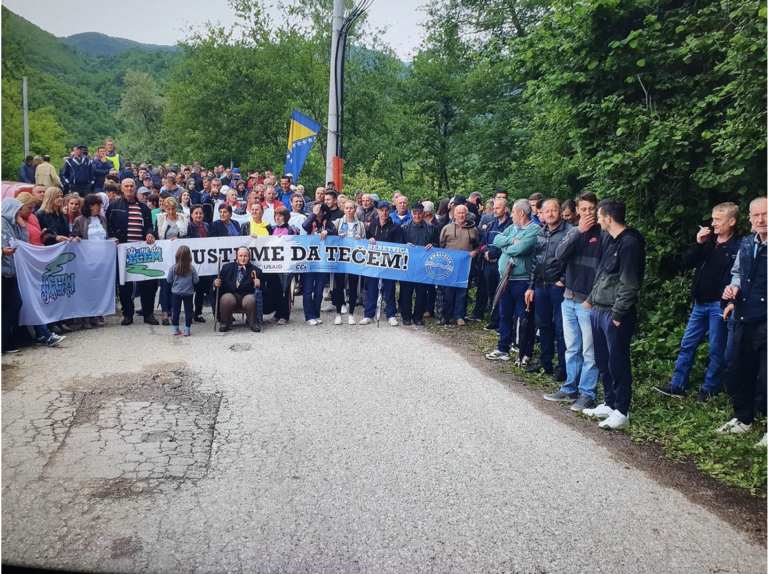 I visited Bosnia and Herzegovina in the fall of 2017 with the production team for Blue Heart, Patagonia's film about the onslaught of planned dams on the last wild waterways in the Balkans. During the weeks I was there, many people, moments and places impacted me, and I brought home a poignant memory of the Bosnian people's poetic expression of love for their land and water. (I even named my first daughter after one of their rivers.) So, it's no surprise to me, as I sit and listen to Ali speak, and then to Marsela's translation, that I start to feel tears in my eyes. Like Greta Thunberg and other young activists of our world, Ali understands that without nature we have nothing. But it's how he communicates this that leaves me awestruck. When was the last time you heard a 16-year-old say something like, "Our heart is full of the river"?
Ali says his words come from the flood of childhood memories he has when he thinks about the Neretvica: of the time spent there and how it truly is the heart of his community. He adds that the locals have always loved the river, but the thought of it being taken away is just illuminating their devotion—a kind of poetry born out of hardship. But also, unity.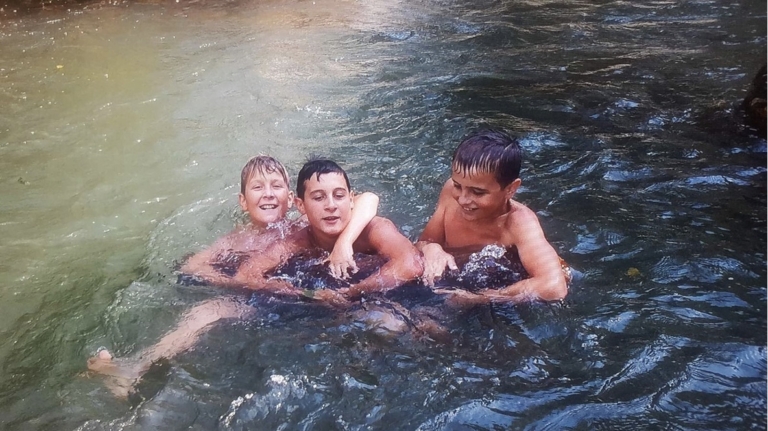 Because of the resilience needed during and after the Bosnian war and what I've witnessed in person, film and story about the region's citizen resistance to having their rivers taken away, I ask Ali if he thinks being an activist is somehow inherently Bosnian. His response is that their world is in relationships—not the individual, but the community. Bosnians are raised to have respect for each other, and they are very proud of this and want to keep life this way. With respect comes solidarity, and that solidarity is fundamental to activism. At this point in time, Ali doesn't know of a single local who is in opposition to the protection of the Neretvica—except for the investor, the local electricity provider and largest utility company in Bosnia, Elektroprivreda BiH.
The investor was hoping to break ground in early 2020 but was stymied by the energy of local activists, like Ali. But if plans for the 15 small hydropower projects on the Neretvica move forward, over 100 communities will be impacted—including Ali's—along with a long list of already endangered species. And total power generation from the proposed dams is expected to be very small, in a country that already exports excess electricity to the EU. How could it possibly be worth it? Local activists recently met with Bosnia's federal minister of energy, Nermin Džindić, to pressure the government to stop hydropower subsidies and bring about permanent legal protection for all of Europe's last free-flowing rivers. The activists instead propose that their region, and others in Bosnia and Herzegovina, become ecotourism hotspots. Taking the first steps in that direction, they've organized clean-up days on the Neretvica and hope to construct small riverbank beaches.

Ali may only be 16, from a supposedly technology-obsessed generation, but he says the movement is a multigenerational collaboration. The elders in town have spent more time with nature in their lives and are passing their values down to the youth who grew up with screens, but also the outdoors. "The older people are our inspiration," he says. "We want to follow in their path. They are everything to us."
Knowing that grandparents and parents are involved, and the history of police violence against other activists protecting their rivers in Bosnia, I wonder if Ali feels the threat of physical danger looming. He admits that anything is possible, especially since the former prime minister, a powerful man, is involved in the Neretvica hydropower scheme. But the locals are ready for anything, and Ali says that his vision is that the region will become known globally for its natural beauty and as an inspiration to others for defending environmental wealth and health. "We are ready to put our lives on the line," says Ali. "Not just for ourselves, but for future generations."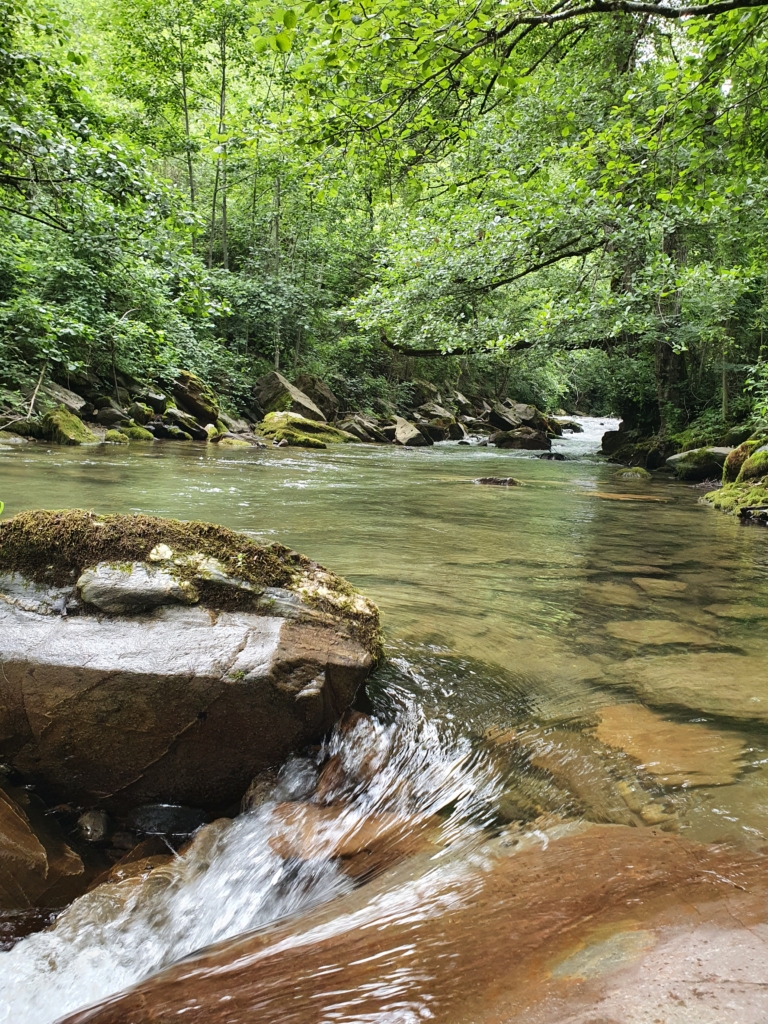 Ask your candidates, do you support a #VjosaNationalParkNow?
The Neretvica River is one of many in the Balkans threatened by more than 3,400 proposed hydropower dams, which would destroy the "Blue Heart" of Europe.
Now is a critical time to help protect Europe's largest free-flowing river—Albania's Vjosa. On April 25, 2021, Albanians will elect a new government, which will have the power to protect the Vjosa forever and create Europe's first wild river national park.
Help protect the Vjosa forever