"Great Lakes, Bad Lines:" A Documentary About Enbridge's Line 5
Paul Hendricks
/
30 08 2016
/
6 min de lecture
/
Activisme
A pipeline traversing the heart of the Great Lakes was intended to last 50 years. It's 64.
Update July 24, 2017: Every day, nearly 23 million gallons of oil are pumped through Line 5, a 64-year-old pipeline that runs through the heart of the Great Lakes. A spill here could put up to 700 miles of freshwater coastline at risk. At the end of June, the State of Michigan released a Line 5 Alternatives report for public comment. Please call on the State of Michigan to terminate the easement allowing Line 5 to jeopardize our Great Lakes. Text "SHUTDOWN" to (231) 480-4112 or visit oilandwaterdontmix.org to make a public comment by August 4th.
"Winds out of the southwest at 20 miles per hour with gusts up to 30. Waves 3-5 feet building throughout the day."
We sat around the table in our cabin, a.k.a. Camp Flapjack, on the southern shore of Michigan's Upper Peninsula, listening to NOAA's weather forecast for the next morning. We were finalizing plans for the last leg of our 500-mile, fossil-fuel-free journey from Superior, Wisconsin, to Mackinac City, Michigan. Our plan was to sail our 22-foot sailboat the next day across the Straits of Mackinac, where 22 million gallons of oil flow through a pipeline 200 feet below the surface—right through the heart of the Great Lakes. The forthcoming weather seemed a bit much for our small vessel, but this was the stretch that prompted us to embark on this trip in the first place.
Four months prior, my roommate Colin and I had sat around the table educating ourselves about Line 5—Enbridge Energy's worn out oil pipeline, which travels from Wisconsin, through Michigan and onto Canada. Line 5 is 64 years old and crosses pristine rivers, wetlands and lakes along its path, not to mention the five-mile underwater section through Lake Michigan. The pipeline was only intended to last 50 years, yet Enbridge, which is responsible for the largest inland oil spill in history only five years ago, insists there is nothing to worry about. Experts say that if this pipeline were proposed today, it would never be allowed, yet Enbridge and the state of Michigan, continue to let oil flow right through the middle of some of the greatest freshwater resources in the world. Everything we read about Line 5 added to our worry.
Significant corrosion. Failing braces. 700 miles of coastline at risk. Oil and water don't mix. A disaster waiting to happen.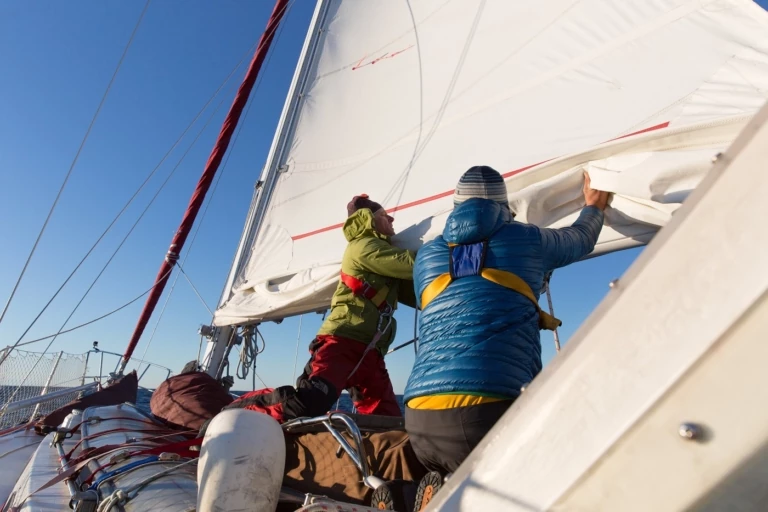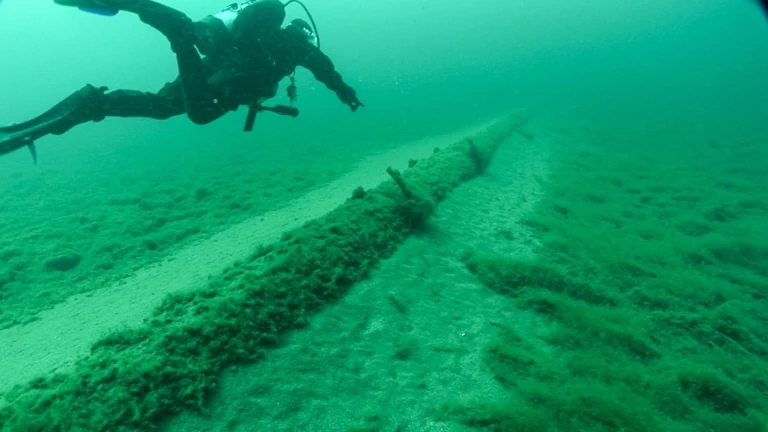 Colin and I are both from Michigan. We spent our childhoods running through hardwood forest so thick light barely reaches the forest floor, chasing frogs in rivers whose water is so clear it barely distorts the view of the rocks at the bottom and listening to the north winds blow across the Great Lakes onto pine-laden shores bringing with them some of the freshest air around. To say this part of the world is important to us would be understating it.
Learning there was a chance an oil spill could harm these places we loved so much was almost unfathomable. I called my friend, Liz Kirkwood, who runs FLOW, a non-profit in Northern Michigan working to decommission Line 5. The campaign was building a case against Enbridge Energy, but needed more public pressure on the State of Michigan to stop the flow of oil through Line 5.
In a lot of cases, folks like us don't have much room to flex our muscles to stop a pipeline. Line 5 is different. The line flows through Lake Michigan, which is considered a "public trust," meaning a natural resource that belongs to the people—a resource no corporation or individual can control for private gain or put at undue risk. If they do, the state has the obligation and duty to act immediately on behalf of its citizens.
In short, the governor of Michigan can revoke Enbridge's pipeline easement at any time if it puts the lakes at risk. Some would judge a corroding, 64-year-old pipeline to be a bit risky. We just need to convince the governor of it.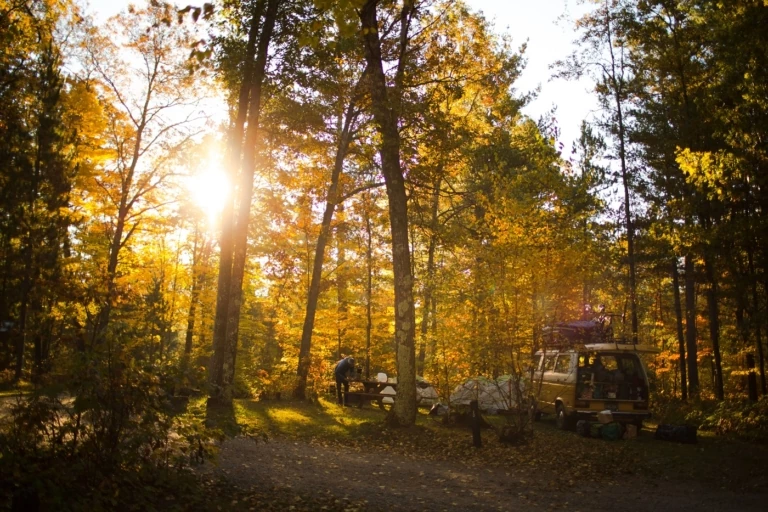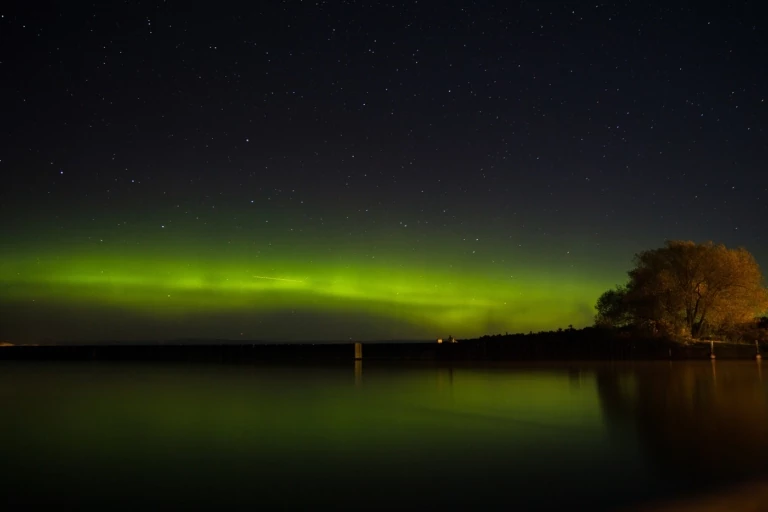 In October 2015, Colin and I set out from Duluth, Minnesota, on a 500-mile, fossil-fuel-free trip to tell the story of the people, places and resources at risk because of Line 5. We zig-zagged along the pipeline's path—sailing, biking, climbing, running, surfing, fishing and soaking up as much of the adventure and beauty our environment could provide. By any measure it was an absolute dream trip. But the most moving experiences were the intimate conversations we had with locals who stood to be affected by a ruptured Line 5. Hearing about the relationships these folks had with the rivers, lakes and forests, and seeing what was at risk, brought tears to our eyes.
As we prepped for the final stretch of our journey, the weight of this campaign grew heavier than ever. While we had been traveling along the path of Line 5 for almost 500 miles, this final stretch across the Straits was the crux. Not only was it where the line posed the greatest risk, but also where we had the most opportunity for action. This is where a spill could tar 700 miles of coastline. And this is where, because of failing braces, the pipeline is now largely unsupported and subjected to some of the strongest fresh-water currents on the planet.
This is also the portion of the pipeline the governor can shut down.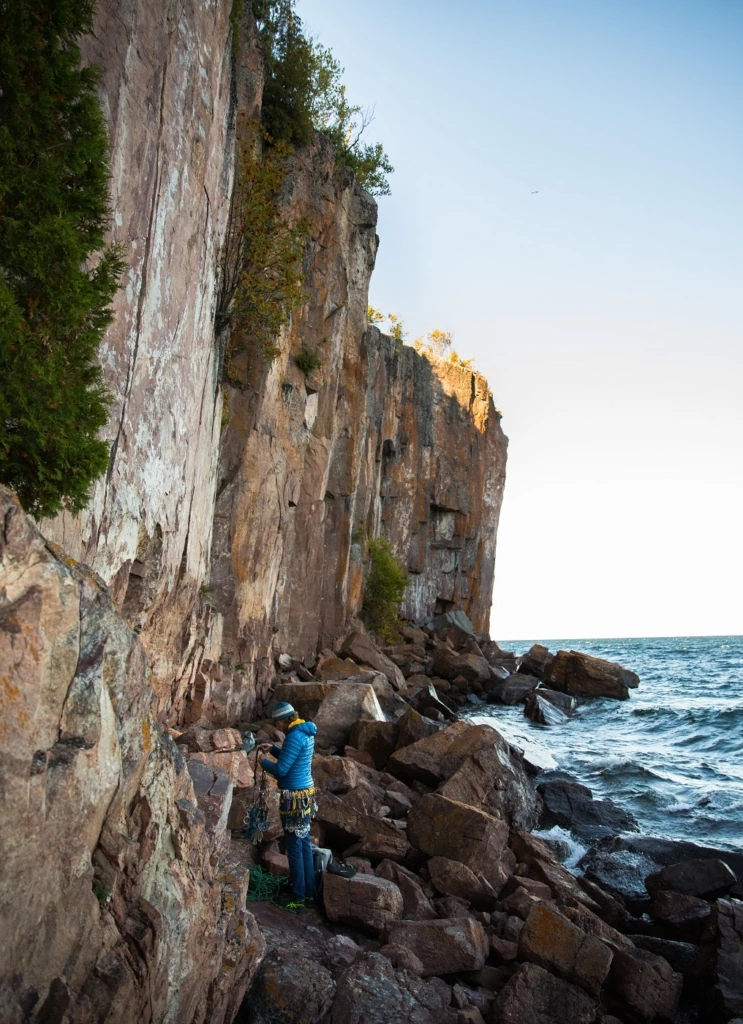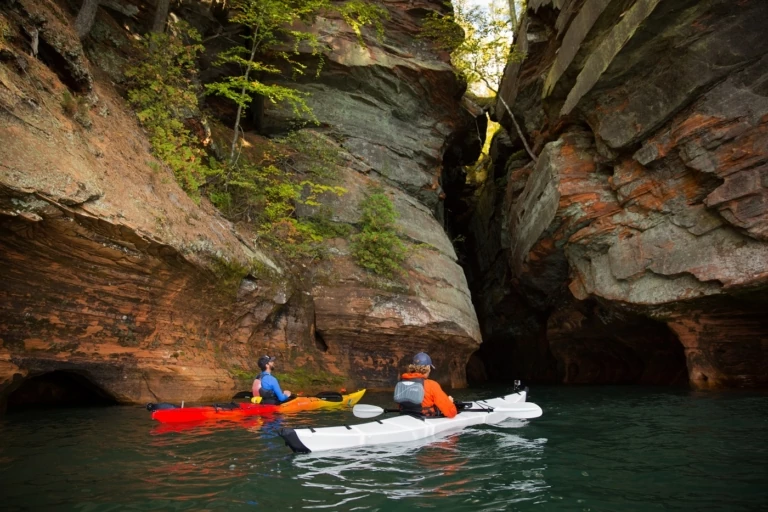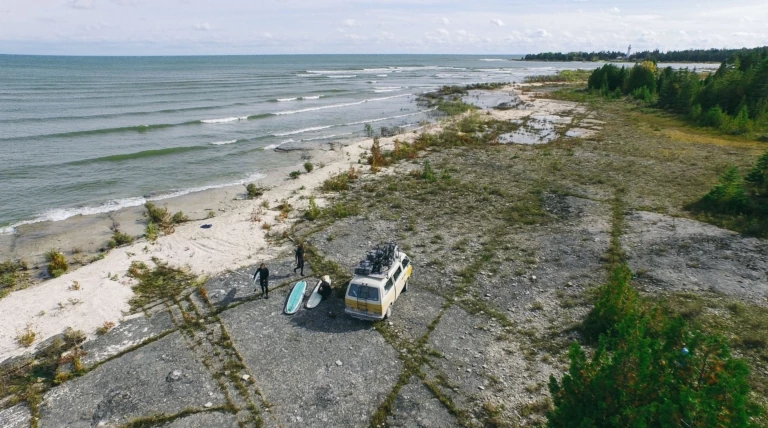 When you really love a place, you do what you can to protect it. For us, it was to make a film, to tell the Line 5 story through a lens of beauty and adventure. Our hope is to remind those of you who also love these amazing waters, why you love them, and provide you with easy ways to support the decommissioning of Line 5.
If nothing else, we hope you find this film an inspiration to get out there and protect Mother Nature. For now, please leave a public comment in favor of decommissioning the Line 5 pipelines through the Straits of Mackinac. For more ways to plug into the campaign, visit the Oil and Water Don't Mix site and connect with a non-profit near you.
Speak Up to Protect the Great Lakes
Urge Michigan state leaders to enforce the 1953 Easement and immediately shut down Line 5 in the Straits of Mackinac to protect the Great Lakes from a catastrophic oil spill.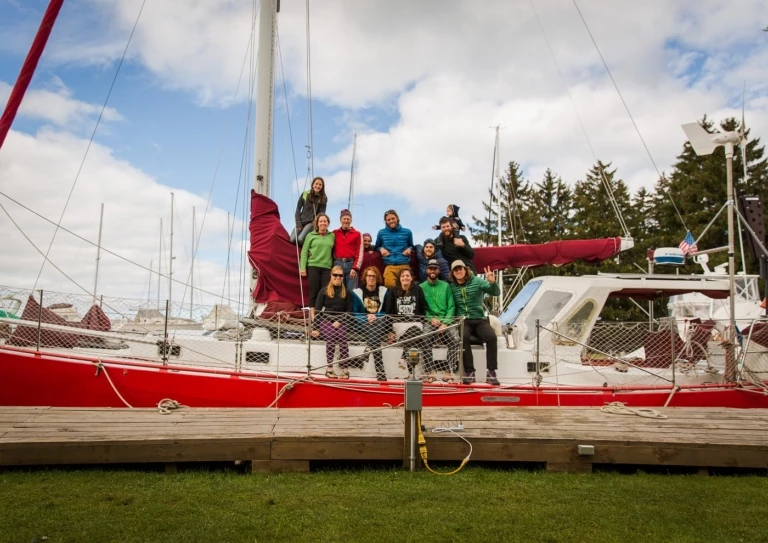 Editor's note: Updated the action alert on 9/20/16 and again on 7/24/17. Also updated the age of the pipeline. Thank you for your continued support.