Generations of Layers
David Sax
/
31 12 2021
/
6 min de lecture
/
Worn Wear
A waltz down vestiary's lane.
All photos by Brendan George Ko
"Here you go, Captain Patagonia," my friend Josh announced, tossing me the brand-new pair of Patagonia Yulex® wetsuit gloves he'd ordered for me. "Now your outfit's complete." We were standing at a respectable social distance behind our open cars on an October morning, stripping down to our underwear in the parking lot of Toronto's Bluffer's Park, getting ready to surf some sloppy Lake Ontario wind swell.
I looked down at my body and laughed. It was a blustery day, the first real taste of fall, and I was wearing a Synchilla® Snap-T® fleece pullover with a zip-up fleece vest, under a zip-up fleece lined bomber jacket. I'd also tossed a zip-up down sweater in the trunk, just in case I was extra cold when I came out of the water. Josh wasn't kidding. I was a walking history of Patagonia apparel, a sedimentary core sample of polypropylene and goose down, whose stacked layers revealed a deeper history of the garments and the person now peeling them off, like an onion.
My father bought his first Patagonia fleece hat on a ski trip to Snowbird, Utah, in the early 1980s, and from then on, the catalog arrived at our home twice a year with great expectation. Even as a kid, I'd snatch it from the mail pile and study every page, memorizing the names of fabrics, product lines, mountain ranges and adventurers. My parents weren't explorers; they were comfortable city dwellers, but we skied all winter and had a sailboat in Toronto. They needed warm, waterproof clothes, and Patagonia offered the goods.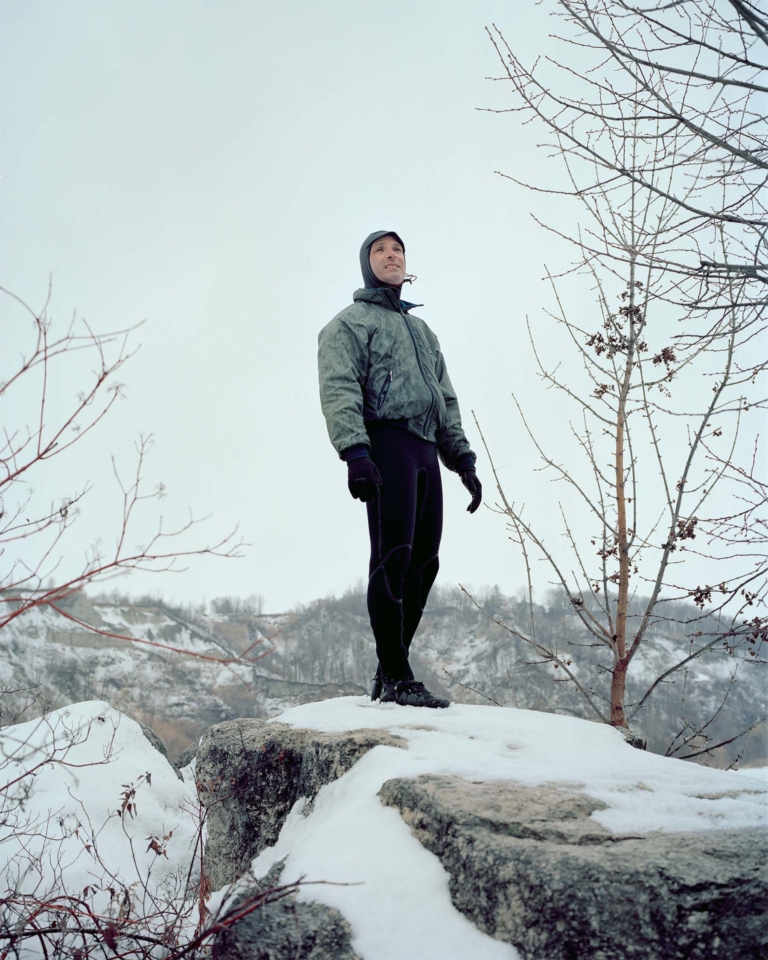 The outer layer was the oldest and, in many ways, the most meaningful. The gunmetal grey bomber jacket had once belonged to my grandfather, Stanley Davis. My father bought it for him as a birthday gift when I was still a toddler, along with matching ones for him and my mother in blue and red. Grandpa Stanley ran a hardware distribution business in Montreal and wore suits every day. His outdoor spirit extended to a nightly constitutional taken around his neighborhood, his long arms swinging like a soldier. I imagine him zipping the jacket up over his dress shirt and cardigan, heading out on an October night to pull the sweet scent of decaying leaves deep into his lungs on those walks. That jacket is one of the only things I have left of my grandfather's, who died when I was 12. I wonder what he'd think as he saw me zipping it up over my bare chest after stripping off my wetsuit, chest hair peeking out the top, like a freshwater Hasselhoff.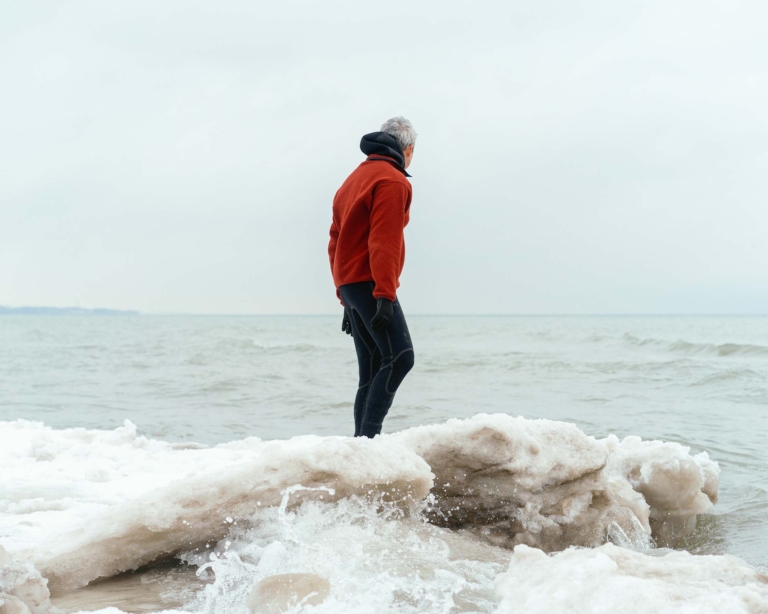 I bought the pullover and vest when I was 14, and I've worn them consistently over the following three decades, in every possible location and situation. Throughout high school, I was mocked for never taking them off. They have kept me warm on canoe trips in Ontario and while skiing on every single continent. I've worn them hiking in Yosemite and to interview venture capitalists in Silicon Valley (a joke meant for me). Each holds the marks of beloved use: a tear from a branch, a few holes from stray embers, the gradual thinning of sporadic laundry cycles to wrench away the stench of sweat, smoke and spilled beer from university bars.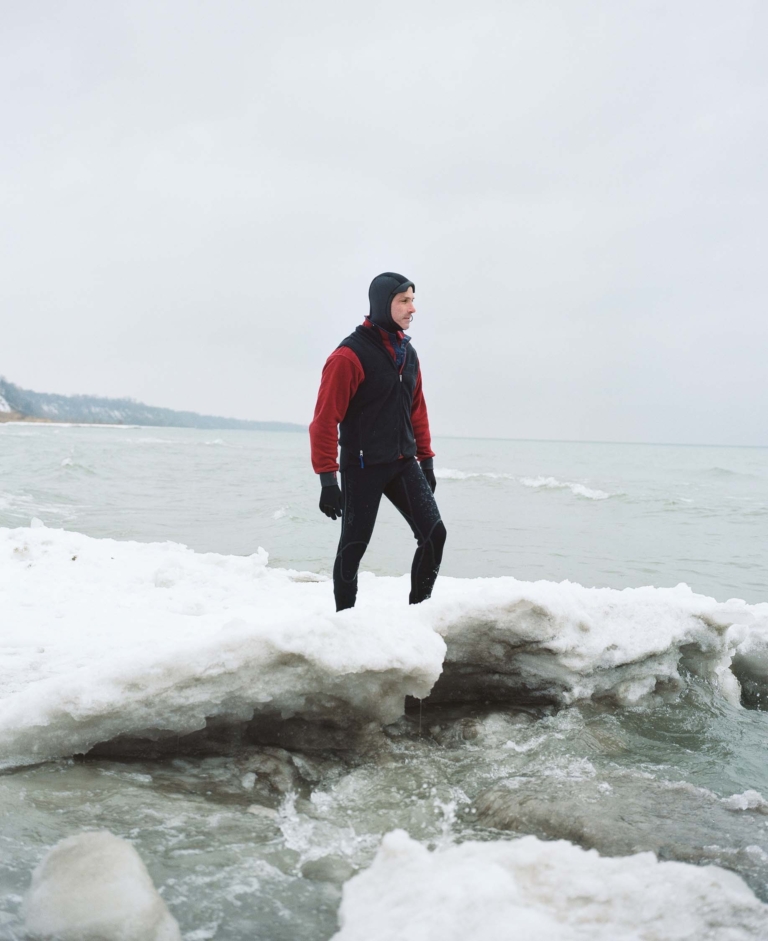 Prior to the gloves, the puffer jacket was my most recent Patagonia purchase. I bought it at the start of a book publicity tour in 2016 in between TV interviews on a surprisingly cold November morning. When I tried it on, it felt like I'd been embraced by a cloud, and I didn't remove it until April. It's accompanied me around the world, up mountains in Korea and in the streets of Vienna, on countless flights and rental cars, and on the forced walks and hikes that saved my family's sanity during the dark days of this pandemic.
More than any far-flung expedition, it's the daily adventure of life in middle age that has shaped that jacket to my own. The sleeves are covered in the bodily fluids of my two children, while stray feathers slowly escape from seams that have been tugged at with regular violence. My friend calls it my "Dadagonia" jacket because so many other fathers my age seem to wear them as a uniform. Often, we'll nod in acknowledgment at each other as we pass on the sidewalk, bodies bent to the task of stroller pushing or dragging unwilling bodies to school.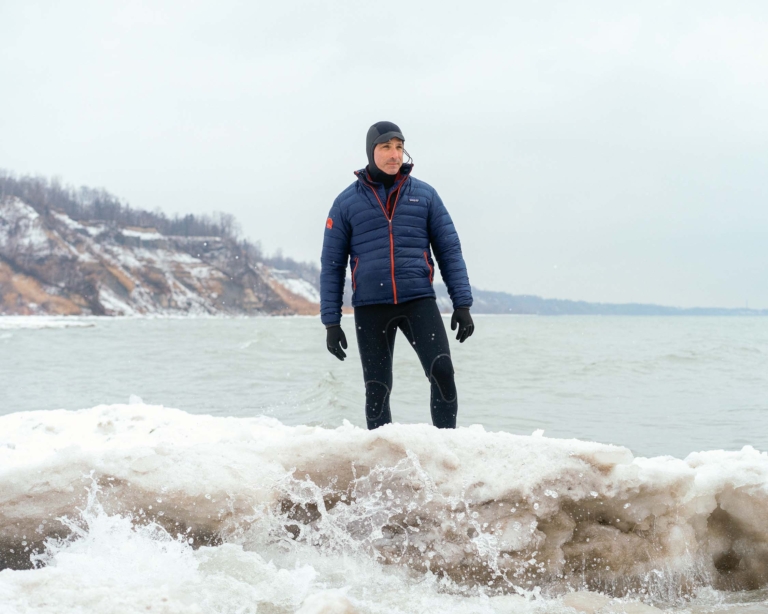 Two years ago, on a work trip to Chicago, I brushed against a stray link in a construction fence and slashed open that jacket's left arm. I walked into a restaurant molting feathers all over the floor. Back home I applied a patch of red duct tape to seal the wound and did the same with an identical tear on the right arm (cut with the edge of my son's ski), a few weeks later. I took the jacket to the Patagonia store in Toronto to see if they could patch it, but when the staff offered to replace it, at no cost, I told them I had to think about it. Why did I do that? Who wouldn't take a brand new (snot-free) jacket?
I didn't want a new jacket. I wanted my jacket. The one that had been worn hundreds of days in its brief life. The one that took me up and down mountains, across the world and through the winter streets of my neighborhood for the past few years. The one that was scarred and patched in a way that made it my own, and somehow became stuffed with memories, like down.
Even the best designed technical jacket or fleece, backed with decades of research and field testing, is a schmatta, a bunch of rags, in the colloquial Yiddish of my other grandfather, Sam Sax, a veteran of the Jewish schmatta business. But each time you put them on, something happens. They become a little less of a piece of fabric and a bit more of you. The Hiss Golden Messenger concert T-shirt holds the memory of the first, unforgettable time you saw him play. The faded Killer Dana baseball hat tells others you surf. Your late mother's scarf still holds a whiff of her perfume a year after she passed.
The attachment we form to our clothes is illogical yet understandably human. I bought all these clothes as tools for fun: skiing, surfing, hiking, camping. They're what let me get out and stay out, and the memories I build in them are inevitably good ones: waves caught, nights by the campfire, a flawless thousand feet of British Columbia powder that I'll never forget. That's what makes them so hard to let go of. Each fall, my brother and I fight to steal my grandfather's jacket for the season. Each summer, we try to claim the mesh duckbill hat that my father bought for sailing, and we prefer to use for paddleboarding. Now, my kids grab that hat to play on the beach. Three generations of one family, claiming their chunk of garment inheritance.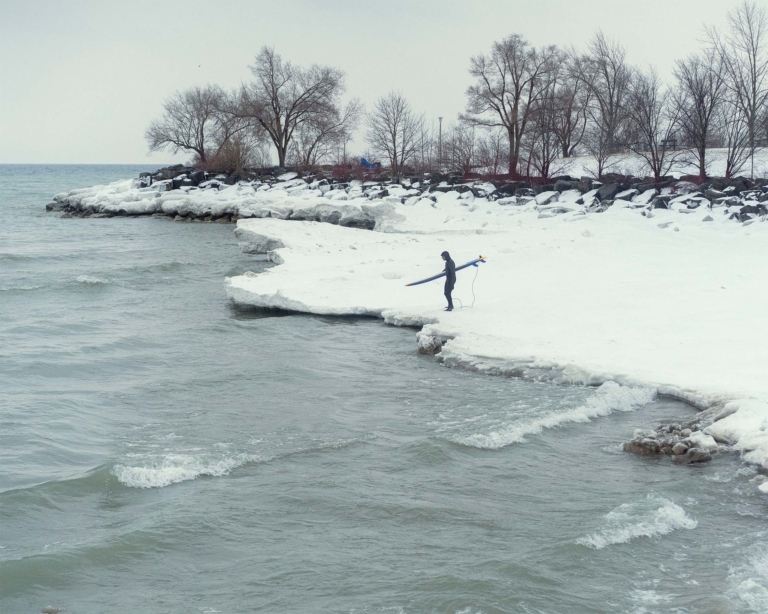 That day in the parking lot, as I put on the Yulex gloves, I realized how much this stuff is a part of me. I thought about the Patagonia clothes that I no longer have, and wish I still did—the red river shorts I wore at summer camp that were lost in the laundry, the royal blue H2No® jacket and snow pants I eventually sold to a lefty in Argentina, that first fleece hat my dad bought in Utah that I keep looking for, to no avail.
They did what they were designed to do—keep me warm, dry and outdoors. I knew the wetsuit gloves would do the same. But with enough time and waves, and the memories of laughing half-naked in a frozen parking lot during a pandemic, they'd probably do a lot more.