Mālama Honua: Hōkūleʻa's Voyage of Hope
Part 1, The Curtain of Time
"He waʻa he moku, he moku he waʻa," is a Hawaiian proverb, meaning, "The canoe is an island, the island is a canoe."
Centuries ago, Polynesian voyaging canoes were tools for survival, enabling islanders to find food and settle new lands. Life on the canoe was a microcosm of life on land. Everyone needed to care for one another and for the canoe in order to survive. The clearest modern-day expression of this truth is the Hawaiian double-hulled sailing canoe, Hōkūleʻa.
Hōkūleʻa is sailed without modern instruments, using only the sun, moon, swells, birds, winds, and stars as natural guides. Her practice is one of pure sustainability, her mission, fully inspired. Since launching from Hilo in May 2014, Hōkūleʻa has crossed three oceans, four seas and eleven time zones—stopping in over fifty ports to connect with communities who care for the health of the oceans and our shared island, Earth. This worldwide voyage is known as Mālama Honua—to care for earth. 
Over forty years ago, Hōkūleʻa was built with the intention to help Hawaiians connect with their indigenous wisdom, to draw back to a time when the islands of Hawaiʻi were sustainable, the homeland fully sovereign. By the early 1970s, hula was forbidden in schools. Songs of the sea had been translated to suit tourists in Waikīkī. The native Hawaiian language was barely a whisper. When people lose their dance, songs, and language, they lose their history, their narratives—a part of their collective soul. In 1973, three men founded the Polynesian Voyaging Society: artist and historian Herb Kawainui Kāne, expert waterman Tommy Holmes, and anthropologist Ben Finney. They wanted to prove that Polynesians were once master ocean navigators who purposely found and settled the Pacific islands. They wanted to dispel the myth that Polynesians had happened onto Hawaiʻi by drifting aimlessly along currents. They wanted to resurrect navigational knowledge and to revive the culture that had been diluted by colonization. The Polynesian Voyaging Society wanted to help Hawaiians rediscover their strength, wisdom, and spirit.
The original plan was to build a replica of a voyaging canoe and sail her across the trades to Tahiti. They looked to oral, written, and drawn historical records in Hawaiʻi—including petroglyphs—to study the shape of the canoe and its sails. They researched the massive double-hulled sailing canoes of eastern Polynesia, designed to transport several thousand pounds of people and goods. From this, they built Hōkūleʻa, a sixty-two-foot long double-hulled canoe, using plywood, fiberglass, and resin, with twin masts, claw sails, no motor, a sweep as a rudder, and a twenty-foot broad deck, all held together by eight cross beams and five miles of lashings. But to make the passage authentic, they needed to sail without modern navigational instruments.
And they needed someone to teach them how. They needed someone who, as Hōkūleʻa Captain Bruce Blakenfeld explains it, could "pull us through the curtain of time" so that Hawaiians could relearn what had been known centuries ago.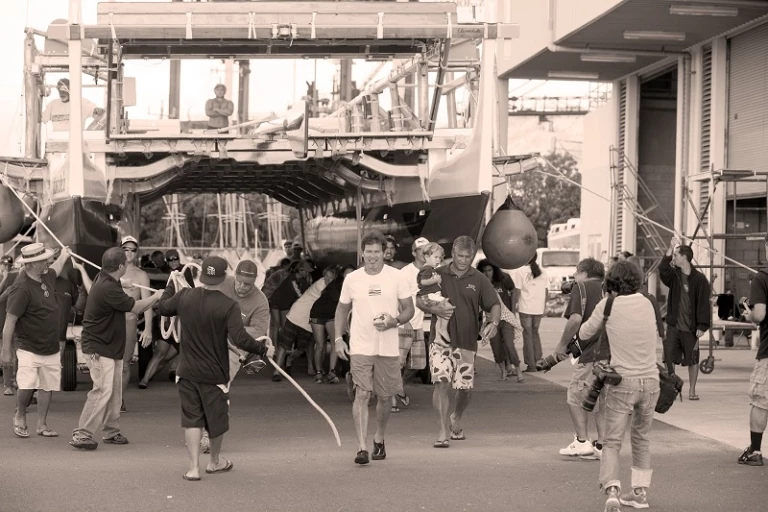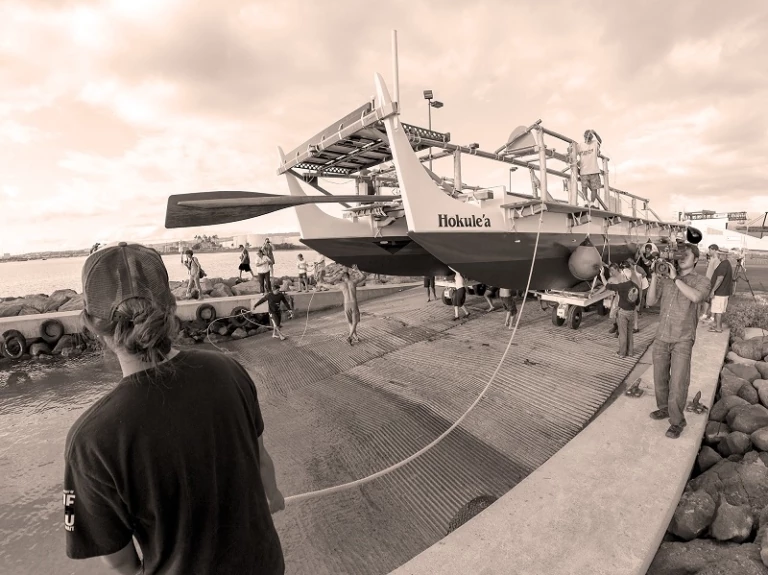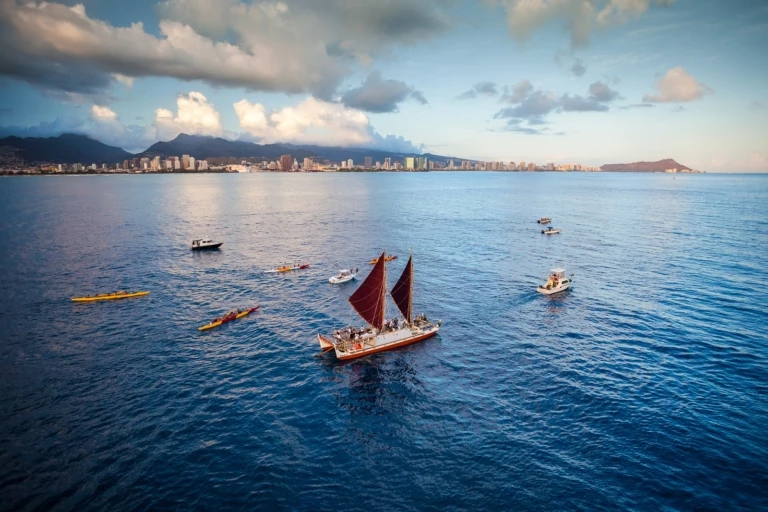 Opening that curtain of time meant traveling to a coral atoll in the Central Caroline Islands of Micronesia, Satawal. There lived Pius "Mau" Piailug, a master navigator known as a Pwo. Only a handful of Micronesians still knew the ancient art of wayfinding, and none, other than Mau, were willing to share it outside their community. Mau knew a navigational system that modern sailors had never before seen. It was something that Captain Nainoa Thompson, at twenty-three-years-old, yearned to understand.
"If you can read the ocean," Mau would tell Nainoa, "you will never be lost."
Mau could read and discern eight separate patterns of ocean swells. Lying inside the hull, feeling the various waves hitting it, he could know the direction of the winds and the direction to steer the canoe. At dawn, he would study the horizon and predict the weather for the day to come. At dusk, he would predict the weather for dawn. And in the midst of a gale-swept, stormy night, days away from any safe harbor or land, Mau could steady the mind of any novice navigator—he could look the man in the eye, and with an unflinching gaze, tell him, "You are the light, you have the light within you to guide your family home."
Some called it magic. Bruce calls it being makaʻala—vigilant, observant, awake.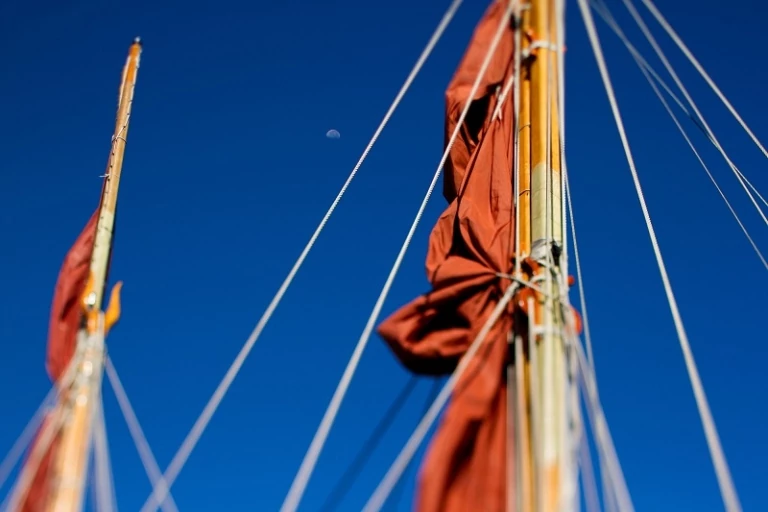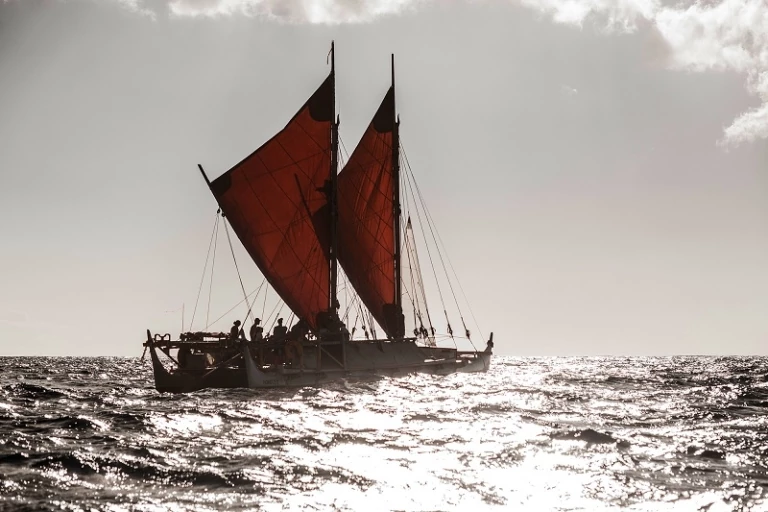 Positioning stones, shells, and palm fronds in the sand, Mau recreated a star compass for Nainoa. Mau taught him how to identify the stars as they rose up out of the ocean and then dove back in. Mau showed him how to decipher wind systems, how to understand sea birds flying to and away from land, how to interpret clouds. Mau taught him how to study the shape of the ocean and read the "character" in the waves. Mau taught him how to discern the varying widths and hues of the sun's path along the waves. Mau was teaching him the language of the navigator—what Mau called the "talk of the sea."
In 1980, after several seasons of fully devoted study, Nainoa navigated Hōkūleʻa to Tahiti, with Mau on board. In doing so, Nainoa became the first Hawaiian to make a non-instrument passage from Hawaiʻi to Tahiti since the fourteenth century.
There are now five Hawaiian Pwo navigators—all inducted by Mau—Nainoa Thompson, Bruce Blakenfeld, Chadd ʻŌnohi Paishon, Shorty Bertelmann and Kālepa Baybayan.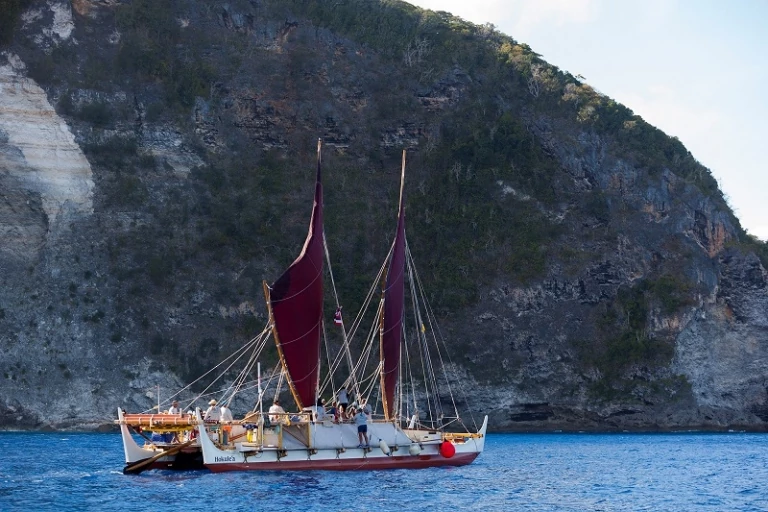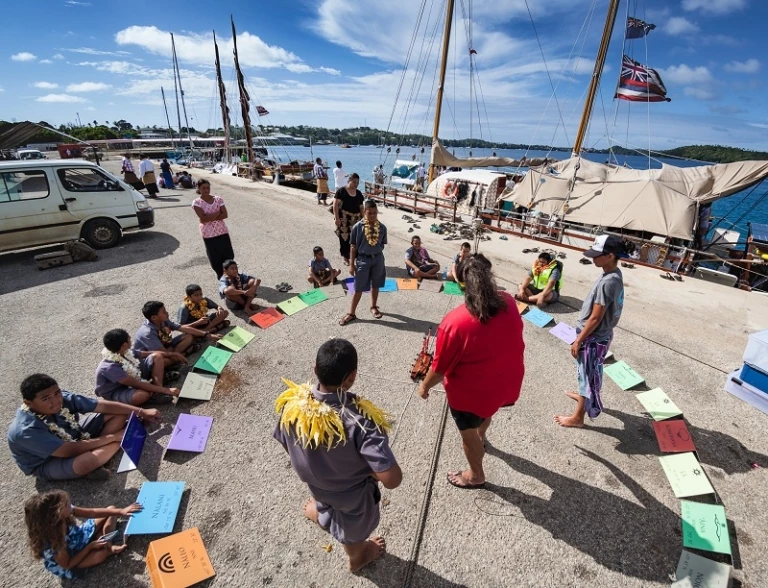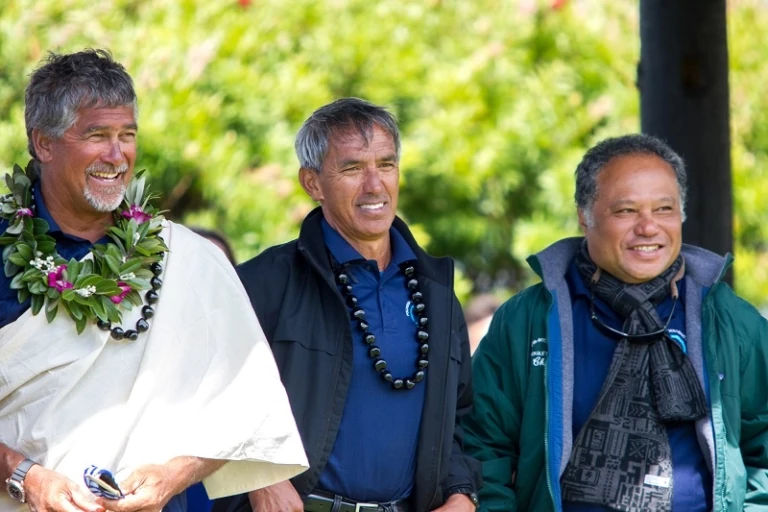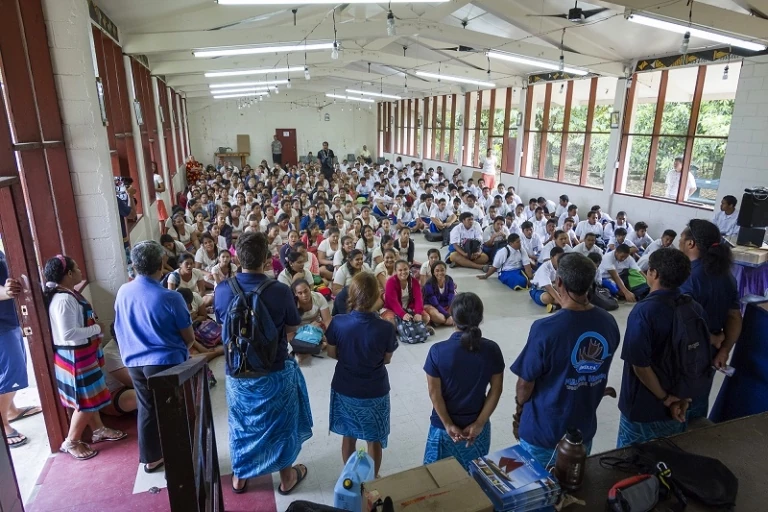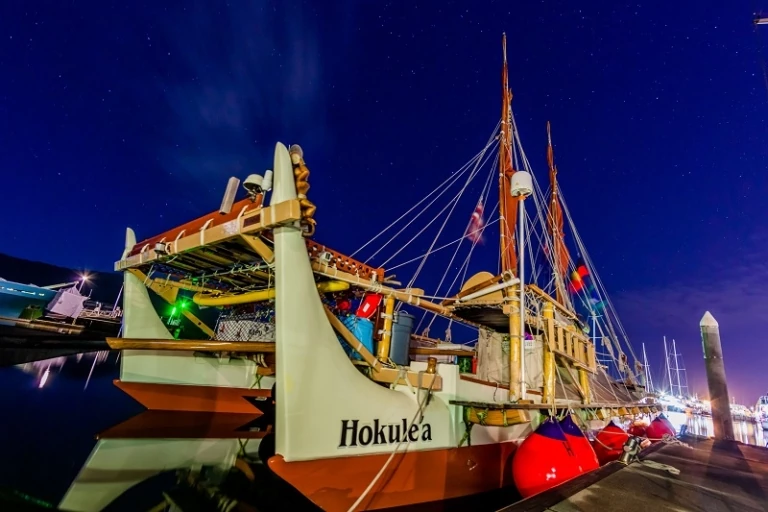 "Pwo is a model for living," Kālepa says. To be Pwo is to be deeply connected to all living things—birds, animals, fish, oceans, air, earth, and all mankind.
"Mau's greatest lesson," Kālepa says, "is that we are a single people."
Realizing the global ʻohana—family—is a key to the health of our planet. From a young marine scientist in American Samoa searching for a natural alternative for the removal of Crown of Thorns, to a Māori chief fighting to protect his ocean from seismic testing, to an urban Cuban farmer who has learned to feed his community without the use of pesticides, tractors, or fuel—the Worldwide Voyage is finding stories of hope that will bind us together as one family serving to Mālama Honua.
"Caring for the earth is in the traditions of Hawaiian ancestors for the world to use," Nainoa says. "Hōkūleʻa is the needle that collects the flowers that get sewn into a lei by Hawaiʻi and gives it to the earth as an act of peace."

NOW AVAILABLE
Mālama Honua: Hokule'a – A Voyage of Hope
This beautiful hardcover book chronicles Hōkūleʻa's epic mission to nurture worldwide sustainability. Interwoven with descriptions of Hōkūleʻa's experiences in port are the voices of the master navigators and crew members, who guide the ship along the ocean's trackless path, and the local pioneers—scientists, teachers, and children touched by Hōkūleʻa—who work tirelessly to weather the many environmental challenges of our modern lives. 320 pages, with full-color photographs throughout.