Welcome to Patagonia's Repair Center, where we'll do just about anything to keep your gear in play.
We love fixing gear that's been worn into near oblivion by our customers. It means we did our job (build beautiful product for years of hard use) and you did yours (play like hell). In our 40 years of business, we've learned that, on average, people keep a piece of clothing for just three years, yet the materials and processes of making any new garment—including ours, which are made with the strictest sustainability considerations in the apparel industry—are very costly to the planet. The best way to reduce the environmental footprint of your clothes is to keep them in use longer, by you or by someone else.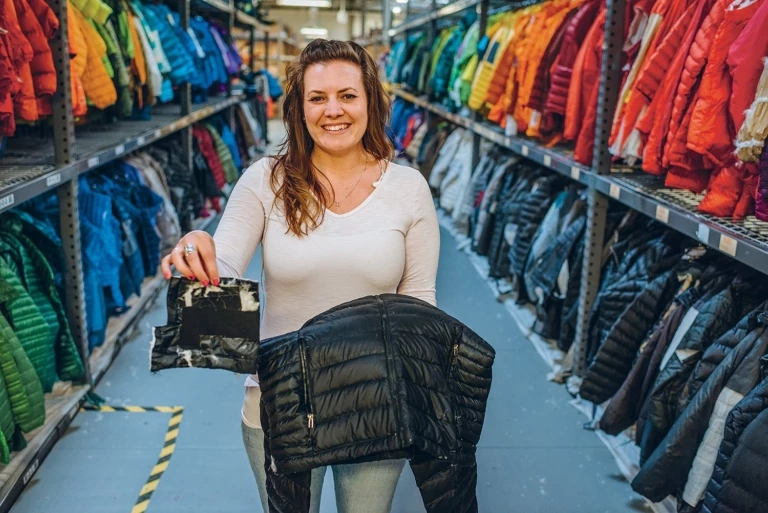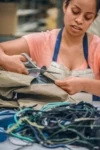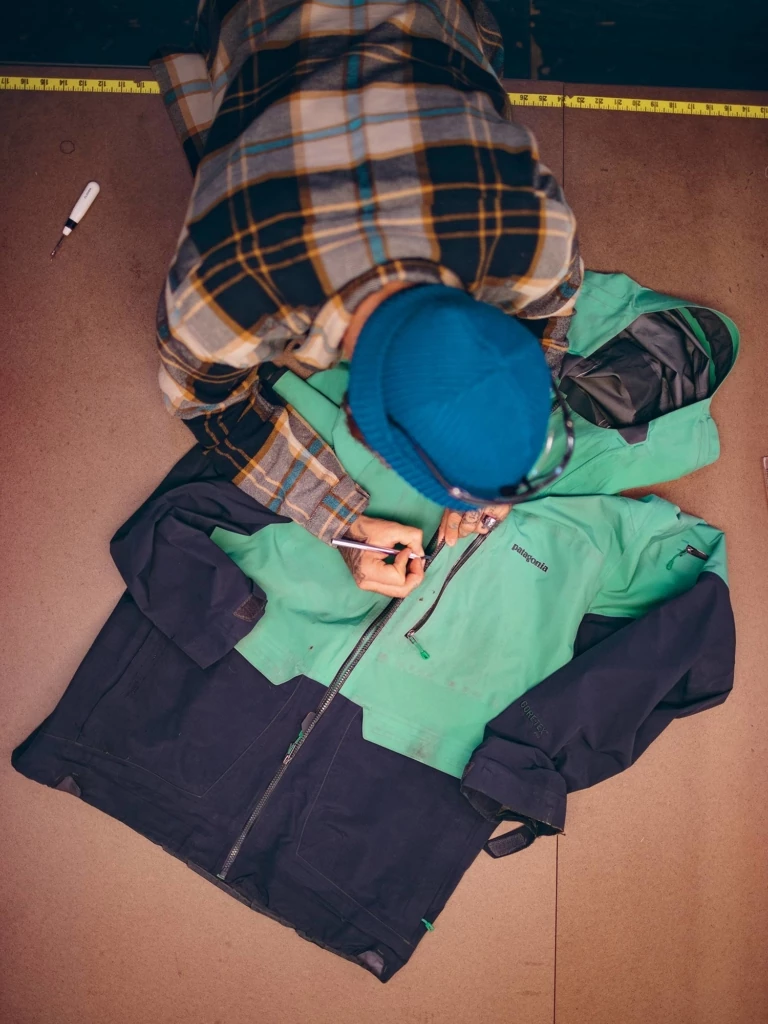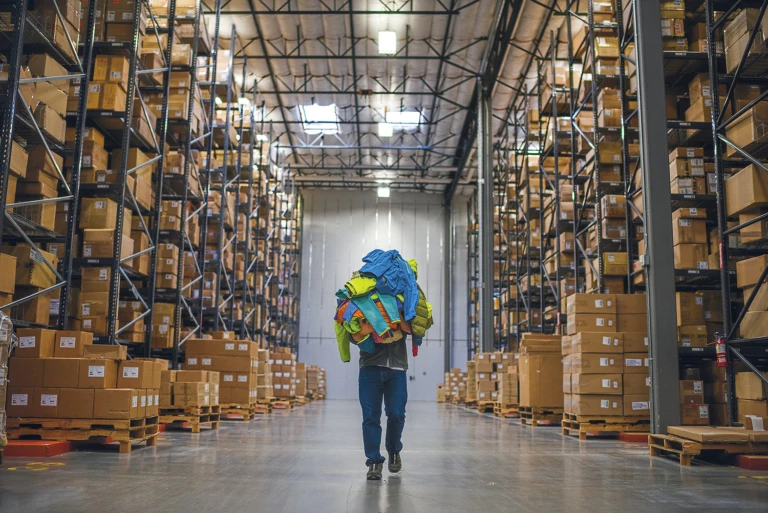 At Patagonia, we want to keep the clothes we make in circulation for as long as possible. Not only is durability built into the design of every product, we're prepared to help extend the life of your gear. Our Repair Center is housed in our Distribution Center in Reno, Nevada. It's one of the largest apparel repair facilities in the United States, with 42 full-time repair technicians. According to repairs manager Josh Schill, the Repair Center currently keeps upward of 50,000 well-loved, hard-worn pieces out of the landfill, putting them back out into circulation for more use. Each one receives personalized attention, because while every repair may be different, the sentiment of our customers is largely the same: "Please fix this. I can't go on without it."
The average repair takes about an hour and a half. Some take far longer, and complicated repairs take longer still. Patagonia repair technicians are skilled sewers from diverse backgrounds: Many have worked in factories in other countries or in the apparel industry in Los Angeles, some have learned their craft on their home sewing machine. Repair techs start on simpler repairs and progress to more involved jobs. "It's a four- to six-month learning curve for a technician to be solid on 70 percent of what we do here," says Schill. "The hardest repairs tend to be on specialty stuff like wheeled luggage or bootie alterations on fishing waders, and not everyone takes those repairs on." But whatever the scale, techs make it a personal mission to get a piece fixed and back to its owner within about 10 business days.
Used pieces may also be traded for credit into the Worn Wear program (sometimes after being repaired). All eligible Worn Wear items are laundered in a waterless, liquid CO2 washing machine—an ingenious closed-loop system that captures plastics that would otherwise end up in the ocean—and require no drying. They're then photographed and put on wornwear.com, where someone can purchase a pre-loved piece of Patagonia gear.
And then, there are the items that are simply beyond repair. With the customer's permission, we'll bale and prep those for recycling. Of course, if the customer can't bear to see it go, we'll send the piece back to them. (We get it.)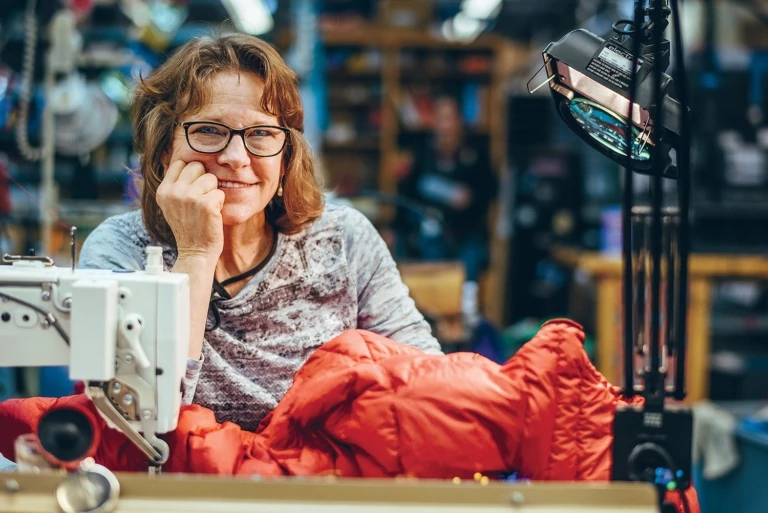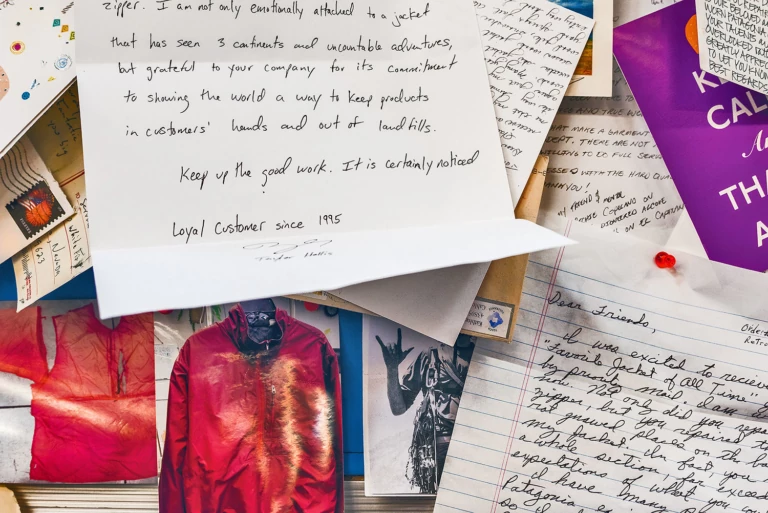 "Ultimately, Patagonia's goal is to keep as much as we can out of the landfill," says Stacy Weaver, Worn Wear operations coordinator in Reno. "We'll do that any way that we can: repair, repurpose, upcycle, recycle. Patagonia's quality standards are so high that even the stuff that's been worn has so much life left in it. There are so many ways a garment can live on, why waste it?"
This story first appeared in the January 2018 Patagonia Catalog.