Drawing from the Landscape
Patagonia Designers on the 'Celebrating Public Lands' Collection
Lately, the future of America's public lands has been very much on our minds. There's been a bit of good news, but mostly no end to the threats to public lands and waters and disruptive changes coming out of Washington, DC. This has made us only more assured about the timing of this fall's visual identity. It started about a year ago when our design team closed their laptops, turned on their out-of-office replies and headed into a few of America's wildest places with their camping gear, sketchbooks, cameras and paint palettes.
"We wanted to take advantage of the opportunities our public lands provide for recreation and the preservation of nature," says Chris Teig, our director of art and illustration. "So, we decided we'd split up into teams that would visit threatened national monuments to get a firsthand perspective. We all came back with a sense of awe and appreciation—and the majority of the colors, textiles and graphics for the season were directly influenced by the landscapes and cultural heritage we encountered. The best way I can summarize the experience is that everyone was amazed by the beauty and adventure that exists in our country, and we all felt incredibly lucky to have inherited this legacy of public lands."
Here are a few snaps and memories from the folks who created our Celebrating Public Lands collection.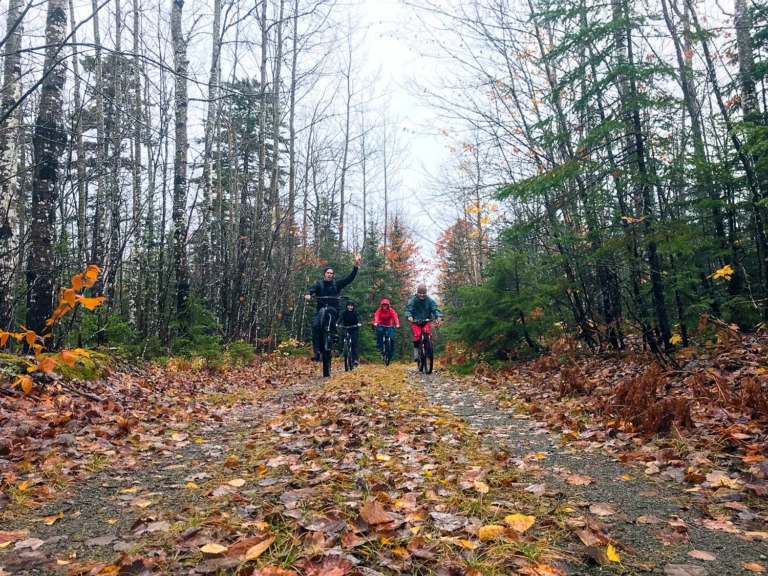 "We traveled to Maine to visit Katahdin Woods and Waters National Monument in the fall. We were updating our entire collection of Black Hole® bags and converting it to recycled content, so I was thinking a lot about the impact of travel. All of the designers on these trips documented what and how they packed, which was invaluable when thinking about volumes and organization for the bags.
"This particular trip was a rain-soaked one, and since most of the leaves had changed and fallen, the remaining colors were that much more vibrant. Mark and Susan Adams, who have been caretaking the monument through its transfer to federal management, graciously hosted us in their home. We toured the monument looking for critters, foliage and wild mushrooms, mountain biked along some of the trails following the East Branch Penobscot River, cooked and shared stories.
"For me, it was an incredible reminder of the importance of travel and the spirit of 'Go'—just getting out there and making the effort to witness these incredible places that we collectively own."
—Evan Daniel, product designer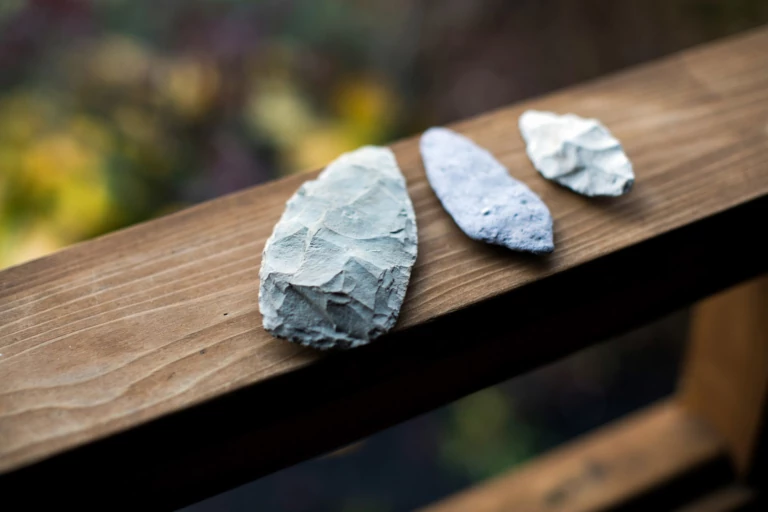 "These were found by Mark, one of the caretakers of Katahdin Woods. He had them on his windowsill. We were pretty excited to connect the dots on how many people have enjoyed and depended on that land before us and hopefully will after. But we were also inspired by how absolutely empty the place was. We didn't see anyone else out there, and it was just stunning. It definitely gave us a second wind on the public lands issue and reminded us how blessed we are to have such amazing access to wild places."
—John Rapp, senior designer
"One day, we were out hiking through the misty woods and came across some lion's mane mushrooms. We also collected some beechnuts and made a feast with them and the mushrooms alongside some lobster from the local market. Our time in Maine, and the conversations we had with the people working to keep Katahdin public, gave us a greater appreciation of the groundwork that's needed to protect these wild places."
—Tara Conway, assistant designer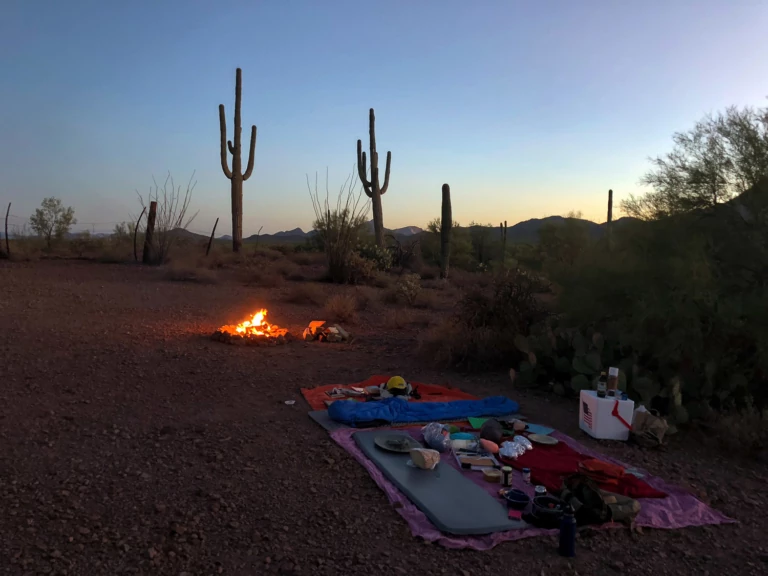 "We were headed to Ironwood Forest National Monument in the Sonoran Desert, so we pulled off the road as close as we could get and set up camp. We roasted some vegetables in the firepit, and as night fell, we heard a little owl calling to us from a saguaro cactus. We also found out we were in coyote territory. You could hear them walking past our campsite and howling to each other across the monument.
"Ironwood is in an isolated area that's really rich in wildlife and desert plants and has an abundance of Native American artifacts, including home structures, petroglyphs and clay objects. It's a place that definitely needs to be protected—there are people that bring TVs, place them on top of cacti and use them for target practice. There's been theft and vandalism of cultural artifacts, and graffiti sprayed over petroglyphs as well."
—Lauren Tasugi, senior textile designer

"This was at Vermilion Cliffs National Monument in northern Arizona.
Our trip covered some vast areas of open land, and we were delighted to find so much space and so few people compared to the crowds of many national parks. We went on a long hike through one of the dramatic slot canyons. The rock colors and textures in this photo inspired our upcoming Vermilion Cliffs and Protected Peaks textile designs. The variety of color was amazing—just one small section of rock had red, blue, yellow, green, purple and orange. The textures were equally unusual—distinct bold stripes etched away by thousands of years of water flow, and waves of patterns from bubbling, oozing chunks of rock."
—Julie Seefeld, textile design manager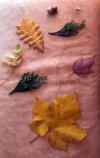 "This photo was taken in Cascade-Siskiyou National Monument, a threatened piece of public land in southern Oregon and northern California. It's renowned for its biodiversity and range of habitats. As a design study each day, we'd collect inspiration directly from the forest to highlight the land's shapes, colors and spirit. As a designer, I find that the best color emerges slowly and thoughtfully during extended time outdoors. The rich golden tones of Oregon in October definitely influenced what you'll see in our fall line."
—Lana Rasmussen, associate color designer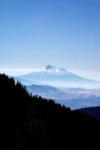 "The Cascade-Siskiyou is a spot where three mountain ranges meet to create a unique area of biological connectivity. For me, it was a treat to be able to walk into a cathedral of tall trees filled with forest sounds and that special smell of pines warming in the sun. On one of our hikes, we followed a trail blanketed in pine needles and then stepped out into a clearing with this view of Mount Shasta, 84 miles from where we stood. Throughout the whole trip, I really found myself taking the time to explore the area and all the life it helps support."
—Kristin Marine, design assistant

"This was a morning-light painting session with colorist Lizzy Morrison, and we captured our impressions of the landscape on the banks of the Missouri River in Montana. Four of us were there to gather inspiration from the Upper Missouri River Breaks National Monument—a 149-mile stretch of National Wild and Scenic River and its adjacent badlands and plains. This monument had been on the list for possible downsizing or elimination, and we really wanted to bear witness to this beautiful, sacred place."
—Kourtney Morgan, senior apparel designer
Visit patagonia.com to see the entire collection.