If the Shoe Fits…
/
October 29, 2007
3 Min Read
/
Design
Beset with questions by those intrepid customers willing to navigate the murky waters of on-line clothes shopping, our fearless colleague delves into the sometimes-frivolous and often-fickle forum of Fit. Keep an eye out for future Fit Posts. Have something in particular you want fit details on? Leave a comment or send us an e-mail:

customer_service@patagonia.com.
I have a bit of a shoe addiction, so I felt compelled to try out a couple of different pairs, all in the name of research of course. I was curious to see how the different styles fit and if the sizing was consistent across the board. I tried 3 different styles, all size 8, one from the women's performance line and two from the women's casual line.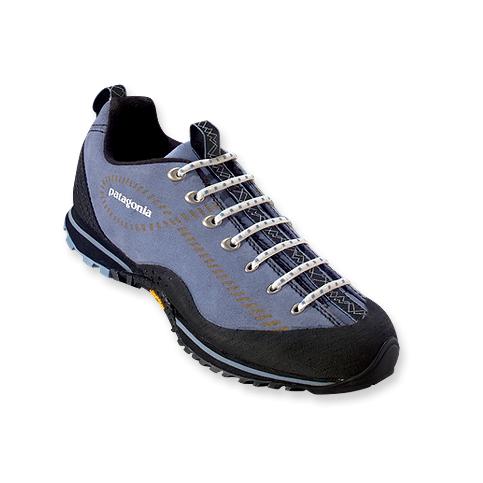 I tried the Women's Huckleberry from the performance line. I found the shoe to be true to my size. I have a little bit of a wider foot, but these were flexible and soft from the start. I wore them on a 9-mile day hike and the only complaints I had were that the tread isn't as durable as I might want. I did learn that the tread is made of 30% recycled content which does make for a softer material overall. I also felt that the shoes don't seem to stay tied. This could be operator error, my kindergarten teacher always told me my shoe-tying technique was sub-par. The pros of the shoes are the immediate comfort and feel over the duration of wear. I would highly recommend the shoes to anyone who is looking for a lightweight hiker. Obviously these aren't the choice for long distance treks, but they are great for daily jaunts.
I tried both the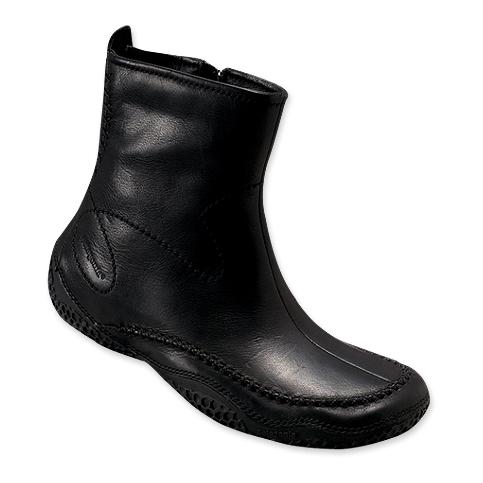 wore them on an outing to a museum. I was on my feet all day and the boots proved to be completely supportive and comfortable. The only thing I found was that the boots were very warm; trench-foot set in rather rapidly. They would be superb for a cool Fall day with a lighter sock. The sizing was in line with the Huckleberry and my normal size offered enough space to wear a slightly thicker sock.
Next came the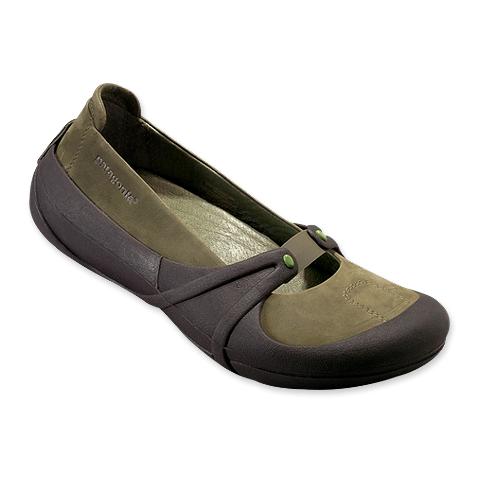 size 8 1/2. I put the shoes on and tried to make a lap around my kitchen. My feet were squeezed, squished and pinched and I was wishing for a pair of stilettos instead. The shoes have a stiffness to them that the other pairs don't that makes them very uncomfortable. I have heard from colleagues that these shoes are incredibly comfortable and I think my fat foot syndrome led me down the path of excruciating shoes. I'll soldier on with the size 8's, once they stretch a bit I'm hoping they fit. In the meantime I've bought a fresh box of band-aids.
Overall I'm impressed with the line and would recommend Patagonia's footwear. In general it seems to be true to size, although I would recommend buying a half size up in the Sugar and Spice if you have wide feet or are between sizes. Stay tuned for more fit updates in the future!