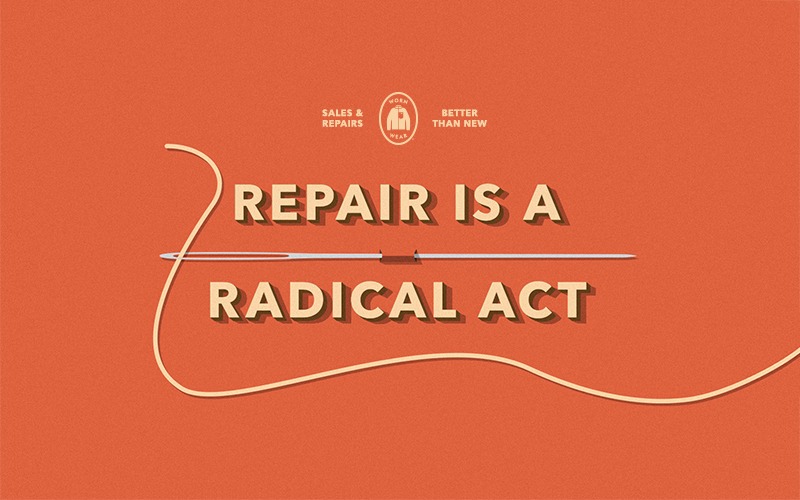 This holiday season, I have an early New Year's resolution for the sake of Planet Earth: let's all become radical environmentalists.
This sounds like a big leap—but it's not. All you need is a sewing kit and a set of repair instructions.
As individual consumers, the single best thing we can do for the planet is to keep our stuff in use longer. This simple act of extending the life of our garments through proper care and repair reduces the need to buy more over time—thereby avoiding the CO2 emissions, waste output and water usage required to build it.
Why is repair such a radical act? Fixing something we might otherwise throw away is almost inconceivable to many in the heyday of fast fashion and rapidly advancing technology, but the impact is enormous. I tell you this as CEO of a clothing company that, despite a deep commitment to responsible manufacturing, still takes more from the earth than it returns.
We live in a culture where replacement is king. We do routinely fix big-ticket items, like cars and washing machines, but primarily it's easier and cheaper to go buy something new. There are other reasons to avoid repair, including labels warning that repairing a product on your own will void the warranty, or the lack of access to the information and parts necessary to repair something ourselves.
These conditions create a society of product-consumers, not owners. And there's a difference. Owners are empowered to take responsibility for their purchases—from proper cleaning to repairing, reusing and sharing. Consumers take, make, dispose and repeat—a pattern that is driving us towards ecological bankruptcy.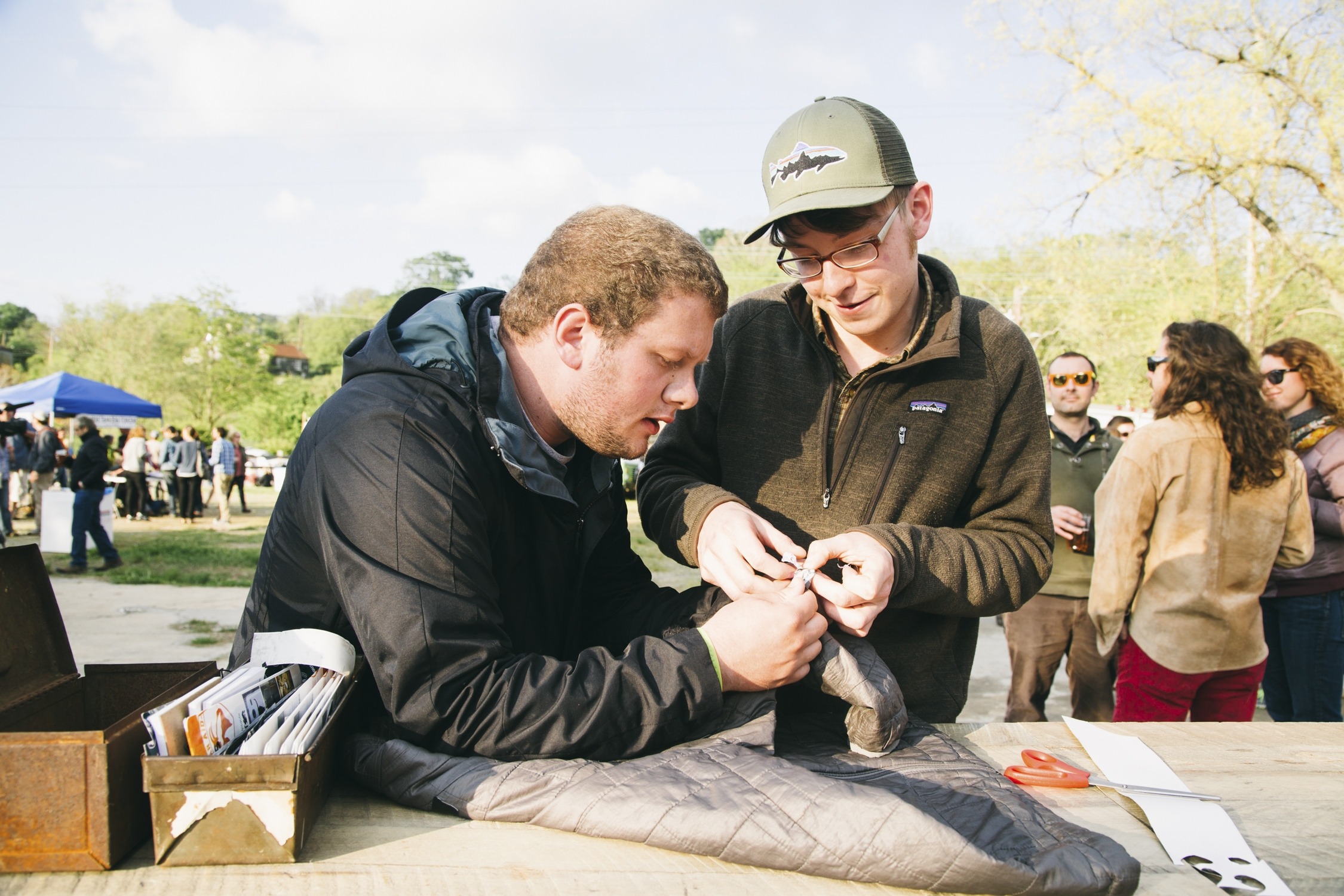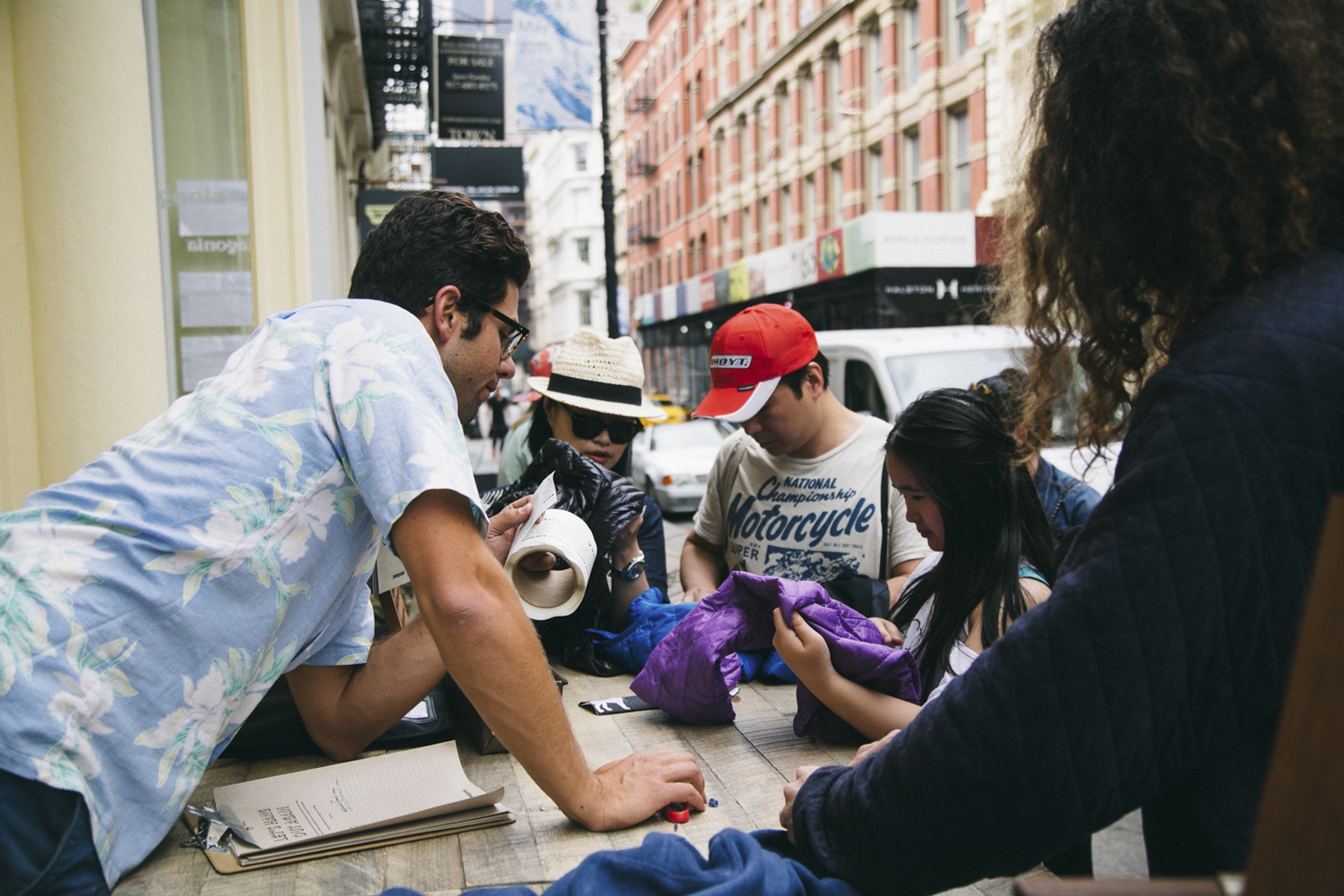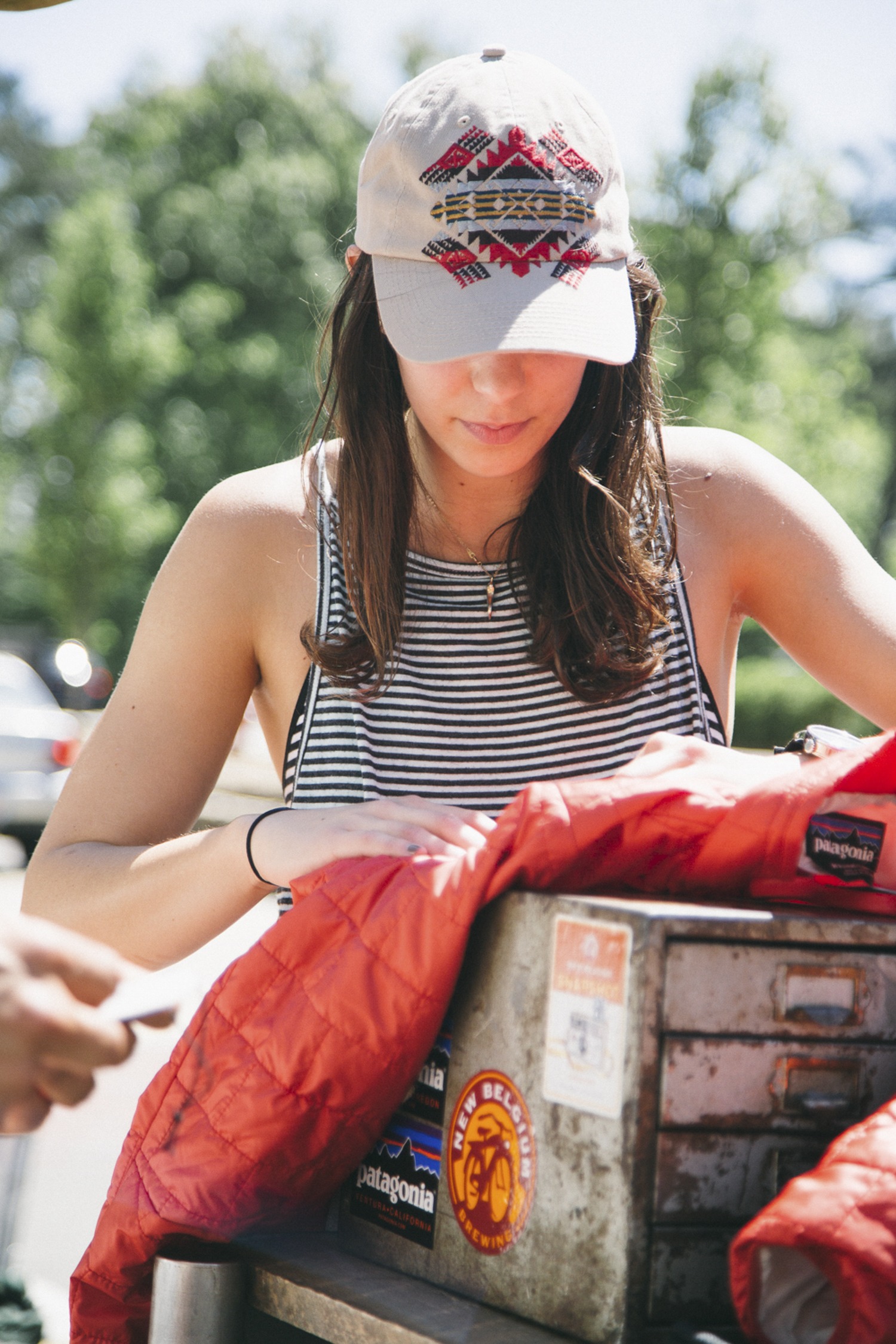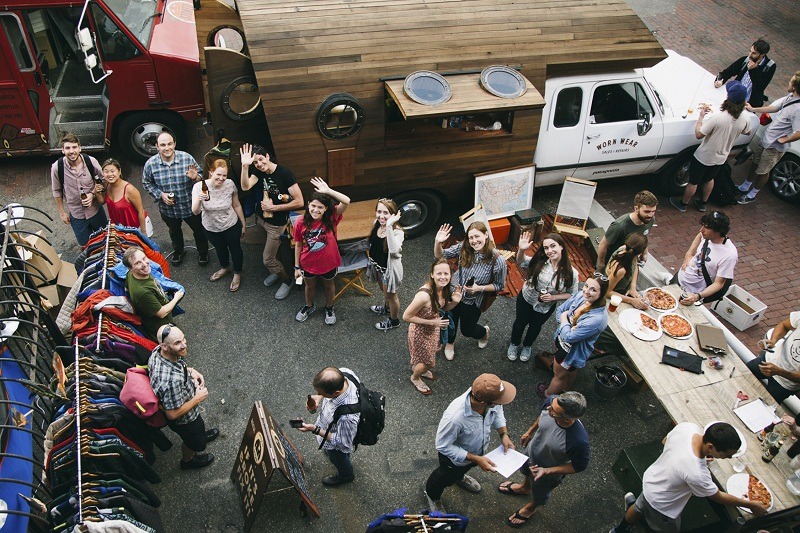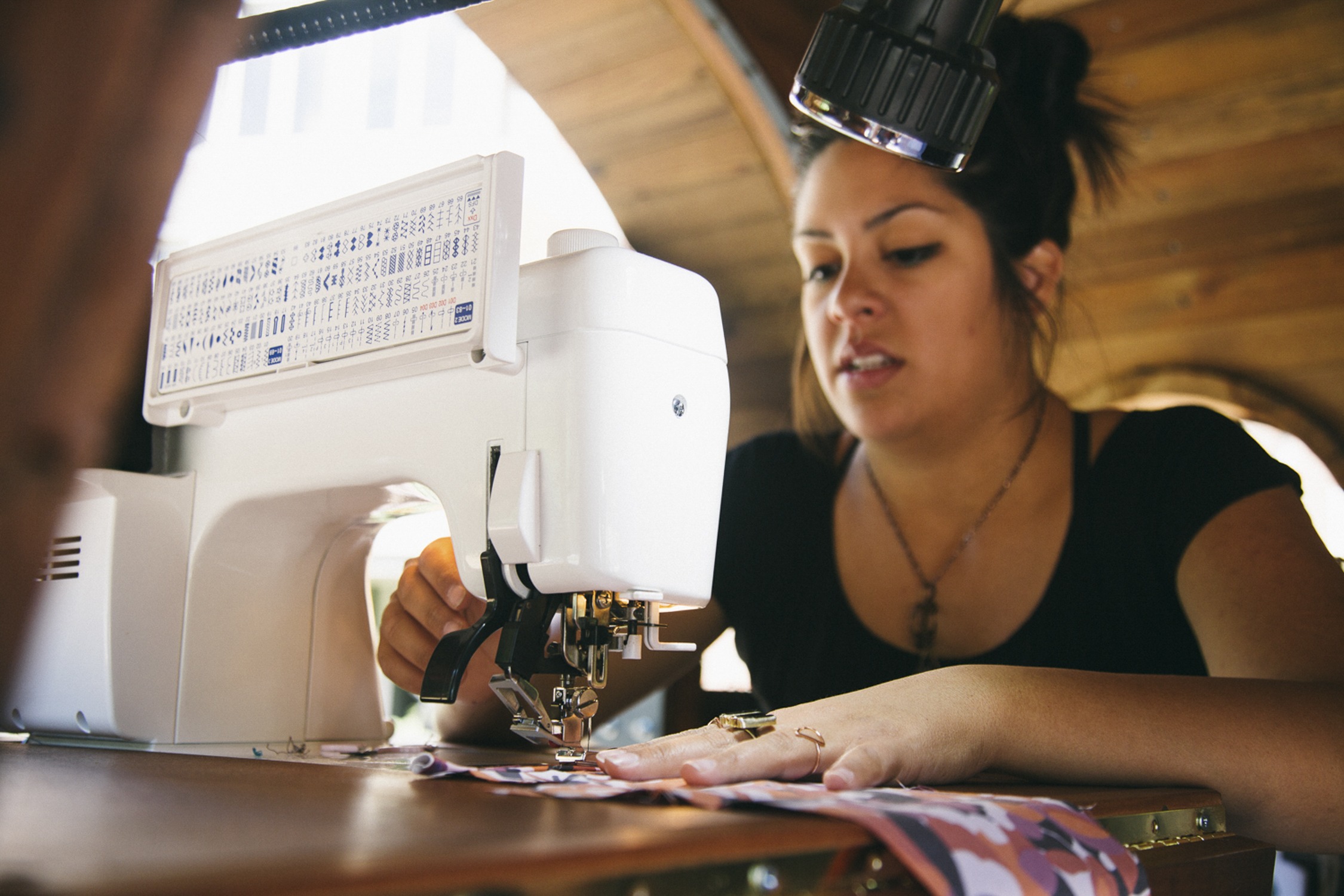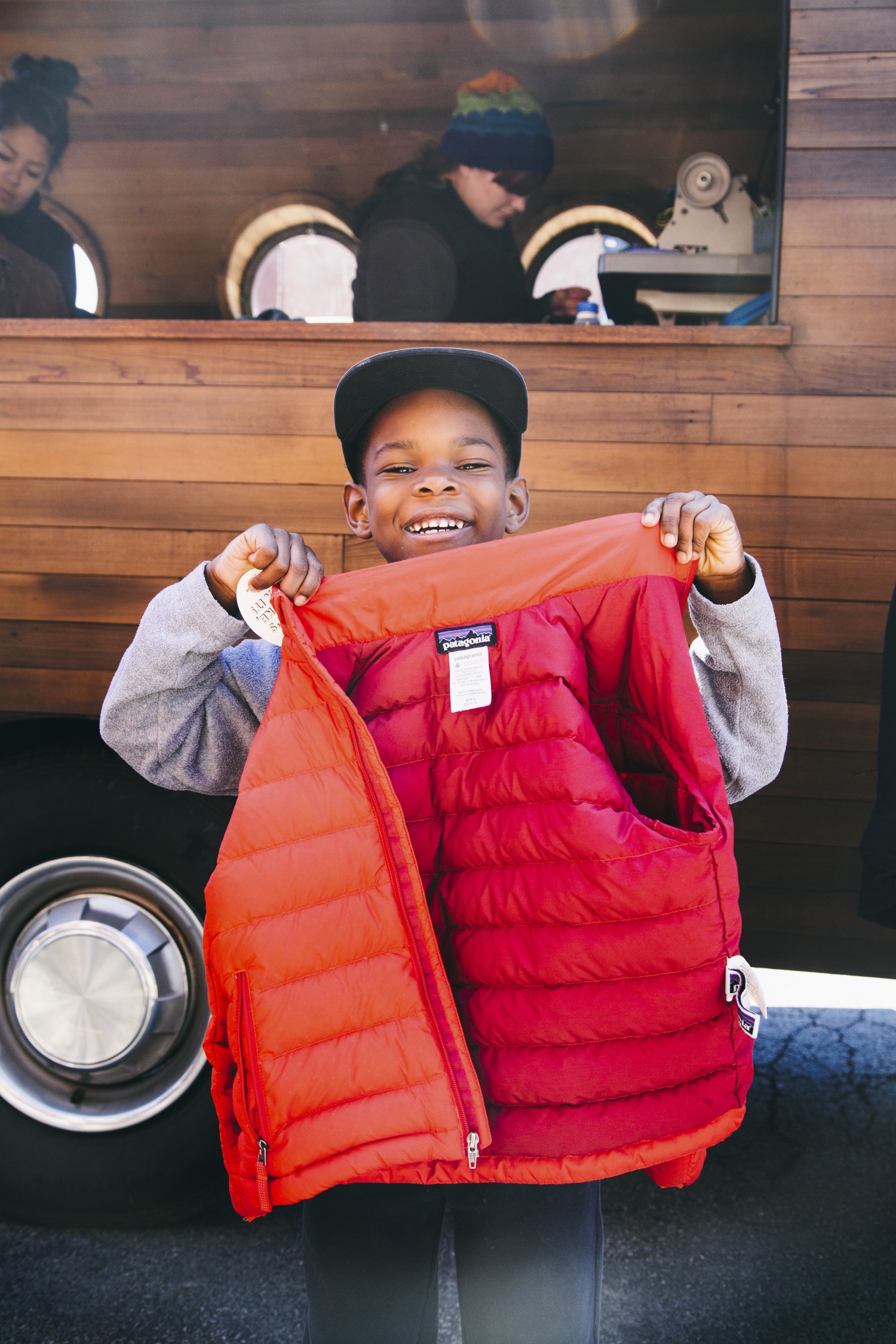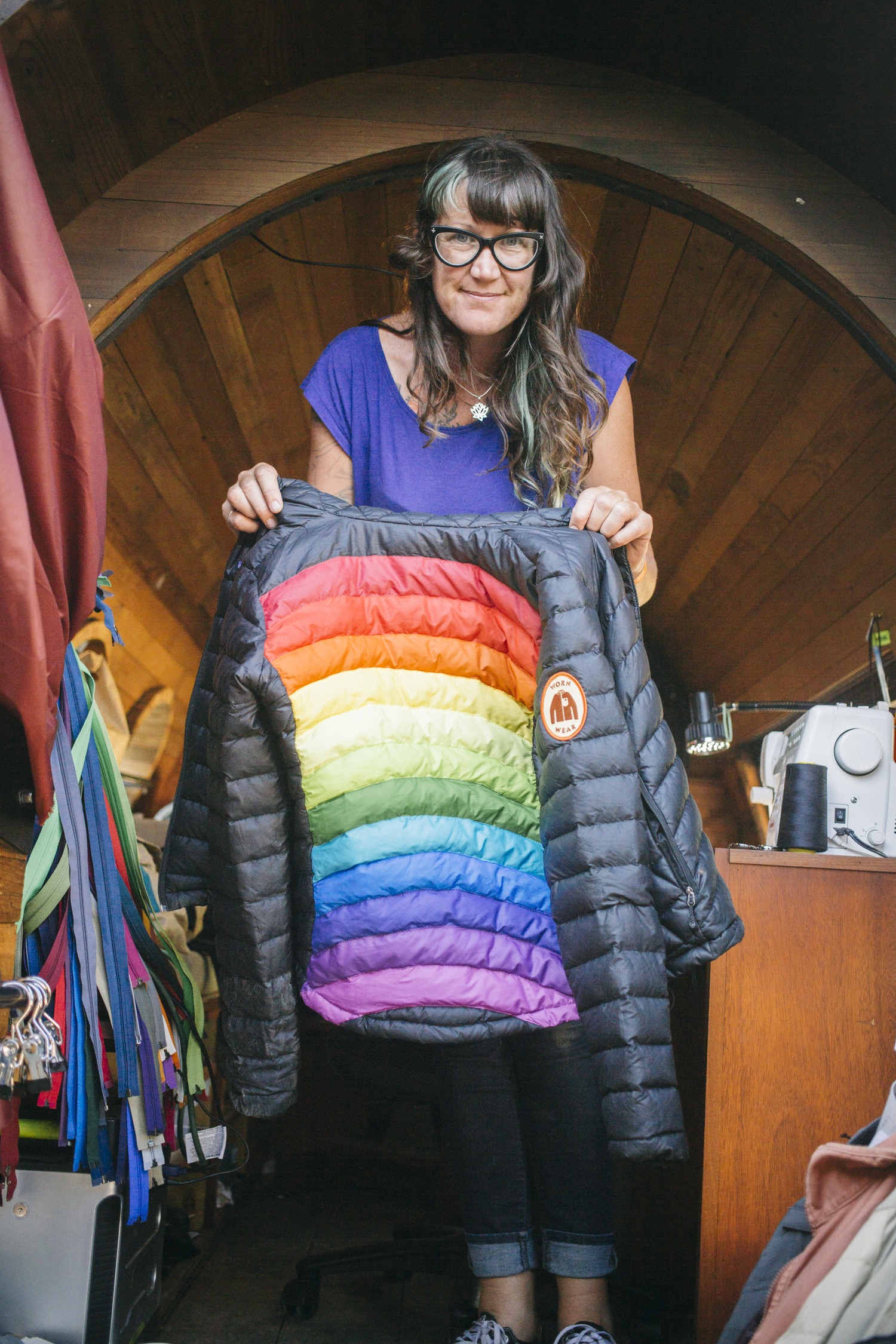 At Worn Wear events across the country we've given folks two ways to repair what they wear. Pick a used garment from the rack and repair it yourself (you get to keep it) or bring us something you already own and we'll fix it for you. Photos: Donnie Hedden
To be clear, the act of buying itself isn't the problem (although it's hard not to see the craziness around our biggest shopping days has gone too far). After all, our lives depend on a wide variety of products produced in a way that hurts the planet—including Patagonia's—and that's not likely to end anytime soon, no matter how much work we do to reduce our impact.
What's the antidote? Making a dent in our collective consumption footprint will require shared responsibility between companies that make things and customers who buy them—but businesses must act independently.
At Patagonia, we work hard to make high–quality, responsibly sourced clothing that lasts for years and can be repaired—and we guarantee it for life. We operate the largest garment repair facility in North America (we'll do more than 40,000 individual repairs this year) and we've trained our retail staff to handle the simple repair jobs (which total thousands more). This holiday season, we've partnered with iFixit to publish more than 40 free repair guides for Patagonia products on our website. We go to great lengths to provide our customers with opportunities to fix their gear themselves, find it a new home or recycle it if necessary.
As part of the transaction, we ask our customers to use the tools we provide to decrease the environmental impact of their stuff over time by repairing it, finding ways to reuse it, recycling it when it's truly ready. By buying only what they need, customers can reduce their overall consumption in the long run. A purchase becomes an investment that saves money—and helps save the planet—over time.
But this is far from a trend. While some companies, like Ricoh, DeWalt, Caterpillar and Lenovo have made repair and remanufacturing a staple of their business model, most companies still make cheap stuff that breaks and must be replaced quickly. Customers conditioned to seeking out the best price buy into this model and keep the cycle going.
And too often, products come without repair instructions—and in extreme cases companies actively thwart repairs by inventing new kinds of proprietary screws and other nonsense. This should be considered unacceptable given the environmental crisis we face—but instead, planned obsolescence is celebrated as smart marketing.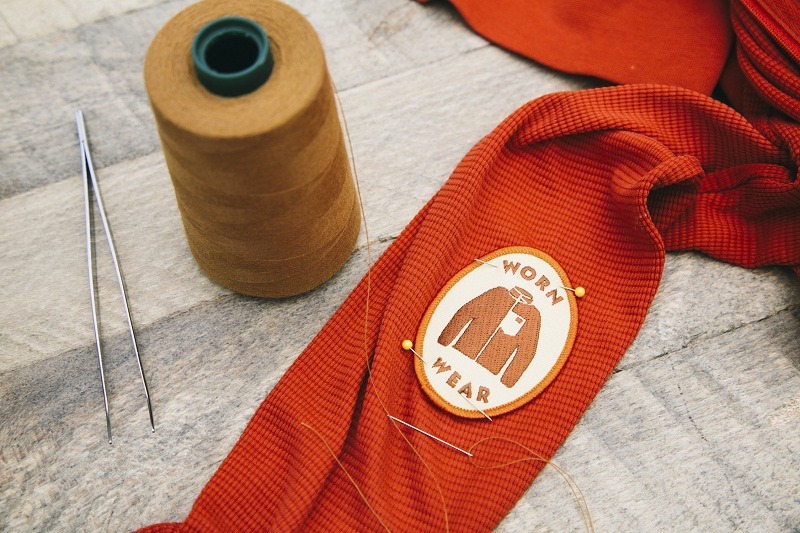 Photo: Donnie Hedden
As we see greater impacts from climate change every year and as we approach critically global climate policy talks next month in Paris, we as individuals must reverse our current course of overconsumption. Let's behave like owners, not consumers, and repair rather than inflict something new on the planet if we don't truly need it.
And as businesses, we have a responsibility to make higher quality products to help reclaim the act of ownership: make parts accessible and repair easy. Let's always celebrate the effort of trying to fix something. We need to enable our customers to become owners—and that will require a seismic shift in our approach.
It's a radical thought, but change can start with just a needle and thread.

Learn how to keep your Patagonia clothing in play longer with our free do-it-yourself repair guides.
This article first appeared at Quartz.