Product Testing: Cool Weather Cycling
Old School
/
February 12, 2010
/
3 Min Read
/
Design
We test our gear on a variety of levels. Our athletes and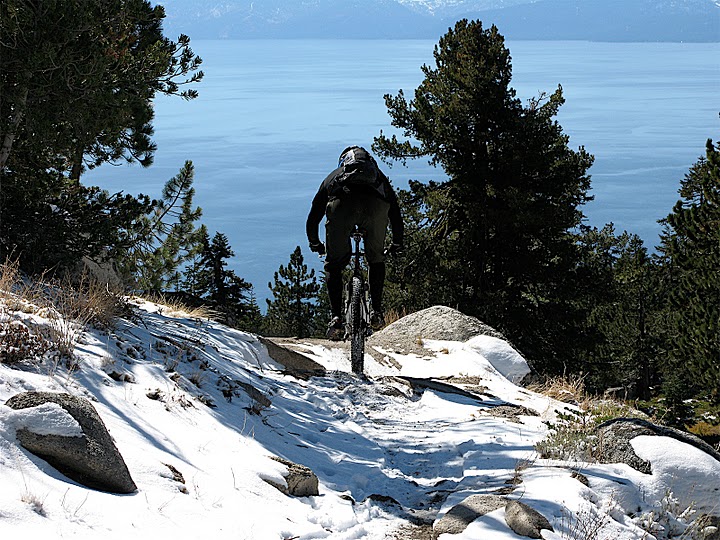 Products Tested: Capilene 2 Bottoms, Shelled Insulator Pants, Simple Guide Pants, Windproof Gloves, Socks, Nano Puff, Alpine Wind Jacket, R2 Jacket, Integral Jacket
Activity: Cool Weather Cycling in and around the high desert
Average temperatures: 20 – 30ºF
Testers: Jim A. & Suzanne K., Customer Service Representatives
Jim & Suzanne are our itinerant customer service reps. For the past 11 years they have been spending their summers in Skagway, AK and their falls and winters here in Reno, NV. They're avid cyclists who don't let the cold slow them down. It was a chilly December here in Northern Nevada with temperatures rarely rising above the freezing mark, but Jim & Suzanne kept on riding. Here's Suzanne's take on what works for them:
In our never-ending quest to find the perfect layering system for winter cycling here in Reno, Jim and I have determined that men and women are indeed different species.
[Just because it's the desert, doesn't mean it's dry and warm. Winter comes early to the high desert and brings deep snow and regular rainfall. Snow and ice persisted on most surfaces throughout the period of Jim and Suzanne's test.]
We both sweat (sometimes a lot).
We both get cold before we sweat.
And we don't like to stay cold after we sweat.
What keeps us warm at that point is where we diverge. Here's what we've found works for us…
Lower Body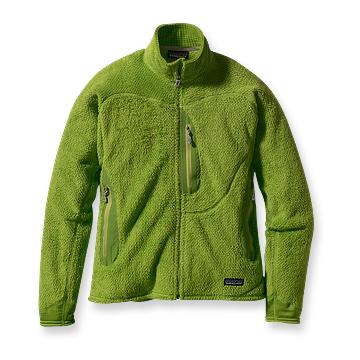 I almost forgot the noggins.
We both wear R1 Balaclavas when temps are in the low 20's: fits under the helmets and keeps the chinny chin chins from frostbite. Otherwise, Jim wears an old lightweight Capilene skull cap (can't remember exactly what it was called) and I depend on my R1 Headband. Since I have lots more hair than Jim, I guess I don't need a full hat!
It took me a long time to try the merino. I guess I just had a prejudice against wool (must be all those natty sweaters my mom knitted for me as a kid). Now I am an enthusiastic convert. Merino 2 is a great base layer, not too hot and even when it gets sweaty it retains its insulation properties. And it always feels dry no matter how much I sweat. And finally, merino can be worn more than 2 hours before it starts to, you know, "perfume" up. And contrary to our official laundering instructions, I machine wash my merino in cold water (no bleach or softeners) and then throw them in the dryer (tumble dry at lowest heat) for 15-20 minutes. No shrinkage, no worries. I really like the Integral Jacket, both for its breathability, windproof panels and the longer styling (keeps my nether regions warm). It is also a very attractive jacket which is never a top priority for me, but when function and good looks collide, that is really a bonus.
Jim is dedicated to his Cap 4, having used it for years in all sorts of weather and all kinds of activities. He is pretty excited about his Nano and likes to use it as a mid layer in cold temps. He likes the Microburst but complains about it's lack of breathability. The Alpine Wind Jacket is much more to his liking, due to it's lightness and breathability. The Insulator Pants really keep him warm on those nasty days and he looks SO COOL riding the backways of Verdi in them! Jim wishes we still made technical gloves because the windproof gloves don't quite make it on these murky 25 degree days. Of course, since I am concerned that his fingers might get cold, I try to keep him warm by making him keep up with me on the hills….!
Next stop: The California Desert to warm up a bit, and then on to Alaska!