Listen to "Flying Deep" Dirtbag Diaries Podcast Episode
By Fitz & Becca Cahall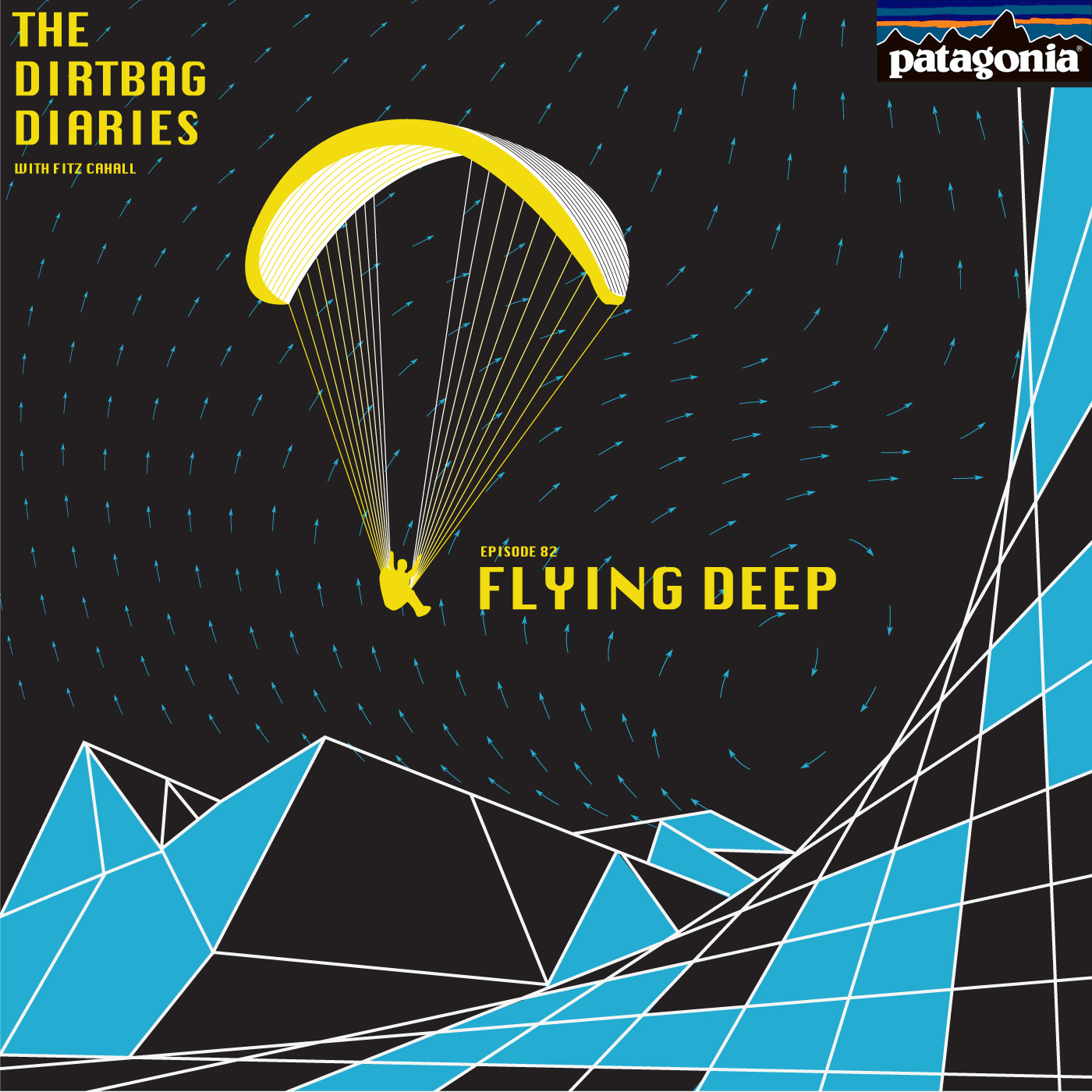 There comes a stage in a great athlete's career when the pursuit of technical difficulty takes a back seat. It gives way to simplicity, an aesthetic and possibly to an iconic style that leaves an impression on a sport. Will Gadd is one of the most accomplished mountain athletes ever. Most people know him as a climbing legend, but he also holds that stature in the fringe sport of paragliding where he has won competitions and held the single flight distance record for a decade. Last year, Will and renowned pilot Gavin McClurg embarked on a truly incredible trip down the spine of the Canadian Rockies. The goal was to create a continuous line through the air. At night, they landed in the alpine, slept and repeated the process–for 35 days. The trip changed Will's perspective, not just on the craft, but on how he pursues adventure.

Listen to "Flying Deep" by The Dirtbag Diaries on Soundcloud.
Visit dirtbagdiaries.com for links to past episodes, featured music and to pledge your support. You can subscribe to the podcast via iTunes, RSS, SoundCloud and Stitcher, or connect with the Dirtbag Diaries community on Facebook and Twitter. The Dirtbag Diaries is a Duct Tape Then Beer production. Graphic by Walker Cahall.