Medium-Wave Surfing in Spain and South Africa
By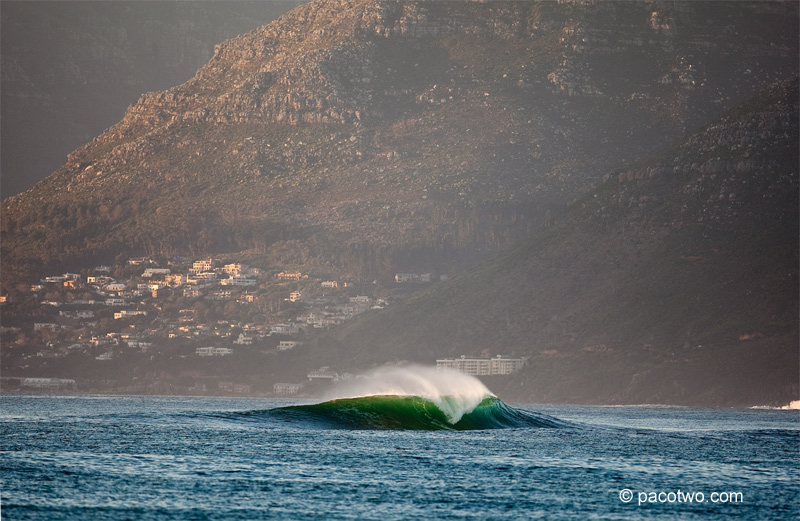 Sometimes, to find the best solution to a problem, one has to be unafraid of trying out unconventional or seemingly counterintuitive ideas. Sometimes you have to go back and look at the original problem in a different light and think about what you are trying to achieve.
When looking for a place to surf, people often make the mistake of prioritizing the quality of the waves themselves over the quality of the experience of surfing them. For example, you might have a much better time sharing medium-quality onshore surf with three of your best friends, than trying to surf a world-class pointbreak with a 30 hostile locals. Or you might find the challenge of big, ugly surf in cold water more satisfying than perfect, easy surf in tropical conditions.
[Above: Sunset Reef, a stunning wave with a stunning backdrop. Photo: Javi Muñoz Pacotwo]
I have never really been all that bothered about surfing the most perfect, hollow, glassy waves, and I've never really considered warm water to be much of an advantage. Call me weird if you like, but I have often had more fun, less stress and come closer to that elusive state of Flow (see my article) at alternative, less-photogenic spots when everybody else is battling it out at the more obvious places.
At the time of writing, I have spent just over a decade alternating between winter in northwest Spain and winter in the Cape Peninsula of South Africa. Somehow, neither of these places seems to be very popular with travelling surfers, particularly in winter.
I cannot tell you exactly why this is. One factor common to both areas is that you need to suffer a bit – wait, study the charts, drive around – before being rewarded with good surf. It is often cloudy and stormy. And both places only really come into their own when the surf gets big. If you want consistent, high-quality small to medium surf with warm water and sunny weather, you would be much better off in, say, Indonesia. And, of course, if you decided to go to Spain or South Africa, you would get much more perfect waves in Mundaka or J-Bay than in Galicia or Cape Town.
In Spain, most people think that the best waves are in the highly-populated northeast, with Mundaka as the epicentre. Of course there are world-class waves there, but there are also very good waves in the northwest if you know where to look, with a fraction of the people. Perhaps the waves are a little hard to pin down, and perhaps people don't want to waste time looking for alternatives when there is good surf at a well-proven spot.
In the Cape Peninsula, you might see the odd backpacker passing through, or you might see one or two pros turning up for a session at Dungeons; but, as far as I know, I seem to be the only person who comes back every winter specifically to surf big waves. Perhaps people are afraid of the sharks; perhaps they don't like the cold water, or perhaps they came once but were disappointed by stormy conditions or lack of swell.
So how did I start my yearly migration to South Africa? Well, it started in early 2002 with a call from Granada Television in the UK. They wanted to film a documentary about big-wave surfing. For some reason, myself and another English surfer called Rob Small, also living in Spain, were chosen as the protagonists.
Half of the documentary was filmed in Spain in January and the other half was to be filmed in the Cape Peninsula in June. In the end we didn't get as much big-wave footage as I would have liked, but the documentary came out better than I thought and was shown to over 20 million viewers.
During that first trip our surfing was based around one spot: Dungeons. Dungeons was already famous due to a contest called the Big Wave Africa (to which I was invited that year, but which, thankfully, never ran). But I quickly realized that the area around the Cape had a host of other big-wave spots including the Outer Kom, the Crayfish Factory and Sunset Reef.
Sunset Reef in particular caught my eye. Sunset is a large A-frame peak breaking about a kilometre from the beach. It is highly challenging but addictive. No two days are the same out there, the line-up is vast, getting caught inside can be humbling, and you need a board around ten feet just to get into the wave. Dungeons has all of that, with bigger waves, an even more confusing line-up and boat access only. If you wipe out or get caught inside you will get washed into a deep channel patrolled by great-white sharks.
After that first trip I realized that the Cape Peninsula provided a great complement to my surf base in northwest Spain. It allowed me to bridge the gap between two northern winters, and to surf some big waves instead of waiting six months before the North Atlantic came alive again. That first year I set myself up with some local contacts for accommodation, boards and transport, and am still coming back eleven years later.
My annual pilgrimage is also very useful in another way. In Spain I am isolated as far as big-wave surfing is concerned, with nobody to look up to or learn from. South Africa is a kind of reality check, a way of keeping in touch with people who are pushing the limits. Since 2002 I have witnessed the coming and going of towsurfing, the recent boom in paddling huge waves, changes in board design and a shift to a more calculated approach to surfing complicated spots like Sunset and Dungeons.
As surfing destinations, what are the similarities and what are the differences between northwest Spain and the Cape Peninsula of South Africa?
Both are ideally positioned to receive large, rideable surf on a regular basis. But the reefs in South Africa are a little more user-friendly: they can handle larger sizes and wilder conditions without maxing out.

 
Both places have a similar climate with plenty of wind and rain between cleaner days. But southwest South Africa is nearer to the storm-track, so those storms come and go much quicker. While northwest Spain might lock into a month-long cycle, conditions in the Cape can swing from one extreme to another on a daily basis.

 
Both places have coldish water: most of the time you'll need booties and a hood but rarely gloves. Unlike Spain, however, the Cape is prone to sporadic upwelling events, driven by a famous wind called the Cape Doctor. If this happens, expect the water temperature to drop five or six degrees in one day.

 
Both places require considerable legwork, local knowledge and a basic understanding of meteorology before you can hope to be in the right place at the right time. In northwest Spain the spots are further apart, so you have to make a decision to head for one spot and stick to it. In the Cape the spots are much closer together, but you can still end up driving round in circles all day.

 
Both places are relatively uncrowded compared to, say, Hawaii, California or Australia. But while a big-wave culture in northwest Spain is virtually non-existent, South Africa has had a tradition of big-wave surfing for decades.

 
Spain has no sharks, but it has some nasty rocks. While most of the Cape reefs are relatively flat, some of the reefs in Spain are highly irregular and dangerous. In Spain, getting in and out of the water is more difficult, wiping out is more dangerous and conditions need to be carefully studied before going out.

 
In northwest Spain and in the Cape Peninsula of South Africa, the waves are not always perfect, the swells can be inconsistent, the water is not warm, and you won't get so many good photos and videos as you might in other places. But when all the elements come together, and when you know you have worked for it, you might just end up with a more satisfying experience.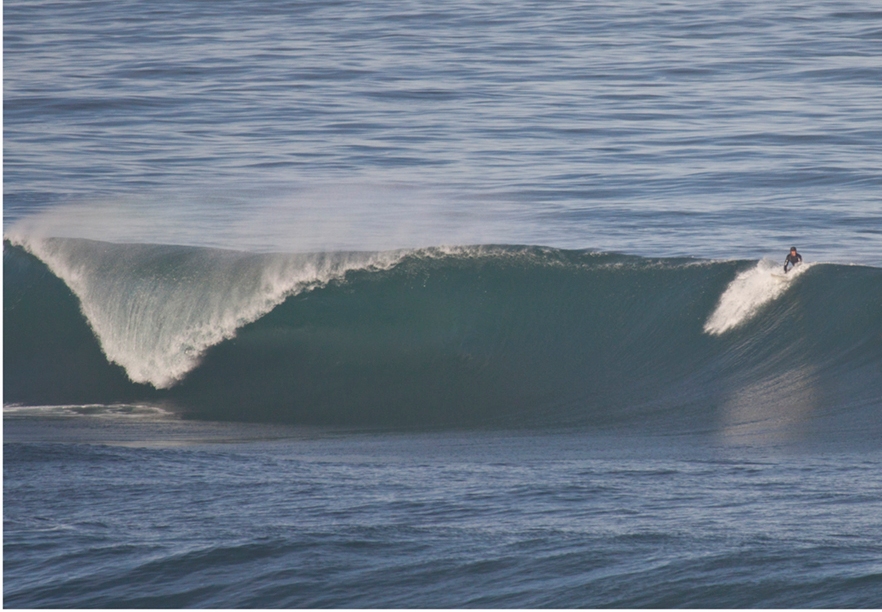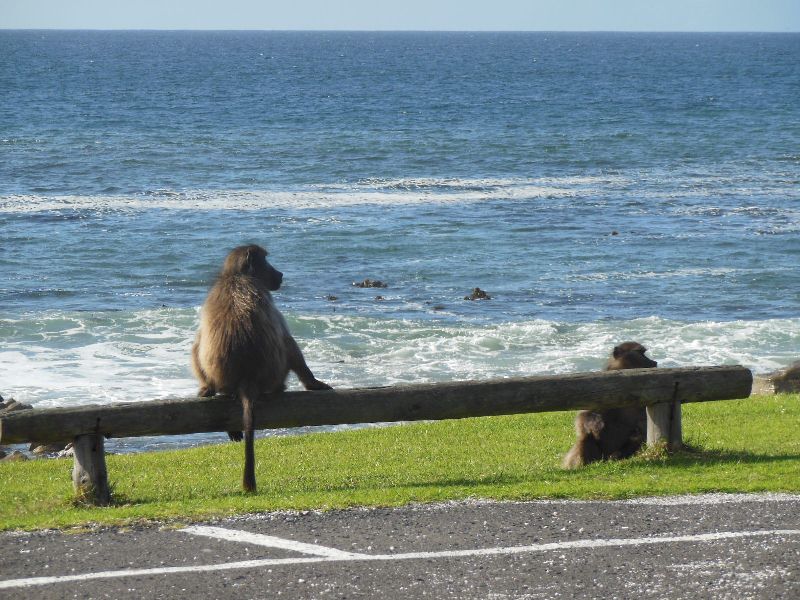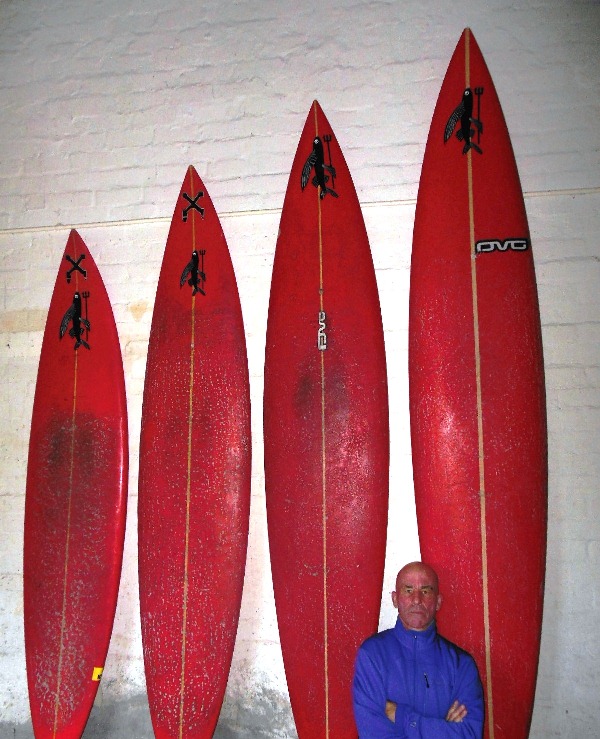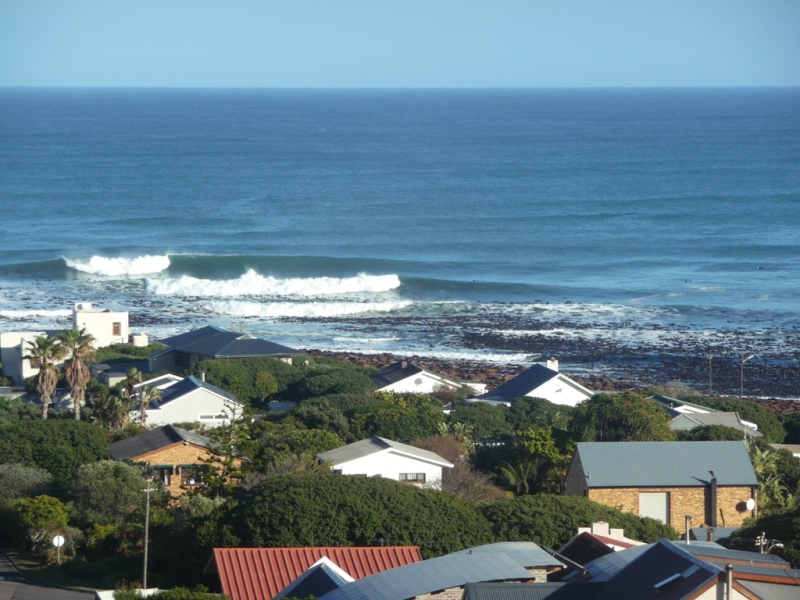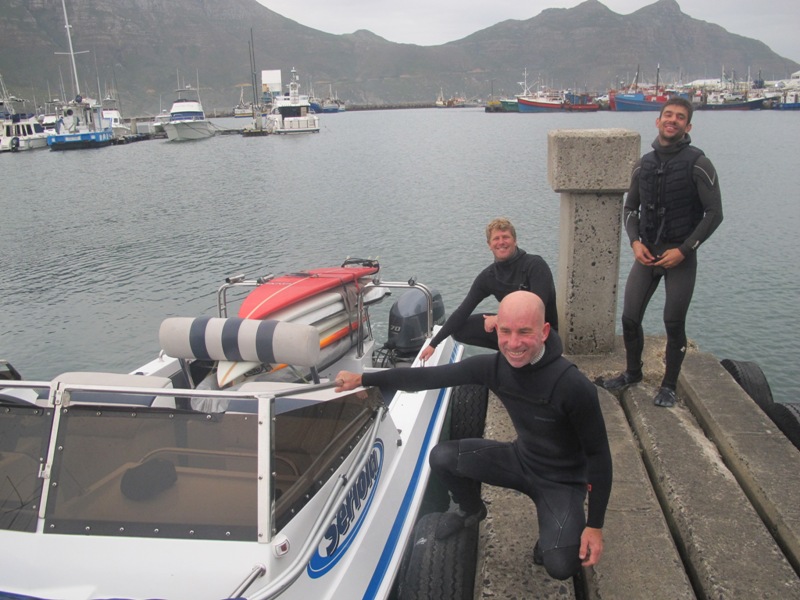 Dr. Tony Butt holds a BSc in Ocean Science and a PhD in Physical Oceanography. He lives most of the year in a forgotten corner of Northwest Spain, where he has pioneered a couple new big-wave spots and works with NGOs like Surfers Against Sewage and Save the Waves. He makes a meager living writing articles about waves and the coastal environment for Surfer's Path and other publications. For more from Tony, check out his books Surf Science: an Introduction to Waves for Surfing (2004), The Surfers Guide to Waves, Coasts and Climates (2009), A Surfer's Guide to Sustainability (2011) and his previous articles here on The Cleanest Line.
© Tony Butt 2013