Patagonia mourns the loss of Tom Frost, Yvon Chouinard's former climbing and business partner, who passed away Friday morning.
Tom, with Yvon, Chuck Pratt and Royal Robbins, made the first ascent of the North America Wall of El Capitan in 1964. He made other notable first ascents with Valley pioneers and others in Yosemite, the Tetons, the Northwest Territories, the Andes and the Himalaya. Along with Yvon and Royal, Tom was a passionate early advocate of clean climbing. And he was also a remarkable alpine photographer, whose un-staged shots captured the unexpected moments and the raw spirit of American climbing's golden age.

From 1965 to 1975, Tom brought his engineering skills and Stanford University training to Chouinard Equipment, working in tandem with Yvon to redesign and improve every major tool then in use by climbers. Their most notable innovations included the RURP, Hexentrics and the Chouinard-Frost Piolet. After leaving the partnership, Tom helped found Chimera Photographic Lighting, another company known for excellence and design innovation.
One of Tom's greatest achievements, though, was his campaign in 1997 to preserve Camp 4, the historic base camp for climbers in Yosemite Valley, from closure by the National Park Service. His passion ignited support from his old friends Yvon and Royal and The American Alpine Club. The successful effort led to the listing of Camp 4 on the National Register of Historic Places.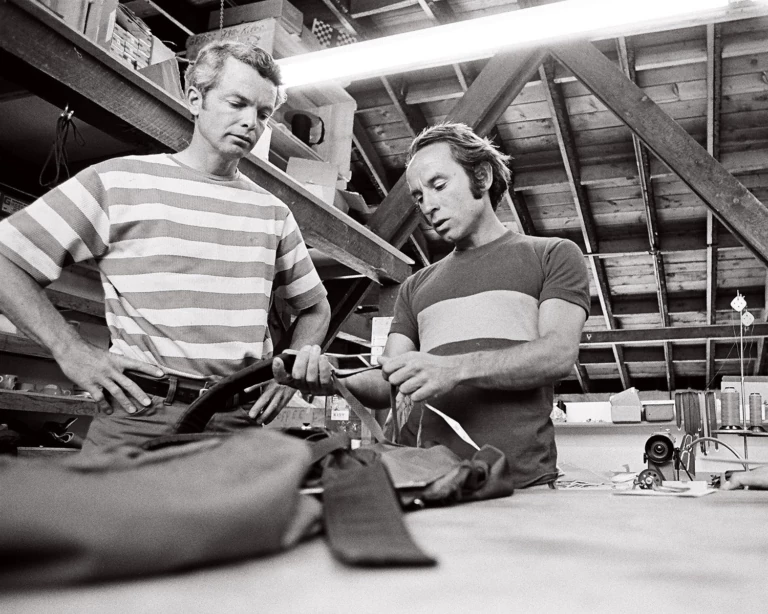 Those wishing to remember Tom, or learn more about him, can look forward to a book on his life, expected at the end of this year from climbing historian Steve Grossman; and a feature-length movie about Tom, seven years in the making, from Flatlander Films. The crowd-sourced documentary draws on scores of interviews from three generations of climbers. Grossman says Tom will be honored at an already planned memorial for Royal Robbins on Friday, October 12, 2018, at the Oakdale Climbers Festival.
For all he did, Tom was noted for his humility, a low-key style and egalitarian presence in the workplace. He will be deeply missed by those who had the pleasure to work with him. His legacy lives on in everyone who climbs.