The Old-Fashioned Way
Layla Kerley
/
March 1, 2023
/
5 Min Read
/
Snow
Photographic time travel with longtime Patagonia contributor Gary Bigham.
All caption quotes by Gary Bigham 
You never ask what one does in Chamonix. It's rude. You ask what they skied today.
Photographer Gary Bigham was one of the original American ski bums who moved to France's Chamonix Valley in the late 1970s and spent 50 years skiing the area's notoriously challenging terrain. He also took some of the most memorable images of 1980s and '90s ski culture, documenting a freewheeling era of neon one-pieces, monoskis, wild on-slope antics and perpetually untracked powder fields; it was a period of time sometimes referred to as the "Age of Ski Bums."
But I know Gary for the other things he did in Chamonix, the off-snow existence his photos only hint at: Gary the musician, the showman, the rock star, a fun-making, joke-slinging, generally hilarious character with thunderous dark sides and legendary hangovers.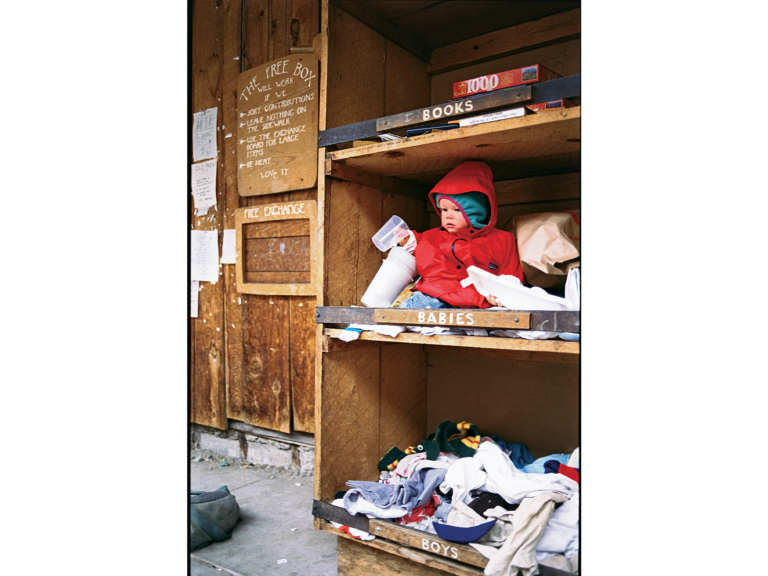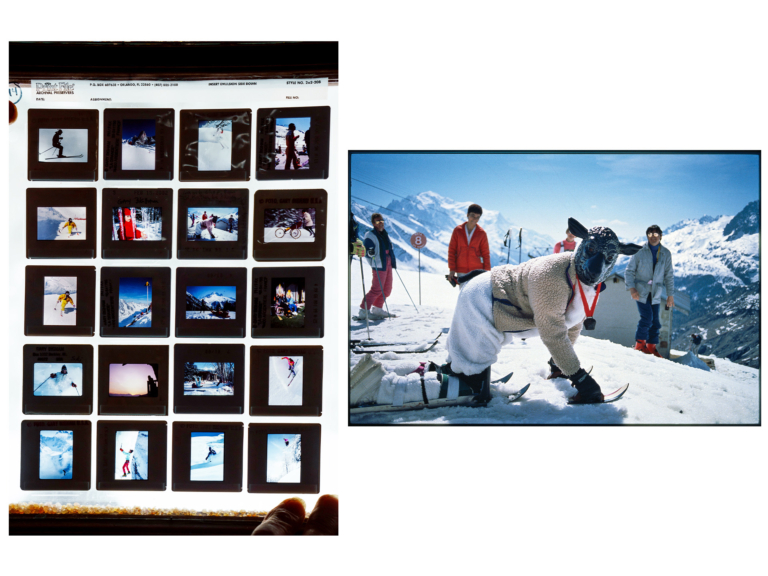 By the time his daughter Guri and I were young teenagers, we rarely saw Gary on skis with a camera in his hand. Gary the Ski Photographer was a bygone character, stashed in a chaotic treasure chest of slides, or recollected in his classic aprés film and photo slideshows—done the old-fashioned way, to the whirring clunks of a carousel slide projector—and set to a soundtrack of eccentric commentary.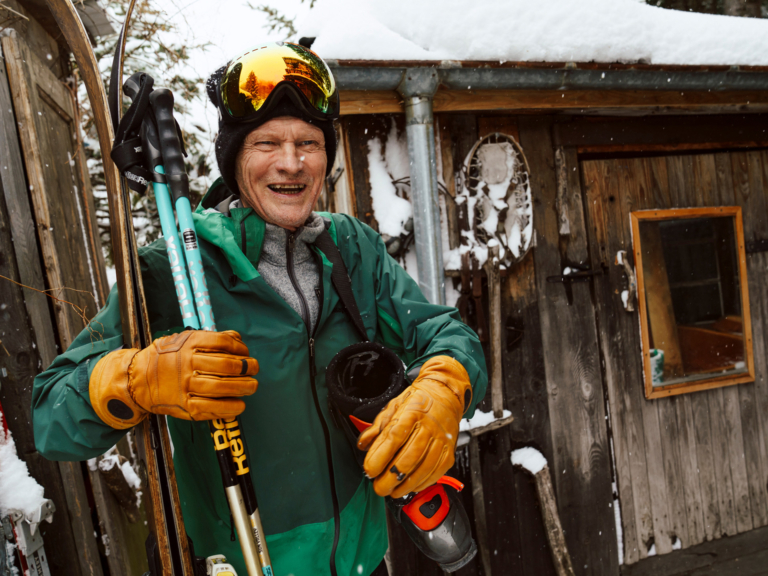 Gary's house in Argentière is itself a ski relic, a classic alpine chalet filled with memorabilia and humorous alcoves—behind one picture, for example, is a hole you can put your face through to scare the daylights out of unsuspecting guests. The more doors you open, the bigger it becomes, a feeling enhanced by a host of unconventional add-ons: a wine cellar, a sauna, a swing in the living room and a seemingly never-ending dinner table which can—and regularly does—seat 20 people.
Growing up in Europe's capital of extreme sports—or its graveyard of failed extreme sport ambitions, depending on who you ask—was all you'd envision and much more. My parents were also ski bums and moved from England to Chamonix when I was a child. When I met Guri at age 11, she became my first non-French friend, and I became part of an extended, pleasantly dysfunctional family.
When it snowed, Gary's house would snuggle into its own groovy tempo, firelight breathing life into the ballet skiers dancing in their picture frames. Because "no school on a powder day" was law between those walls, Guri and I would coordinate sleepovers with incoming storms, hoping we'd be snowed in or the road to Chamonix would close. Gary would take us to the Grand Montets ski area in the morning, where we'd load the tram alongside packs of slavering powder wolves. On the way down, he'd wait patiently for us as we ploughed through chest-deeper blower, howling wildly.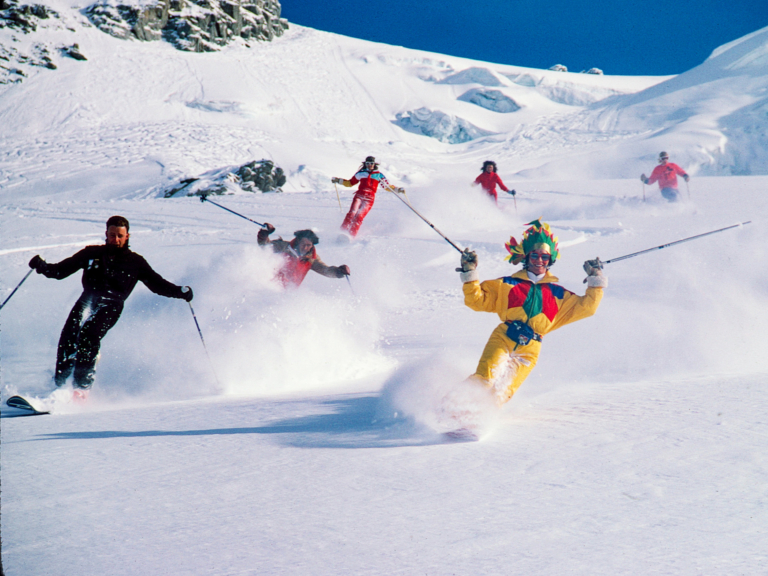 Our respective parents left us free to roam our mountainous backyard, and we never missed an opportunity to be part of Chamonix's thriving, festive ski scene. Retro Sundays became our tribute to neon ski suits and ski ballet, and on Fridays, we'd cross the road from middle school to the MBC Chamonix Microbrewery and watch Gary's band, Gary Bigham and the Crevasseholes. My dad would make guest appearances on his saxophone, everybody jamming to songs like "All You Need is GLOVEs." Beer would flow, and the crammed bar would go wild.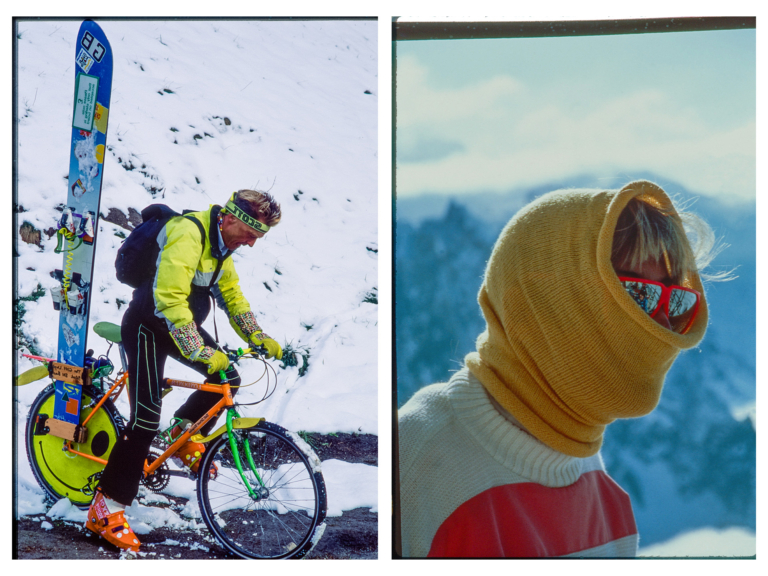 For a little English girl, the parade of vibrantly colored ski-lebrities flowing through Gary's house—each more awesome (and, now I realize, probably more intoxicated) than the last—was a revelation. It was a new vision of how our existence could play out, a shiny dimension where it was somehow possible to both make a living and ski all winter, or even all year.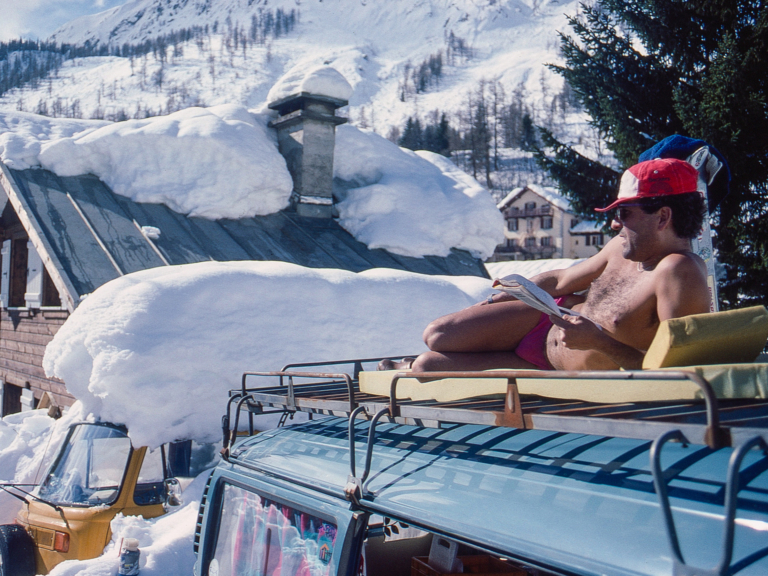 Fifteen years later, as a ski photographer myself, it's my turn to dance with those powder-hungry snow wolves, to tame them, even become one of them. I spent years of hard-fought boot-packing to be closer to the man I fell in love with (a skier, of course), and now I live out my wildest teenage fantasies following him into cathedrals of ice and limestone.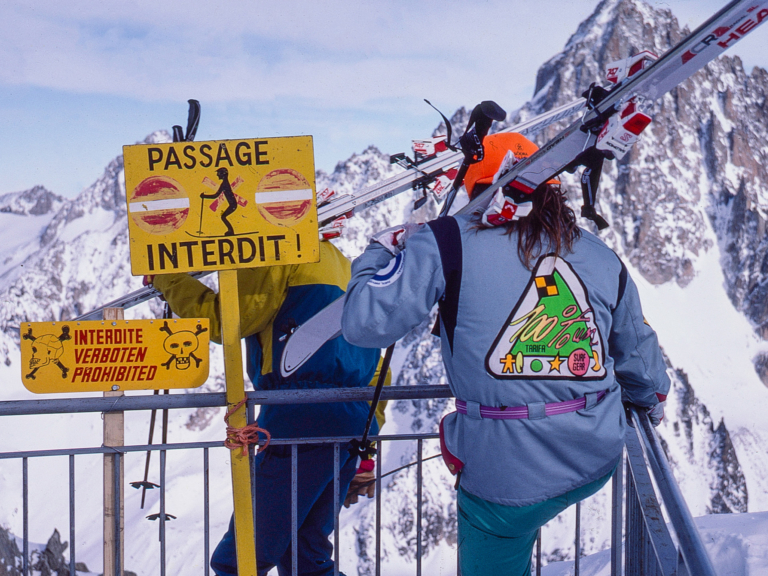 When the opportunity came up to write a story about Gary, it gave me and Guri an excuse to do something we'd talked about for years. The magnetic pull of childhood nostalgia drew us back to the attic and Gary's stash of images. This time, our photographic time traveling had a purpose: to digitize and save the countless one-of-a-kind photos and films, while cataloging the stories and quotes that keep them alive.

Poring over the slides, I felt a pang of longing for an era we never knew. We were holding the coattails of that golden age, the Age of Ski Bums, and the landscapes—our backyard draped in a pristine white cloak, now vanished along with its fabled medieval dragons and soon-to-be fabled glaciers—pulled powerfully on my heartstrings. The Kodachrome patina glamourized the seracs, granite pinnacles and damn-right dodgy places where I have since stood to take my own photographs. I recognized the youthful, familiar faces of those whose achievements or tragedies have written this valley's history.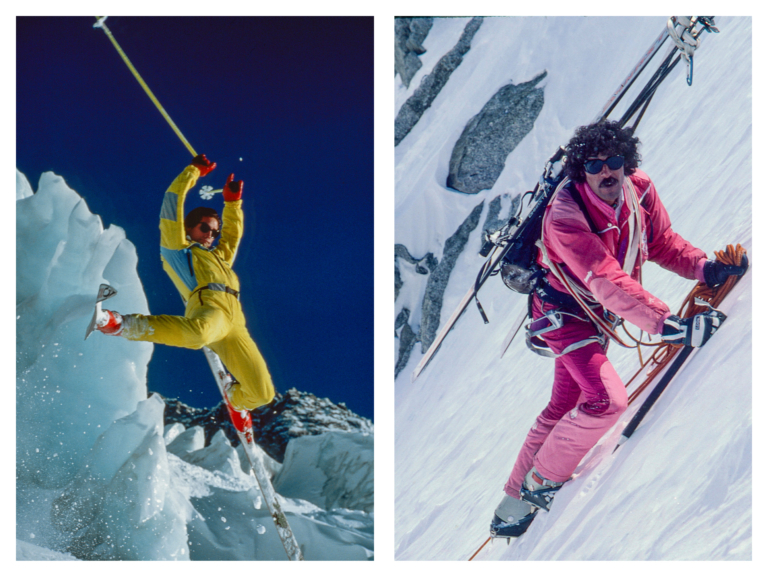 The Age of Ski Bums has passed. But the unnamed one that replaced it has led to a place I've longed to be part of since I first sat at Gary's endless dinner table, starry-eyed, listening to legends ask each other what they'd skied that day.
It's Chamonix, after all. Anything else would be rude.