Stop New Offshore Drilling
The Trump administration wants to open almost all of America's coastline to the oil industry, putting our beaches and oceans at serious risk.
Fifty years ago, an offshore rig spilled 100,000 barrels of crude oil into California's Santa Barbara Channel, creating a 35-mile slick that fouled the wave-rich shoreline from Goleta to Ventura.
It should have been the end of offshore oil in the United States, but Big Oil don't surf, and the industry has always been more concerned about its own profits than the damage done to America's waves, waters and marine wildlife. So our oceans keep suffering—and not just from high-profile spills like Santa Barbara in 1969, the Deepwater Horizon in 2010, and Refugio in 2015. According to the National Oceanic and Atmospheric Administration, "thousands of oil spills occur in U.S. waters each year," and there have been 44 spills over 10,000 barrels each since the Santa Barbara catastrophe first brought offshore oil into the public eye.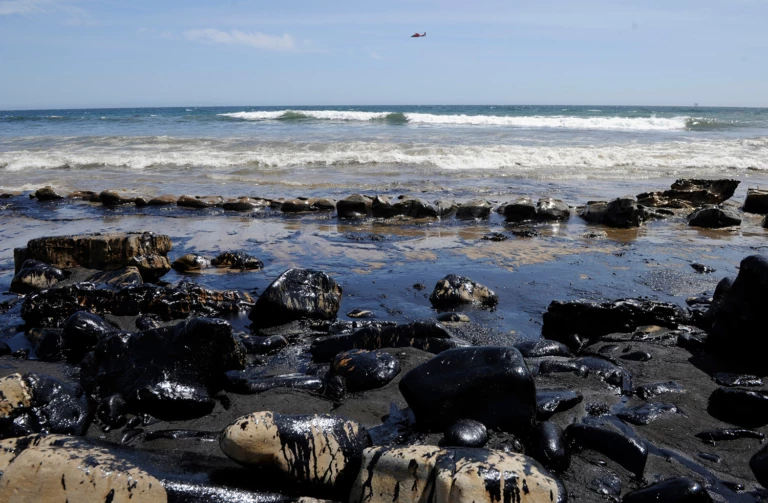 Now, despite the inarguable risks, the Trump administration is trying to open almost all of America's coastline to drilling and exploration. The administration's draft proposal was to "make more than 98 percent of the offshore continental shelf available," and "allows for unprecedented access to America's extensive offshore oil and gas resources." It's a radical and potentially disastrous plan that must be resisted by everyone who cares about America's coasts, oceans and climate—especially those of us who want to keep on riding waves.
"This is going to pollute the ocean and put our breaks at risk," notes Pete Stauffer, the environmental director of the Surfrider Foundation. "Expanded drilling will also industrialize our coastlines and threaten coastal communities, economies and livelihoods. As surfers, we need to speak out against the federal government's dangerous plans—the ocean is a public resource, and our leaders are required to consider the public's input."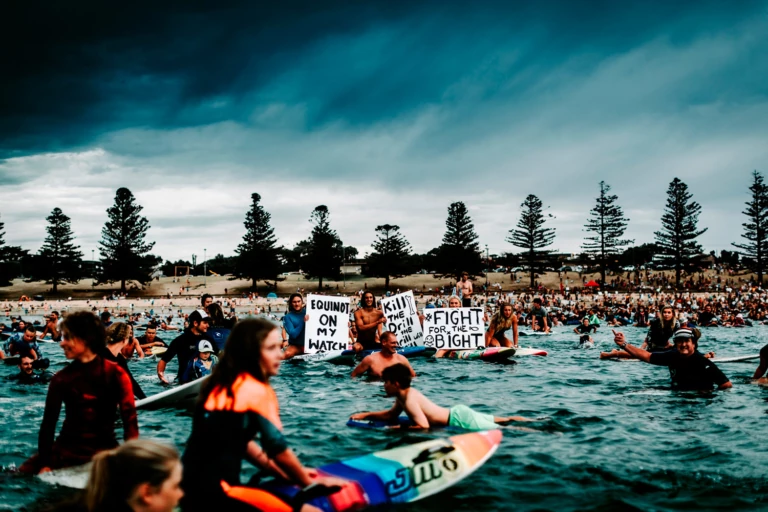 It's not just an American issue, either—the global climate knows no borders, and neither do the ocean's storms, swells and currents. Our friends Down Under are among the many surfers and activists standing up to Big Oil around the world, as a Norwegian company called Equinor tries to turn the Great Australian Bight into an oil field. The Bight is one of our planet's last great tracts of marine wilderness, and the company's own spill modeling shows the potential of oil washing up on the entire length of the South Australian coastline, not to mention the damage to water quality and wildlife offshore. Like the Trump proposal, drilling in Australia's offshore waters is too dangerous to accept, and you can learn more about the Fight for the Bight here.
Stop New Offshore Drilling
Whether it's America, Australia or anywhere else on our shared planet, what we do now will determine the future of our oceans, and there's simply no time to lose. Patagonia is supporting Surfrider in its campaign to stop new offshore drilling, and you can help stop President Trump's plan before it's too late.
Take Action