Listen to "Stepping Stones" Dirtbag Diaries Podcast Episode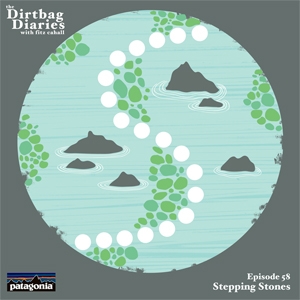 Jessie Stone has a resume that would make any dirtbag proud — raft guide, pro whitewater kayaker and member of the US freestyle kayak team. At the end of that list is medical doctor. And the director of the Soft Power Health Clinic in Uganda. She is a career shape shifter. who followed her passions and ended up in an unexpected place. How do you know when it's time to step out of the current and follow an alternative path? Trevor Clark traveled to Uganda to tell Jessie's story.

Listen to "Stepping Stones"
(mp3 – right-click to download)
Visit dirtbagdiaries.com for links to download the music from "Stepping Stones" or to hear past episodes of the podcast. You can subscribe to the show via iTunes and RSS, or connect with the Dirtbag Diaries community on Facebook and Twitter.
Graphic by Walker Cahall