Thinking About Travel Fear on a Trip to Pakistan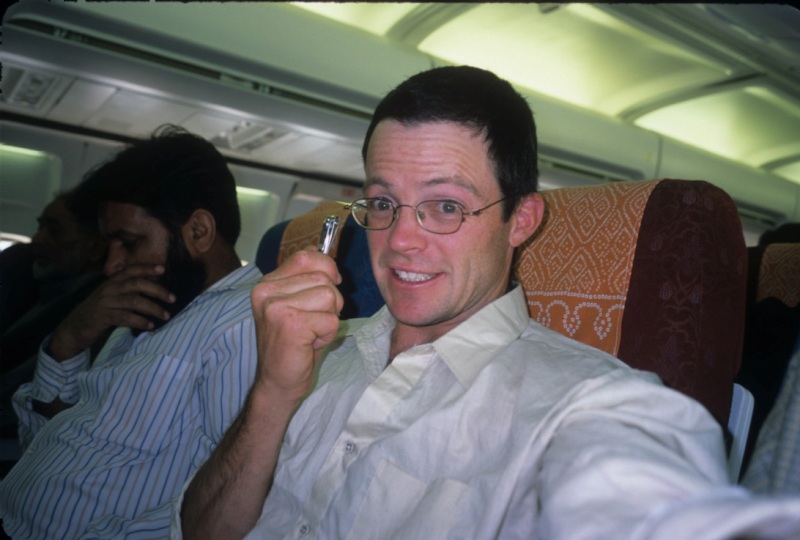 I'm excited and worried about my Pakistan trip later this summer. Most people are good people, I think, but still, the world is a dangerous place. Then again, so is sitting on the couch with your seatbelt buckled. What to do?
My Pakistan fears have nothing to do with jihadis, and everything to do with my body. I can't wait, and my only apprehension regards this seemingly foreign notion that I could ever be healthy and climbing again, able to go to these beautiful places and embrace risk and feel alive. A privileged worry, indeed. I'm making huge strides in rehab, and I'll be fine.
It's weird, how fear gets politicized and commercialized. Danger lurks at every corner, beware: nothing is what it seems. I'm a cynic, so convince me otherwise but fear sells, baby, fear sells.
[The world is a dangerous place…but I am a dangerous man. Photo: Kelly Cordes]
I will admit that before each of my three Pakistan trips I've had moments of travel fear. Should I go? [Insert news event here] just happened over there, and they're saying it's dangerous.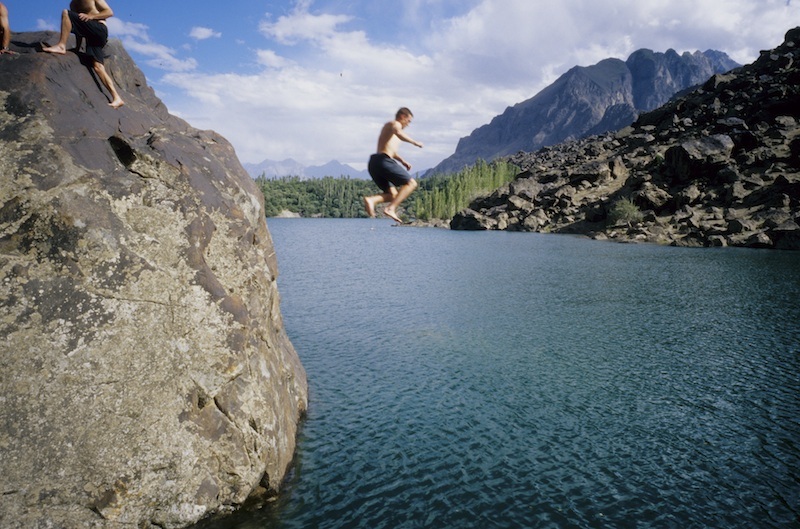 One day after coming out of the mountains, we had a few days to kill in Skardu, a city in the Northern Areas. We'd heard about some bouldering and a swimming hole in some fields, and caught a cab and started wandering. Suddenly, a man carrying a hatchet approached us. He was middle-aged and lean, wore traditional Pakistani garb and spoke zero English. We speak no Urdu or Balti. I hate to admit it, but indeed a flash of fear washed through me. The hatchet looked sharp. Through animated and insistent sign language, he clearly expressed what he wanted, and we were on his land so we didn't argue: We must sit down with him and his grandchildren, whom he summoned to serve us fresh food from his fields. We sat in the grass, nodding and smiling at each other – it's not like we could communicate through words – enjoying nuts, tea, and delicious, fresh orange apricots. Orange, just like the alert level.
[Top, right – Pallin' around with the locals in remote Pakistan. Photo: Cordes collection.
Above, left – A Balti porter, helping us travel to base camp in Pakistan's remote Northern Areas. Photo: Kelly Cordes.
Above, right -  Josh Wharton works on his cannonball technique near Skardu, Pakistan. Photo: Kelly Cordes.]