Senator Tom Udall on the Hope of Wildlife Corridors
Senator Tom Udall
/
July 16, 2019
/
4 Min Read
/
Activism
As the great Aldo Leopold once said, harmony with the land and with wildlife "is like harmony with a friend; you cannot cherish his right hand and chop off his left."
Yet here we are: humankind is now the singular driving force behind the potential extinction of more than one million species, according to the United Nations. We are in the middle of an unprecedented mass extinction crisis. And sadly, it's a crisis entirely of our own making.
This crisis threatens to rob the earth of some of our most iconic species­—wild horses, roaming bears, bighorn sheep. But it's about more than that. Mass extinction also threatens to transform—for the worse—human life as we know it.
Put simply, humanity is deeply reliant on Mother Nature for our way of life. And as Leopold foretold, as we imperil the diversity of wildlife on this planet, we imperil ourselves.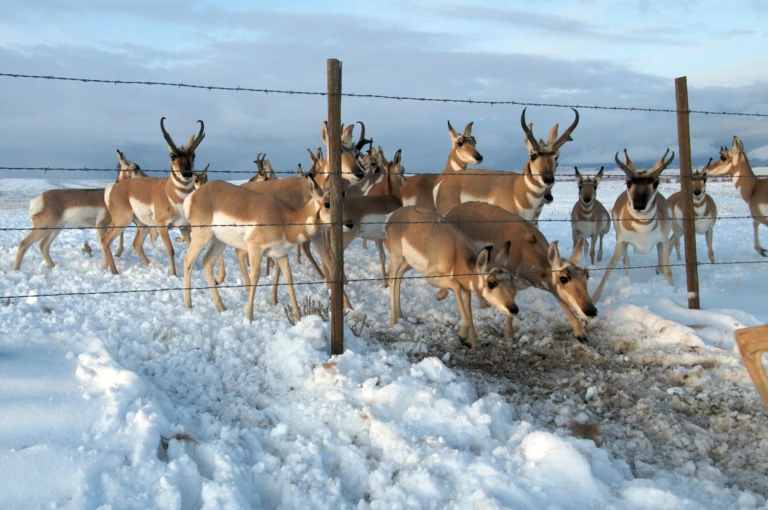 The extinction of one species has profound ripple effects that can alter industries, economies, global health and security. Imagine a world without bees to pollinate crops or fungi to derive new life-saving medicines from. A world where we are left struggling to grow food, earn livelihoods, breathe air, heal diseases and more.
For thousands of years, America's wilderness has been a home for treasured native animal, fish and plant species, offering a safe haven for wildlife to live, flourish and roam free. But this vital part of our national heritage—and our way of life—has been thrown into chaos from human activity that has fragmented habitats, cut off access to resources and migration routes, and left scores of species both homeless and helpless.
The modern world that we've built is filled with danger for wildlife. Roads and highways are virtual death traps for crossing animals. Population booms and the subsequent expansion of cities have fragmented delicate landscapes. Development of all types has disrupted fragile ecosystems. And climate change is only worsening the crisis.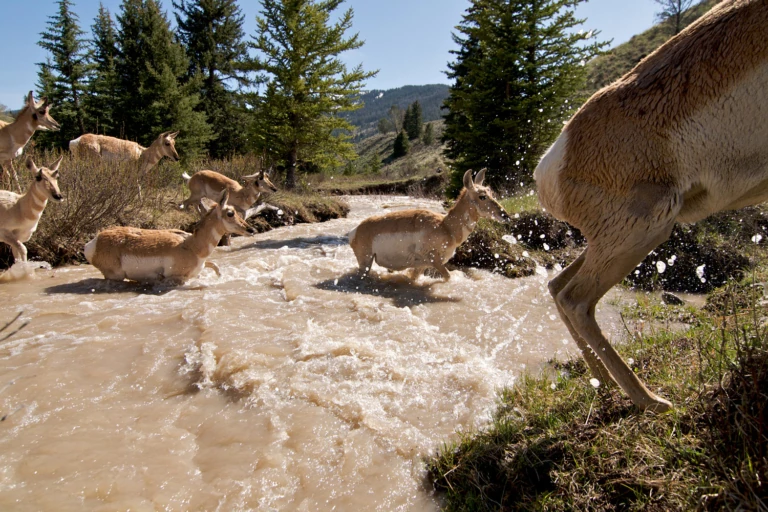 So what can we do? Wildlife corridors—think of a nature highway connecting species and habitats—offer us some measure of hope. These wildlife corridors are one of the strongest tools we have to reverse habitat loss, protect migration routes and safeguard species. They work by stitching together similar pieces of land and turning them into stretches of habitat to protect wildlife—a home for vulnerable species.
In fact, they are so effective that 12 states have already taken bold action to protect, establish and sustain wildlife corridors by passing legislation or creating conservation programs to establish these corridors. That includes my home state of New Mexico, where our millions of acres of public lands are home to thousands of iconic species—from desert bighorn sheep to Gila trout—that now have license to roam more safely.
I appreciate that Patagonia has been an active advocate for wildlife corridors for more than 20 years. Their Freedom to Roam campaign has been essential for increasing awareness of the importance of protecting corridors.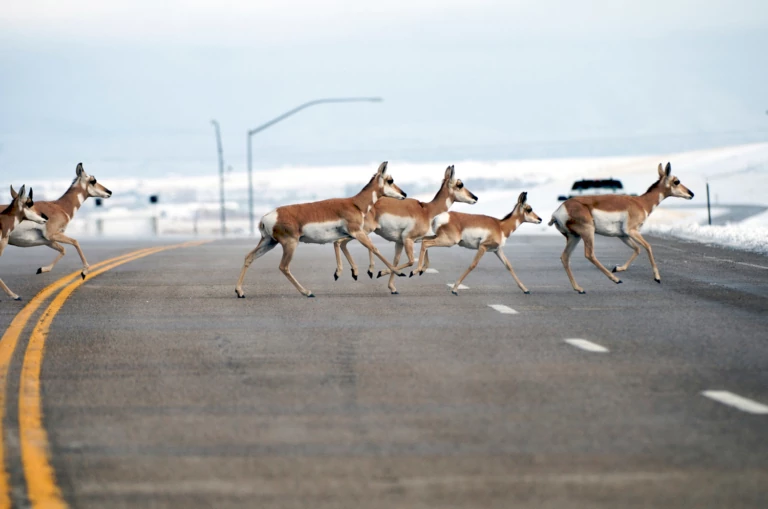 Now, it's the federal government's turn to finish the job. Representative Don Beyer (D-Va.) and I have introduced a bipartisan bill, the Wildlife Corridors Conservation Act of 2019, that would create a system of national wildlife corridors on public lands to boost biodiversity, protect ecosystems and safeguard America's most iconic species from mass extinction.
Our legislation directs federal land agencies to collaborate with each other—along with states, tribes, local governments and private landowners—to designate wildlife corridors. This legislation also directs federal dollars to conservation efforts, so that we can restore habitats at the scale we truly need to halt this crisis.
We don't have time to waste. Please join us in this fight, and contact your members of Congress to encourage them to sign on to our Wildlife Corridors Conservation Act today.
Human intervention caused this mass extinction crisis. Now, human intervention can reverse the tide. But we must act now before it's too late. Together, we can safeguard the iconic species that are key to our rich natural inheritance—and ensure a better world to pass on to future generations.